Healthy & Sustainable Fish at McDonald's?
Here we are again, talking about McDonald's and their marketing prowess. Why do I keep bringing this up?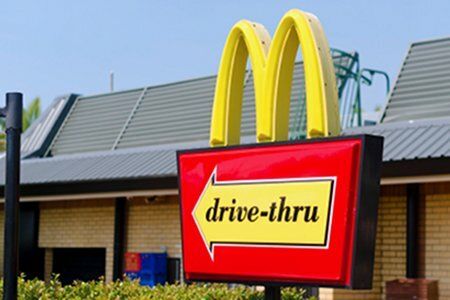 Because, McDonald's is a leader in trying to make us think that what we buy there is actually much better than it is. We can learn from their techniques because so many food manufacturers and restaurants copy their brilliance.
McDonald's started serving a new item called the Fish McBite, and I just had to go and try it. I was happy to hear that fishery for Alaskan pollock is considered sustainable given how much fish McDonald's must be buying.
Here is the package: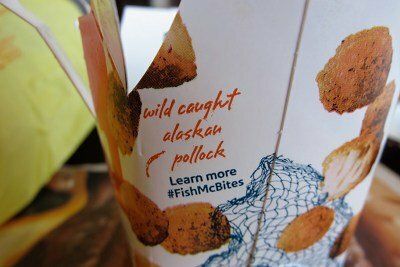 Wild caught fish at McDonald's? And its from a sustainable fishery? Wow! This is too good to be true.
And, it probably is too good to be true because I made the mistake of listening to NPR this morning. I was bored and driving to work when I heard this chilling investigative program:
Under The Label: Sustainable Seafood
Guess what? Scientists and environmentalists are seriously questioning the standards of this "sustainable fishery" label. It seems the Marine Stewardship Council that awards the label is putting it on fish species that are in severe population decline, such as Alaskan Sockeye Salmon.
Does this upset me? Yes, because I buy fish with that label on it BELIEVING that the fisheries are being regulated so my children will grow up to eat the same fish.
Sheesh.
Okay, so at least McDonald's is serving fish which is supposed to be healthier for you than red meat. The key to making it healthier would be to grill it, but McDonald's chose to deep fry it.
I will say that I found the Fish McBite inedible, and I will eat almost anything deep fried. It tasted bitter and strange. Do not waste your money.
A regular size of Fish McBites (5 ounces) has these nutrition facts:
370 calories, 20 g fat, 2.5 g saturated fat, 31 g carbohydrates, 1.0 g sugar, 17 g protein, 2 g fiber, 630 mg sodium, 10 Points+
This is BEFORE you add the tartar sauce (AKA mayonnaise). Yikes!!
Stay far far away from the Fish McBite. This product isn't healthy for the earth or your body.
Have you tried the new Fish McBite? What do you think of sustainable fisheries?
---
Other posts you might like:
---

McDonald's oatmeal has been around since 2011 and it has barely changed since its debut....
---

While the economy withers, there is a fast food company that GREW by 23% in the last year. And, crazily, it features raw and sometimes local produce....
---