Flanigan Farms Trail Mix Winner!
May 20, 2011
The winner of the Flanigan Trail Mix (via random selection) is Tanya.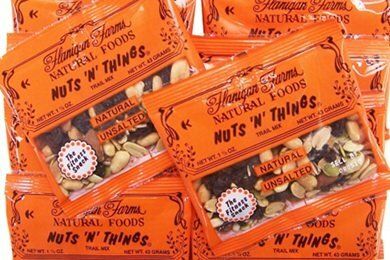 Tanya shared:
I love to make my own "mix". I add dried berries, raw almonds, cashews, pumpkin seeds, and sometimes a few chocolate chips!
Wow! That sounds delicious. Thanks for sharing!
If you missed out on winning the trail mix - here is the link for purchasing some: Flanigan Farms Nuts N Fruit.