Flirty Apron Winner
The winner of the Flirty Apron is Kerri! (via a random process)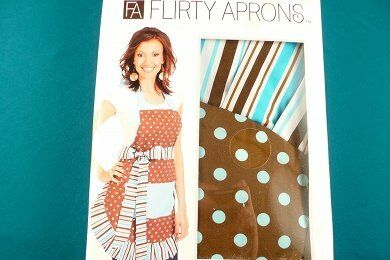 I asked people to talk about their motivations for cooking and I was really impressed. My motivation to cook is that it is my turn :(
Kerri said:
That is cute!! instead of going to resturants and getting food how they make it I use what I want or add or take out what I want also I know how much fat salt ect I'm adding :) I have the chopping gadgets too so it's not hard to stay motivated to cook but making it easier and trying new things is how I do stay motivated.
I asked Kerri what a chopping gadget is - and I still don't know - but I'm sure it makes life easy. Enjoy the apron!
And if you didn't win it, you can buy it here:
---
currently unavailable Buy on Amazon.com
As an Amazon Associate, I earn from qualifying purchases.
---