Cooking In Foil: Absolutely Foolproof
Do you like to get presents? How about opening up your dinner?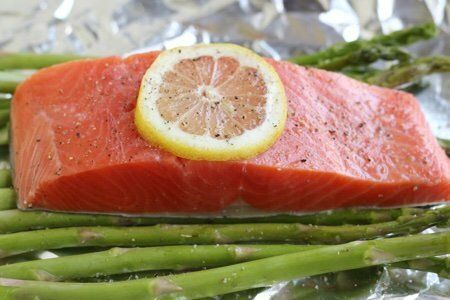 I am a fan of gifts of all types (yes, my birthday is coming up – 46 years old!). If you give me a gift of food, I will be quite happy and even more thrilled if it is healthy.
Though, chocolates will never be turned away at my house.
My kids were given these gifts at dinner without any explanation. They are always bugging me with, "What's for dinner?" so I told them they were getting roasted snail bottoms.
They usually stop asking when I say "snail bottoms".
This is a fun recipe to mix it up and (unless you don't read the recipe) – you can't go wrong.
Have you tried food in foil?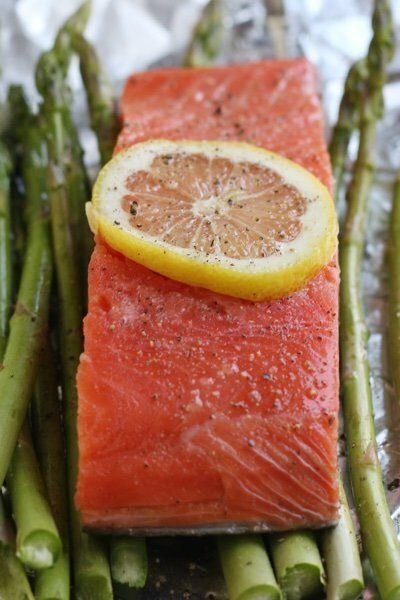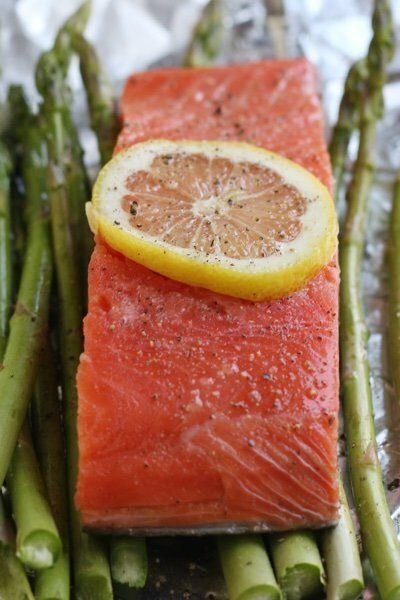 Salmon in Foil Recipe

Makes 3 servings

Ingredients
3 fresh salmon filets about 6 ounces each
1 pound asparagus, bottom tough part broken off
1 lemon
salt and pepper to taste

Instructions
Preheat oven to 400 F. Place asparagus in the middle of a large piece of foil. Layer salmon over asparagus. Slice lemon in half and squeeze one half of lemon over the three salmon fillets. Slice the other lemon half thinly and layer the slices on top of the salmon. Sprinkle with salt and pepper.
Fold over foil and place on a rimmed baking sheet.Bake for 15-20 minutes or until asparagus is tender.
Nutrition Facts
For one pouch including salmon filet and asparagus = 395 calories, 18.4 g fat, 3.1 g saturated fat, 5.9 g carbohydrates, 2.8 g sugar, 50 g protein, 3.2 g fiber, 200 mg sodium, 8 Points+
Points values are calculated by Snack Girl and are provided for information only. See all Snack Girl Recipes
---
Get Free Email Updates! Yes please!
---