Food Babe: The Good, The Bad, and The Ugly
As a food blogger, I have watched Food Babe's growing influence with awe.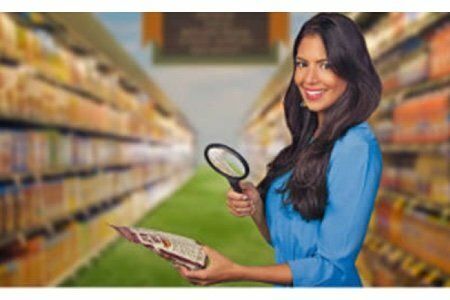 Look at that woman go! She has millions of readers every month and has convinced huge food corporations to listen to her concerns and change things. For example, Subway stopped using Azodicarbonamide (a dough conditioner also found in yoga mats) in their breads because she managed to get thousands of people to sign a petition against it.
I am definitely supportive of less added ingredients and chemicals in our food, but I wonder what else the Food Babe Army could help us change.
For example, the 9-grain bread at Subway is not 100% whole wheat. Everyone thinks it IS whole wheat because Subway calls it 9-grain - but take one look at the ingredients and you will see that they use wheat flour (not 100% whole wheat flour).
Right there is why Food Babe drives me crazy. Azodicarbonamide is a chemical – yes, that is true. But, I would argue that the amount of it used is very small so it is most likely harmless. On the other hand, crappy bread (eaten on a daily basis) is much more harmful to our health.
What about protesting to get Subway to give us healthier bread and stop misleading consumers?
Food Babe makes a mountain out of a mole hill when there is a mountain standing right there. A big one.
Food Babe isn't a trained scientist and, frankly, it shows. I am a trained scientist – I don't flash my Ph.D. in science very often – but I believe that most of the people who think Food Babe is completely wrong are scientists. Her interpretation of scientific work is too simplistic and frequently shows she doesn't understand scientific methods or how scientists interpret data.
She is the queen of fear mongering about food additives and GMOs and she has used her absolutist stance to build a huge audience.
But her work does some good! I would be remiss if I didn't point out that her stand against antibiotics in chicken (and her Food Babe Army) helped Chick-Fil-A decide to end its use. McDonald's just decided to do the same. The CDC has been warning about the growing antibiotic resistance of superbugs and has found that antibiotic use in animals in one of the causes.
Thank you, Food Babe and Food Babe Army!
Many consumers are concerned about potentially harmful chemicals in their food and Food Babe helps them unify their voice into a scream.
I am certainly supportive of changing our food system to get healthier, safer food for generations to come. But, I want those changes grounded in fact and reasonable debate.
She has just been named one of the 50 most influential people on the internet. I would love for her to use that influence to reduce the amount of added sugar in our food, stop marketing junk food to children, stop misleading food marketing, end Lunchables, get more fruits and vegetables to neighborhoods that need them, etc. etc.
What do you think of Food Babe? Please keep it calm on here today.