Snack Girl News Regarding Fridays
Do you see that guy up there? That isn't me, but I can relate.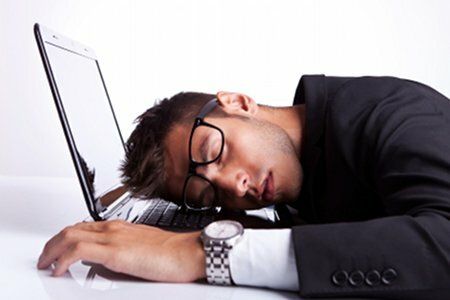 I am making a change here on Snack Girl because I am beginning to feel very tired. I am going to stop putting a new blog post up on Friday.
Most of you are saying, "You post every Friday? I had no idea!" and about four of you (my diehard fans) are going "What am I going to read on Friday?".
When I started Snack Girl in 2009, I had intending to post three times per week. Then a pal of mine pointed out that if I wanted it to grow, I needed to write more so I went to fives times per week.
Here we are in 2012 and I am a bit exhausted.....zzzzzzzzzz.....
Also, I have taken on another project which is consuming me. Combine my new project, the website, my children (aaah!) and various other responsibilities and you have a recipe for hitting the Dunkin Donuts multiple times a day.
I hope to bring back Fridays when I get it together. You will continue to receive my thrilling posts Monday, Tuesday, Wednesday, and Thursday. You get THREE days off to study them (there will be a quiz!).
This is about balance and, sadly, I have found out there are limits to my Snack Girl powers.
Thanks for understanding!!
PS Don't forget to share Snack Girl with all your friends :)