Are You Having Fun When You Exercise?
Exercise can be a chore. I find that it can hurt and make me uncomfortable.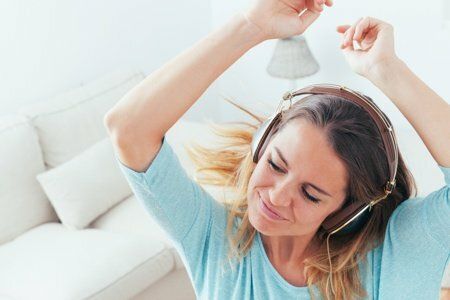 Also, many of us pay money for gym memberships or classes because we want instruction and motivation. Spending money on a chore doesn't seem like much fun.
Some of us (I am not going to point fingers here) might even have an ice cream sundae as a reward for completing our exercise chore – or chocolate pudding or soda.
In a recent study on exercise, researchers asked the question, "Do people eat more junk food if they do boring exercise?".
They gave one set of people an MP3 player with hopping music and told them to take a quick walk and enjoy themselves (fun group). They told another group to take the same walk and make sure that they got some exercise (chore group).
Then the researchers gave them lunch and carefully watched and measured what they ate.
Are you ready?
The chore group ate 42% more of chocolate pudding and Coca-Cola than the fun group. See: Fun or Exercise?
Ahhhh!
What does this mean for you? If you perceive exercise as a chore, you may be undermining your weight loss efforts.
Not only do you have to get some physical activity, but you need to BELIEVE you are having fun doing it.
Which brings me to my story of my gym membership. I thoroughly enjoyed my gym when I started. I went two–three times per week and looked forward to my "Boot Camp" workouts (because I have a screw loose).
After about 18 months, I noticed that I started to feel ambivalent about the workout. Burpees, push-ups, and crunches felt like……….work!
Oh dear.
So I quit and joined another gym where I am now suspended from the ceiling twice a week on something called a TRX.
Not only that, but a friend of mine asked me to join her in PLAYING Ultimate on Monday nights and I bought a pair of cleats and joined her. (In case you don't know, Ultimate is a sport like Frisbee football.)
Playing!!! Playing is key. With work, family, and chores we have so little time for fun. Why not make the time you have for physical activity as fun as you can make it?
Fun = eating less! How cool is that?
Do you find exercise fun? Why do you enjoy it?
---
Other posts you might like:
---

Snack Girl recently heard about a gym that charges $160 per month for something called "Cross-Fit".
---

I fell in love with peaches when I lived in Athens, Georgia. Georgia is a peachy place....
---