Our American Kitchen Memories
October 9, 2015
When we moved into our new house, the oven stopped working almost immediately.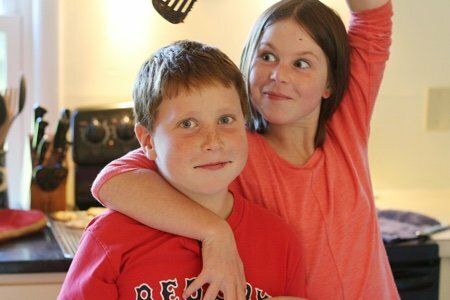 How did we find this out? My husband was roasting chicken for a small dinner party when it remained raw for way too long. Whoops! We ordered pizza instead of sucking on the raw chicken (smart of us, no?).
The replacement stove that we purchased is a GE electric range and it is literally the center of our house. For the last five years, our stove has watched us fight, kiss, and even hug our dog.
But, the best part of our range is the baking. My daughter has become chief baker in our family and my son is the chief eater of the baked goods. I have taught her to do everything except get the ingredients out of the too high cabinets.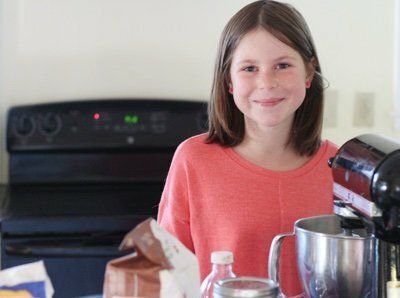 She is very good at measuring the ingredients and ensuring that she doesn't forget any after her mother forgot the baking soda in a pancakes recipe. Yes, my pancakes were flat and Ruby has reminded me of my mistake a few too many times.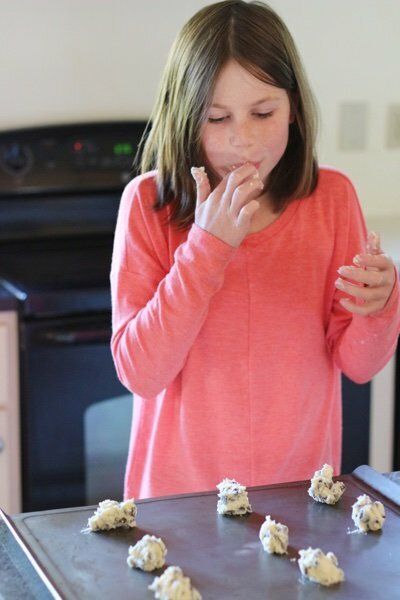 My biggest problem with her baking chocolate chip cookies is that she tends to eat the batter instead of waiting for them to cook. Raw cookie dough anyone? I believe she eats spoonfuls of batter when I am not watching her :)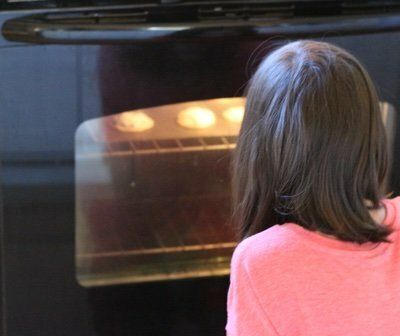 The best part of chocolate chip cookies is eating them but the second best part is waiting for them to come out of the oven. Cookies done yet? Nooooo. The house smells so good at that moment right before they are finished.
GE Appliances knows the importance of family time in the kitchen and they've created a series of webisodes that showcase stories as part of their "Our American Kitchen" campaign.
Watch the Richards Family story here!
And for even more inspiration, visit GEAppliances.com, and between now and October 13, 2015 you can enter Food Network's Our American Kitchen Sweepstakes a chance to create a dream kitchen with a suite of GE Café Appliances.
This is a sponsored conversation written by me on behalf of GE Appliances. The opinions and text are all mine.