Fun Family Movie Night with G.H. Cretors Popped Corn
This is a sponsored post written by me on behalf of G.H. Cretors. All opinions and text are entirely my own.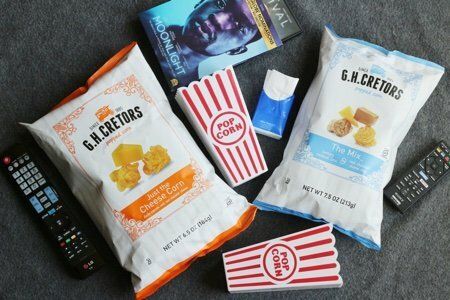 We all get to the end of the week and want to relax. My family has a Friday movie night tradition that we all love.
Since my family has a 10 year old, 13 year old, two over 40's, and a dog, we discuss our choices for the movie all week before finally picking one. But the food choice for munching during the film is much easier.
G.H. Cretors Popped Corn is a delectable addition to any Friday movie night. They have created this combination called "The Mix," which is pretty amazing.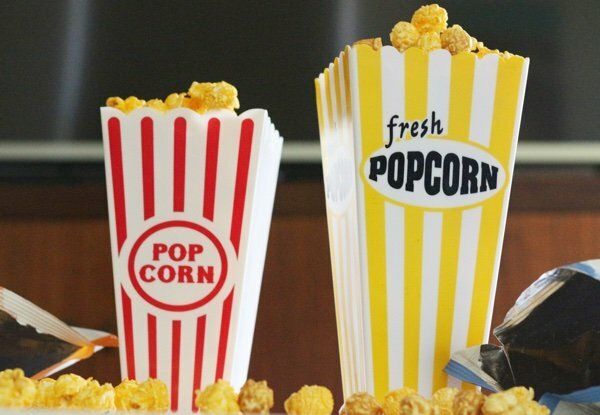 The Mix includes rich, buttery caramel corn and premium, aged cheddar cheese corn, in the same bag. What? It is a surprising mix of sweet and salty and it is a perfect treat for a Friday night.
I always pour it out of the bag so there aren't fights about who is eating more than someone else. (Those of us with bigger hands have an advantage.)
G.H. Cretors Popped Corn does not include artificial colors, flavors, or preservatives in any of their non-GMO popcorn. They use real ingredients (smart!) and you can taste the butter and the aged cheddar cheese when you eat their popcorn.
They have been making gourmet popcorn since 1885 and employ people called Candy Chefs to help them prepare their gluten-free products.
Their flavors include Just the Cheese Corn, Just the Caramel Corn, The Mix, Organic Dill Pickle, Organic Chili Jalapeño White Cheddar, and Organic Extra Virgin Olive Oil. This is a sophisticated bunch of flavors.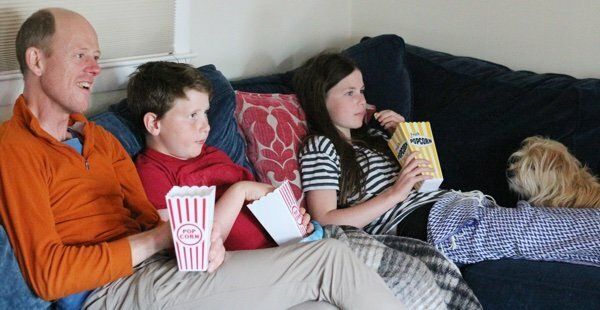 As you can see, everyone including the furry, four legged member of our family loves this popcorn. Milo, our dog, is not usually interested in the film.
Check out G.H. Cretors store locator to find where you can pick up a bag near you. It retails for about $3.30 per bag and is a must for any movie night.
I know popcorn is messy so what about clean up?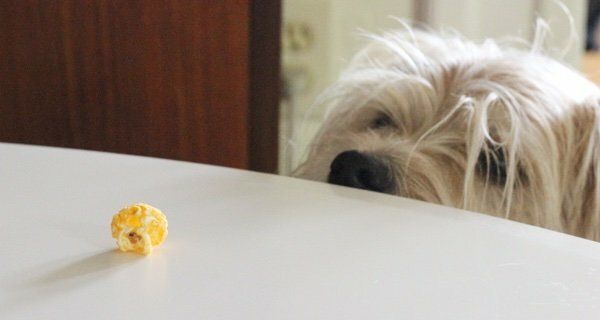 I say – get a dog! I never ever find any popcorn stuck in the couch. He is way better than a dust buster.