Gifts for Cooks Guide 2018
I know you want to give a holiday gift that supports your friends and family in their cooking goals.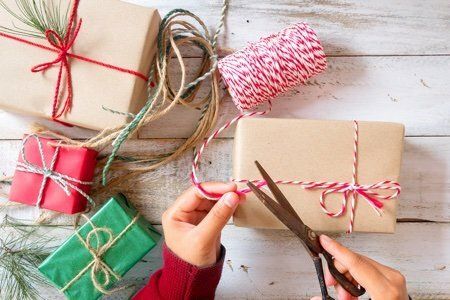 That means a bag of Cheetos as a gift is out and all of these choices below are the right way to go!
I spend a ridiculous amount of time cooking (and cleaning) as part of my work for this website and below is a curated list of things that I have found that I enjoy using.
These gifts for cooks also make my life easier and so I am glad that I own them. This list is for YOU to refer to if others ask you what to get you – and for you to buy for others who need a push in the healthy direction.
Let me know (in the comment section) what gifts you are planning to give this year. I promise I won't tell anyone.
Snack Girl receives a small percentage of sales from links to Amazon.com.
---
The Instant Pot is an instant hit. I love it for its ease of use and the fact that I can saute before I slow cook (one pot!). I have the size below but for my family of four, I would like the bigger size so I could have leftovers. Get on the Instant Pot train!
$99.95 Buy on Amazon.com
As an Amazon Associate, I earn from qualifying purchases.
---
I have featured this rice cooker before because I love it. I think that if you eat a lot of rice, you cannot do better. This is one of my favorite kitchen appliances because I do nothing and the results are amazing.
Do you like soup? I like to make soup and then puree it with this hand blender. This way, I don' t have to load it into my big blender (and have more to wash). You have to be careful not to blow the soup all over your kitchen. I did that once with split pea soup and wowza. I love this Hamilton Beach model because it also has a whisk. How cool is that?
currently unavailable Buy on Amazon.com
---
I believe I have made about 4,000 grilled cheese sandwiches for my kids on my Panini maker. This elevates any sandwich into a toasted sandwich. You gotta love it. This Hamilton Beach one looks super cute in red.
This gift may be boring but I am a fan of beautiful wooden spoons. I use them all the time and they show up in my photographs. There is something about using something natural when you are cooking something healthy. It just makes sense!!
These are for those anal people who like the right size for everything (me). I love having extras of whisks so I don't have to wash the one in the dishwasher as well as a small one for scrambled eggs. Aren't these cute?
I don't know how often I use my pepper grinder but it is multiple times a day. I have a lovely wooden one that I cherish. Fresh pepper is an excellent way to add flavor to food without adding calories. Get yourself a beautiful one!
This next gift item is for the super hero who keeps everything going even when she is so tired she wants to face plant. I have a ton of aprons from companies that send me them – but I would still want this one.
I like bringing my lunch with me and a bag like this (versus a crappy plastic shopping bag) makes it much more fun. I have a couple of these in different colors and sizes and I use them all the time. I don't think you can have too many.
What do you think of these gifts for cooks? What would you add?