Are Oats Gluten-Free?
Doesn't it seem logical that oats would be gluten-free?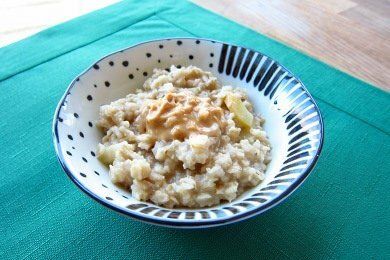 Snack Girl made a list of 85 gluten-free snacks and included oatmeal in the list. But then a reader with celiac disease corrected me.
It seems that oats can be contaminated with wheat gluten. Farmers usually rotate growing oats in their fields with crops of wheat or barley (and the wheat from the former year will get mixed in with the new oats).
When it comes to processing and transporting of the oats, cross-contamination can occur because of the machines and trucks used at the mills. Oats are often harvested and processed using the same equipment used to harvest and process gluten-containing wheat, barley, and rye.
So here is the the list without any oat recipes:
But, keep in mind that there are companies that specialize in gluten-free oats.
Glennys sent me some delicious Gluten-Free Oatmeal Cookies
They go through a gluten-free inspection process for harvesting, baking, and processing the cookies. Check them out:
---
currently unavailable Buy on Amazon.com
As an Amazon Associate I earn from qualifying purchases.
---