Nespresso® is the gold standard in at home espresso but it is really expensive.
Gourmesso is delicious gourmet coffee but only $0.45 per capsule versus $0.65 or more for Nespresso® coffee pods. I tried Gourmesso and found the coffee quite delicious and much better than the coffee from Keurig machine coffees. I tested Gourmesso in a Nespresso® machine.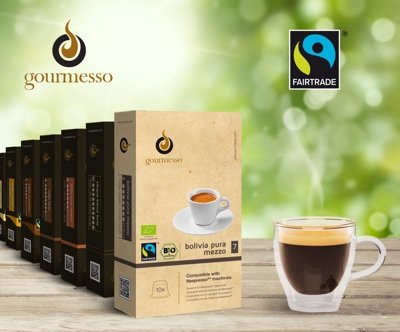 You will save more than 30% with Gourmesso coffee capsules compared to the original Nespresso® capsule.
Gourmesso coffee comes from some of the best regions of the world, and each espresso pod is made up of beans that have been roasted, grinded, measured and packaged with extreme care to bring you the best possible home-coffee experience.
Check out Gourmesso to order online, see which machines the pods are compatible with, and receive free shipping for orders over $50.
This product was received for review consideration. No other compensation was provided.