Graze Snack Box Review
This graze snack box review is one I have been thinking about for a while. Graze is a company on a mission to improve snacking.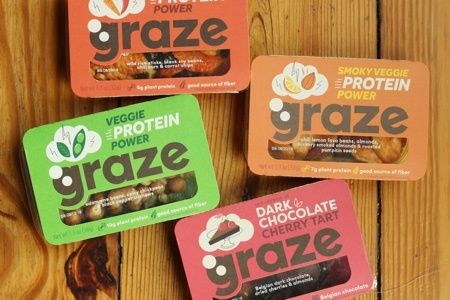 Graze produces little packs of snacks that will remind you of granola. I found them at my local grocery store right before the check-out. They were quite adorable and seemed like a great choice for those of us who want to toss something non-perishable in a backpack or bag.
I bought a couple of them to try and then I noticed that graze was offering me a free subscription box of snacks!
I can't turn down free so I gave it a try.
My criteria for an excellent snack is that it be around 150 calories, as close to whole food as possible, low in sugar, and taste good!!
First here are a few examples of what I found at the store. They cost $1.70 each.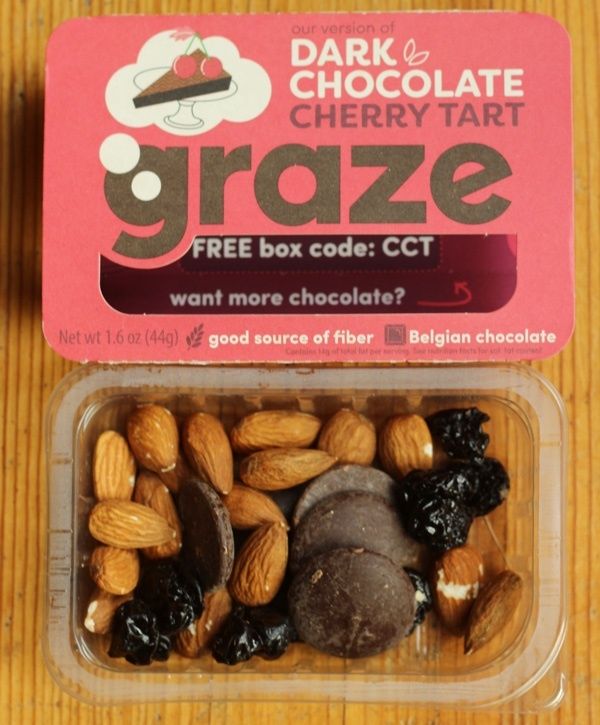 Chocolate! This was a mix of almonds, dried cherries, and chocolate and was quite delicious. Unfortunately, with 220 calories and 15 grams of sugar - this snack was more of a treat and less healthy snack.
It is difficult to make something that tastes good with chocolate and not have it go over the 150 calorie mark.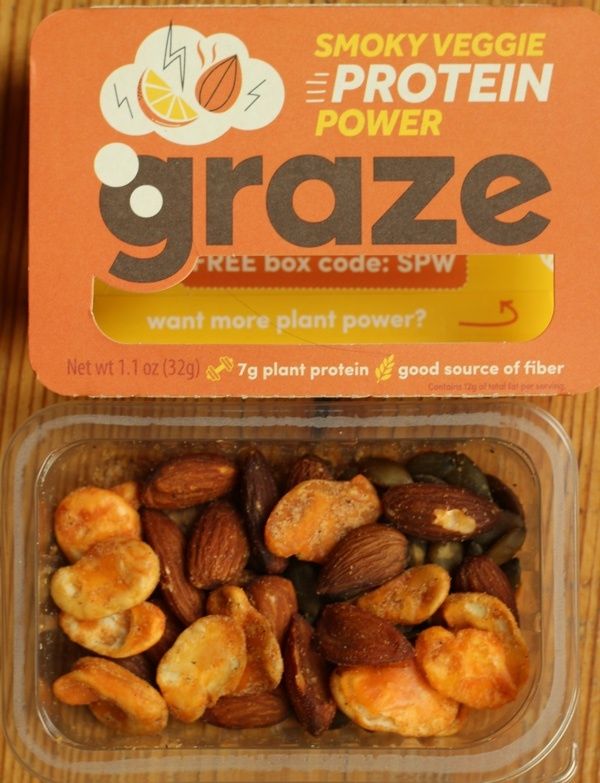 Smoky veggie protein power graze was closer to the ideal. For 170 calories, you received chili, lemon fava beans, almonds, and roasted pumpkin seeds. This snack included 1 gram of sugar - perfect- and was quite delicious.
Here are the complete nutrition facts:
For one package = 170 calories, 12 g fat, 1.5 g saturated fat, 6 g carbohydrates, 1 g sugar, 7 g protein, 4 g fiber, 170 mg sodium, 5 Freestyle SmartPts
I think that a handful of dried beans, nuts, and seeds is an excellent choice when confronted with all of the snack options in the grocery store.
Here is my free subscription box that I received using the free box code on the inside of the packaging.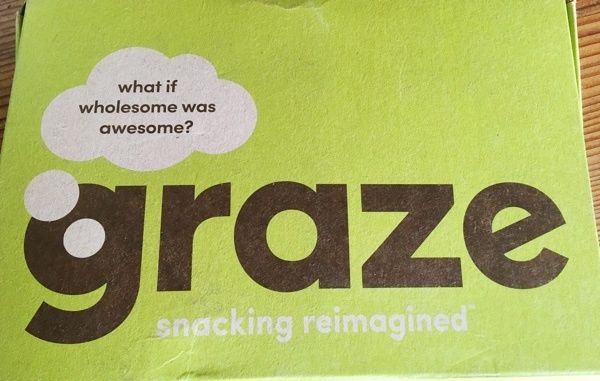 The idea is that you rate a variety of graze snacks (like the smoky veggie protein power and chocolate tart) and they send you a variety of them in bi-weekly boxes.
The cost is $15 (including shipping) for 8 snacks - or about $1.90 per snack.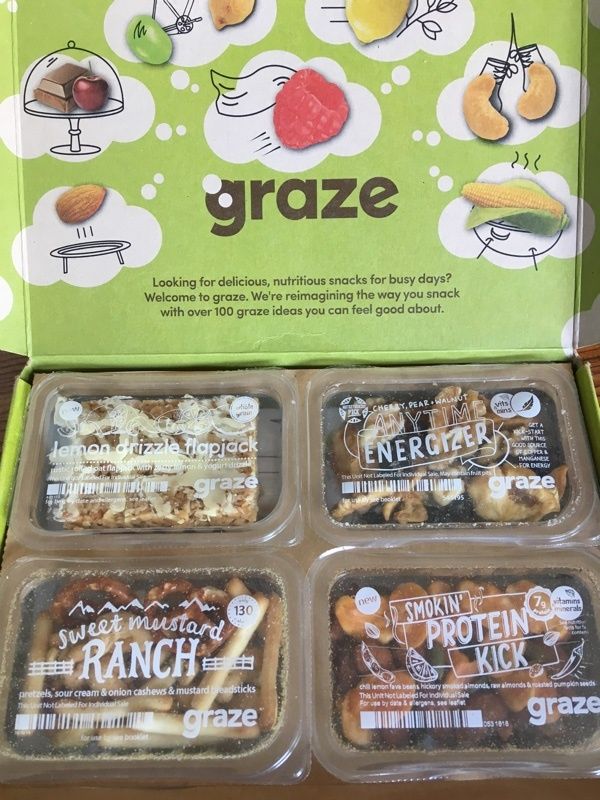 I did some rating before I received this box but I still ended up with a high sugar, high calorie snack called Lemon Drizzle Flapjack. It had 14 grams of sugar and 250 calories so it would not fit my "healthy snack" definition.
They sent me other savory snacks - one called sweet mustard ranch- that was pretty good and was the perfect amount of calories and sugar.
My review is that some of the graze snack box offerings are spot on and others are a miss. You can tailor your box so it may be a good fit if you have trouble munching on junk food for a snack.
If you are interested check out graze.
Other posts you might like:
---

These best healthy office snacks will keep you from the vending machine. I know what is in the vending machine and most of the time - the food is junk.....
---