Grocery Shopping Online Review: Whole Foods and Stop & Shop
I tried grocery shopping online back in 2001. There was a start-up called Webvan and I got a kick out of having my groceries delivered.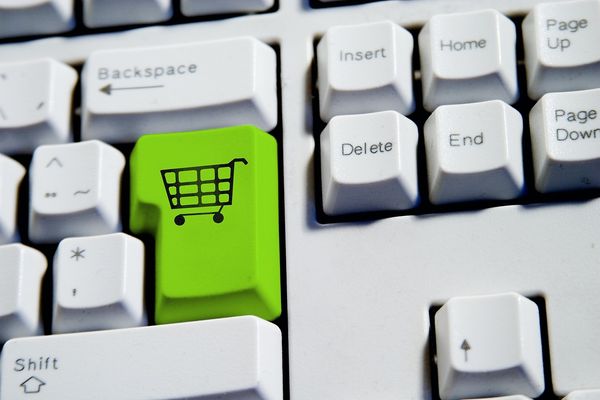 Webvan went out of business and I went back to the grocery store. Now, almost 20 years later, I tried grocery shopping online again as a way to stay at home.
My family went on vacation and were asked to quarantine since we visited a state with more infections than Massachusetts. The good news was that we all tested negative for the virus, but during the time we were waiting for results (and staying at home) - I decided to try Whole Foods and Stop & Shop with my keyboard.
Whole Foods
Amazon Prime offers free two-hour delivery of Whole Foods market items. I am not joking. But, when I tried that (and I wanted my food in two hours) - the website informed me that "delivery was available tomorrow".
Also, they offered me a $10 off coupon that did not work. Bait and switch?
Delivery was free but there was a suggestion to "tip your driver" which I did (so it isn't exactly free).
How did it go?
The navigation and usability of the shopping on Amazon for food in Whole Foods was in a word - crappy. I found the whole experience to be annoying.
They will substitute items that are out of stock and give you 30 minutes to okay the change BUT they shopped for us at 6AM so we were asleep when they offered the changes. Oh well.
The delivery arrived an hour early and everything was there. The quality of the food was excellent but I didn't like the use of these bags for my cold food.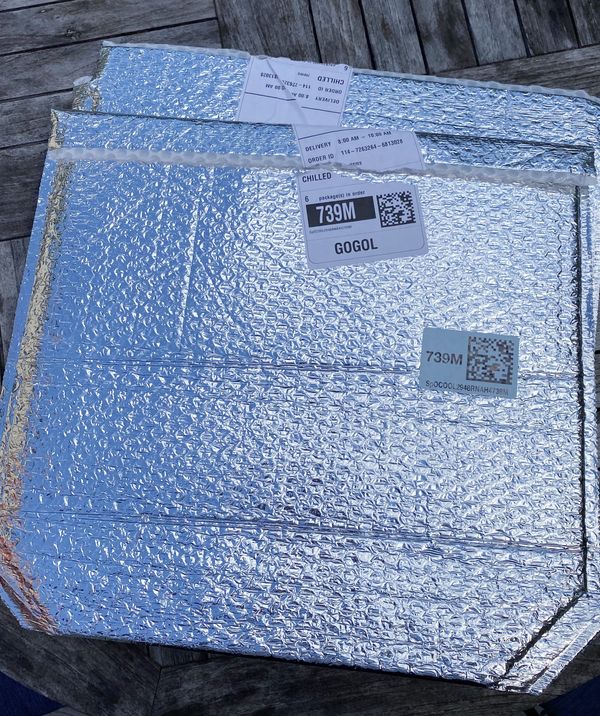 I called Whole Foods and asked them if they would recycle these cooler bags. They told me that my recycler would take them. My trash recycler does not take them so these bags will go in the trash. Oh man.
How many of these are going in the trash on a daily basis if this is being used across the USA for delivery?
Overall, this food delivery service was much better than shopping at Whole Foods right now. You have to line up outside to get in and having the food delivered is so easy.
Stop & Shop
After the cooler bag fiasco, I decided to go and pick up my food from Stop & Shop. All of the food was packed in paper bags so I did manage to avoid too much trash.
The delivery fee is $10 and the pick-up fee is $3. There is an option to tip your driver as well (which I would do).
I feel like $3 to do all my shopping is a deal! (though not as big of a deal as Whole Foods -free!).
The website is really good and it makes a point of offering you the food that is on sale as well as coupons. You can easily find the best prices. Also, I could change my order until about 4 hours before they packed it. That was amazing because (of course) - I forgot some things.
On every item, they offered me a chance to allow them to substitute or not but they did not text me when they made a substitute.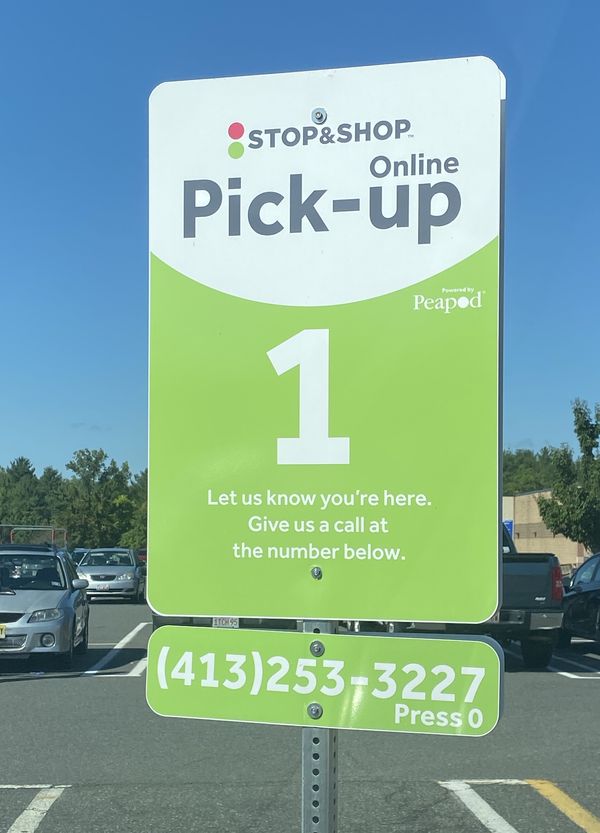 I parked my car at this sign and called into the store. I felt a bit silly waiting in the parking lot for my food.
They loaded up my car after about five minutes and handed me a receipt which catalogued any substitutions and what they were unable to find.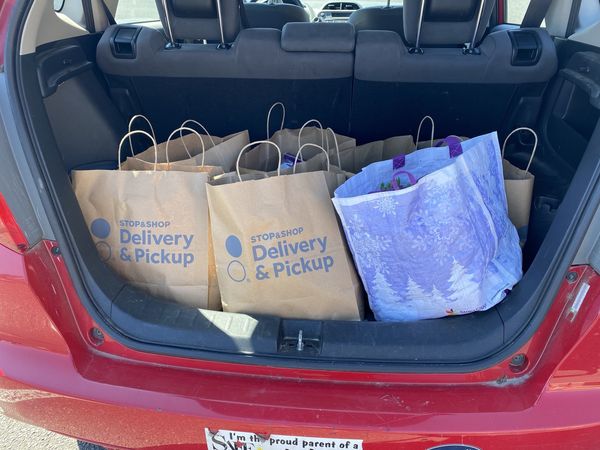 A big problem for me was that they were out of scallions (no substitute for those!) and so I still had to go to a store to get them. Bummer!
When I got home, I unpacked the bags and found this: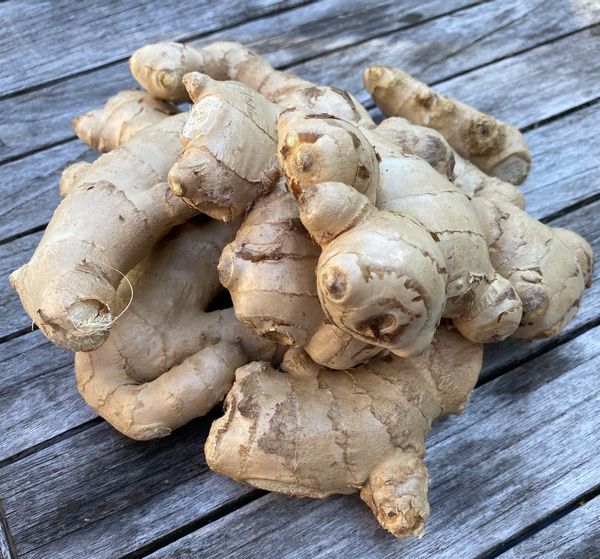 I had ordered 1/2 pound of ginger and ended up with 2 pounds of ginger! But they only charge me for 1/2 pound so I decided to share the bounty with my neighbors.
I also ended up with 9 tomatoes instead of 3. Again, they only charged me for 3 so I am not sure what was going on.
I thought that this service was incredible. It saved me a ton of time as I always have a long list with odd stuff on it that I can never find - (for example Israeli couscous).
Why Do Your Grocery Shopping Online?
First, there is the fact that it saves you time at the store. But, you still have to take the time to create the list.
The good news is that having to create a list means you plan. Planning is key to healthy eating! Plan out five dinners, check your pantry, order what you don't have.
You can see the deals while you shop and decide to stock up if there is a good one (like $1.99 per pound chicken breasts).
But one of the things that I love the most about online shopping is that you don't end up buying the cookies, ice cream, potato chips, donuts…. if they are not on your list.
That deal at the end of the aisle? You don't see it so you aren't tempting to buy the two for one Cheetos. No candy in the check out aisle! No bakery next to the produce!
If you don't see the enticing food - you won't buy it.
The downside is that you might not get to choose exactly what you want (you might get a bruised apple or a small head of lettuce). I make changes in the store when I am shopping depending on what looks the freshest.
Once you shop online a couple of times - you have a list made and you don't have to remake it. Buy the same milk, bananas, eggs, yogurt, bread….. every time.
Have you tried the grocery store online? How did it go? Are you a fan?