What to Give Out on Halloween
I choose to go to Target for Halloween treats because it is nationwide and I am attempting to find a solution for everyone in the USA.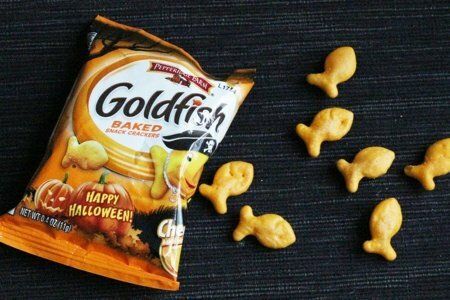 Last year, I was unable to find anything but candy so I chose what I deemed to be the healthiest. See here: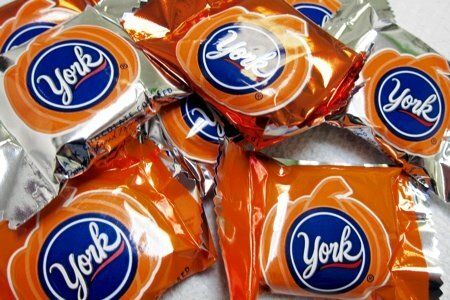 My children went bezerk for these pumpkin shaped York patties and I felt okay about the choice. I must say, they did taste good.
This year, I found ¼ aisle of healthier choices including the above Goldfish and these: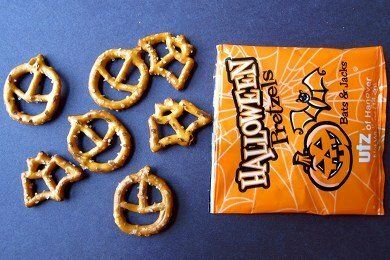 Of course, the Goldfish cost $5 for 25 packets (as opposed to Snickers which was $2.50 for many more) so they are a bit of an investment.
These are my main tips for choosing Halloween candy:

1. Look for stuff that isn't sticky (like Laffy Taffy) because they stick to children's teeth and you KNOW they aren't the best at brushing.

2. Choose the smallest giveaway item. They get a ton so small is good.

3. Look for ones that have a strong taste so they can't eat a pound in one sitting (like the York patty).
What are you giving out this year?
---
Other posts you might like:
---

I am a Halloween expert. My kids already have costumes and I can strut by the massive candy mountains in stores....
---

This lovely gingerbread includes only four ingredients....
---