Happy Holidays to You!
I write this post every year as a virtual holiday card to all my readers. Isn't it ecologically correct? No tree was harmed for the creation of this card.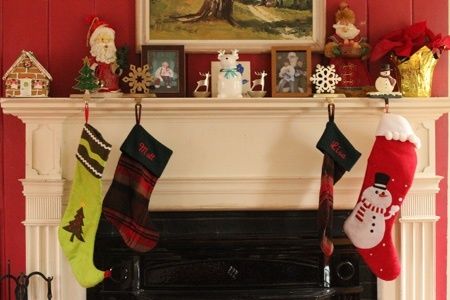 I started off wanting to share my favorite part of the holidays and then I realized that I was creating a Hallmark version of what can be a very challenging part of the year.
This is my fireplace and I decorate my mantle to celebrate. I call it my "shrine to Santa".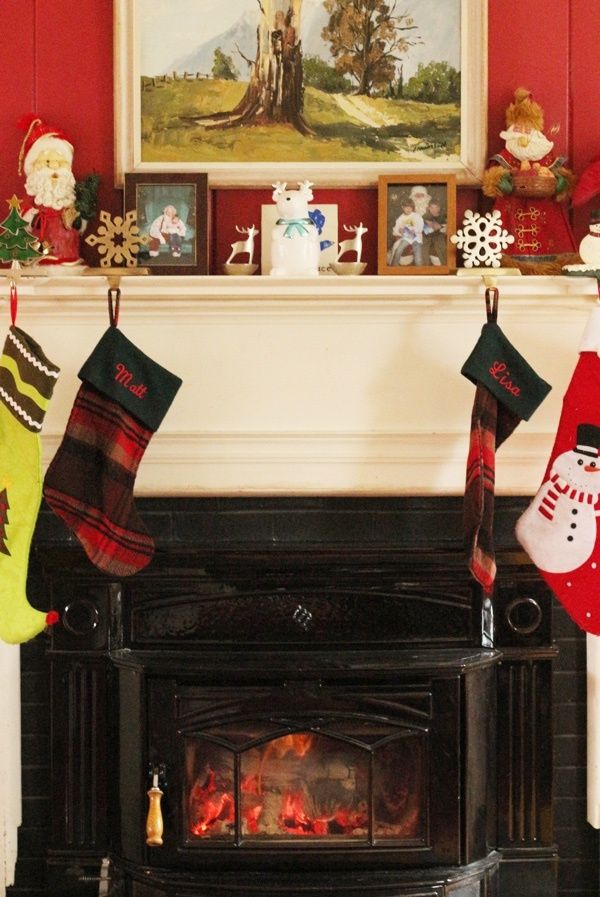 It is very New England, isn't it? We use a wood stove to heat our house - approved by the EPA (ecologically correct). I got most of the decorations at various tag sales and I inserted some fun photos of my children at different ages sitting on the laps of mall Santas.
I absolutely love the fun of the holidays - such as cookies, parties, presents, and listening for hoof beats on the roof.
But, I would not say that my holiday looks anything like a Hallmark card. It gets absolutely nuts around here.
When I saw this - I laughed so hard that I couldn't speak:
There is so much truth in this parody of a family's Christmas. There are moments when Christmas is fun and moments when it is torture.
One year, when my son was 3, Santa brought him a ceramic piggy bank. He picked it up to look at it, it slipped from his hands and shattered all over absolutely everything. He just stood there screaming and crying while his parents rushed around ensuring all the pieces were off the floor and some unwrapped presents.
Way to go, Santa!
This is just one tiny example of a holiday moment gone wrong. I don't want to go on about the mess we create when we set unattainable expectations. I suppose I should be grateful we didn't end up at the hospital with piggy shards sticking out of a foot.
Here is my favorite ornament on my tree right now. I bought it at my local church's holiday fair.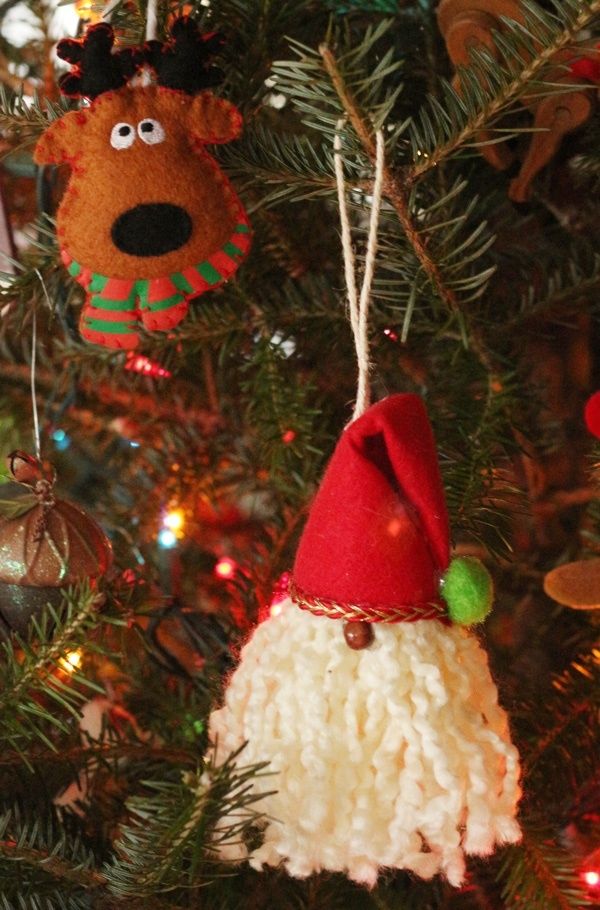 Isn't he cute?
I love how his face is hidden behind his beard.
If you can grasp onto the fun of the holidays and accept that things can go very wrong - you are doing well.
My wish for you is many moments of fun and not too many of torture during this holiday season. Here's to that!
Lots of LOVE, PEACE, and LAUGHTER to you and yours,
Lisa (AKA Snack Girl)