Healthier Kraft Mac and Cheese
Healthier Kraft mac and cheese is possible. I am not sure if it is advisable but you can do it.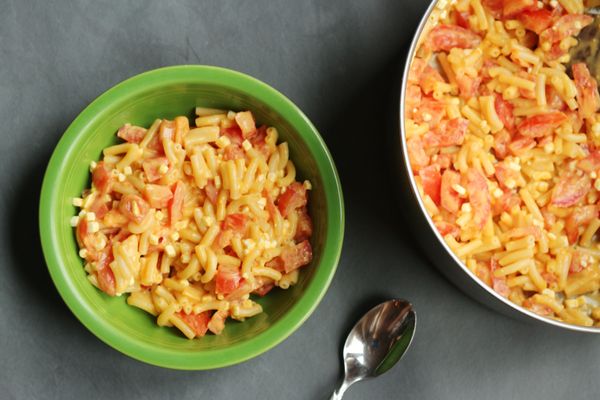 I wrote a post about this years ago and I decided to update it because it seems to be popular. Why? I think it is because we are all looking for comfort and the bright orange and blue box for $1 is an easy source.
Since I created this recipe, Kraft has dropped artificial dyes (which is nice) but this stuff retains that bright orange color. There was a whole grain version as well, but I couldn't find it at my store.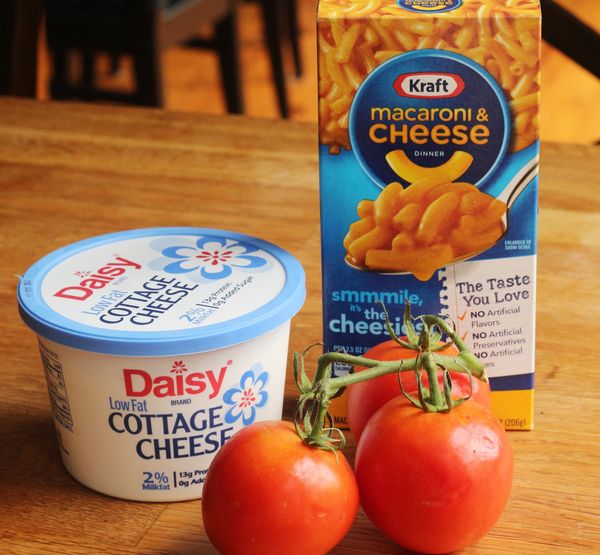 I did a review of macaroni and cheese boxes to see if I could find a healthier version. I didn't like any of them. My son likes Annies as he says it tastes better than Kraft.
The only cooking skill Kraft Mac and Cheese requires to make it is boiling water. My teenage son and daughter (if I buy it) will make this every day for lunch.
I am not a fan for a couple of reasons. First - this: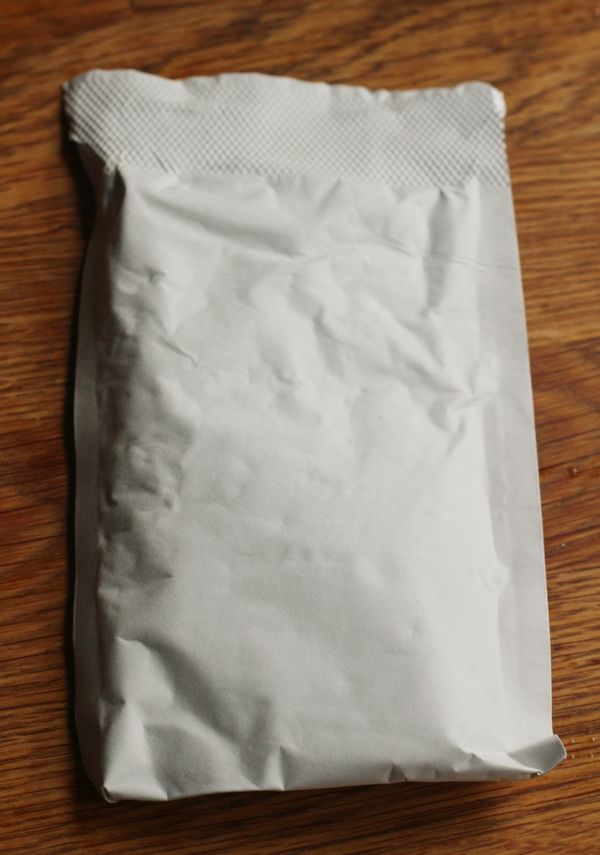 Dehydrated cheese in a packet! Does this seem like real food to you? I think this belongs on the space station. Give me a real slice of cheese over this any day of the week.
Second - this: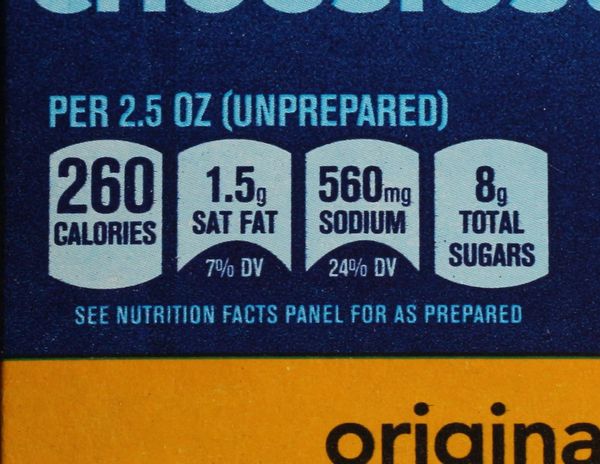 Isn't that interesting? If you look closely, the 260 calories is per 2.5 ounces and it is when it is "unprepared". Who sucks down the cheese packet and crunches on the uncooked macaroni?
When you prepare it - which is 1/3 of the box (who eats 1/3 of the box?):
360 calories, 12 g fat, 4.5 g saturated fat, 49 g carbohydrates, 9 g sugar, 10 g protein, 2 g fiber, 710 mg sodium, 12 Green, 12 Blue, 12 Purple WW SmartPts
When I saw this I thought, "Hey, I can do better than that!". I can't reduce the sodium by much but I can figure out how to add less fat.
I decided to nix the butter or margarine (90 calories per tablespoon) and go with 1/2 cup of 2% milk fat cottage cheese. There are a bunch of choices when it comes to cottage cheese - 4%, 2%, 1% and "no fat" cottage cheese can be found in the dairy aisle.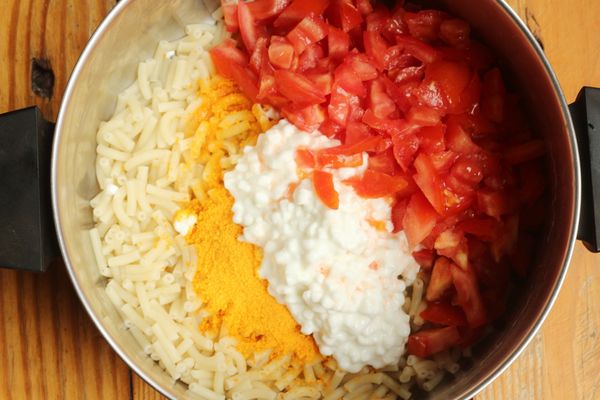 It should taste like the original version so I went with 2%. Finally, I added 1/2 pound of fresh tomatoes for color and to bulk up the dish. Tomatoes are a good complement to the salty dried cheese.
Now, you cut the fat, added a fruit, and have MORE to eat per serving. Are you going to like this? Yes. Is it the healthiest recipe in the world? No.
Have you made healthier Kraft Mac and Cheese? What did you add?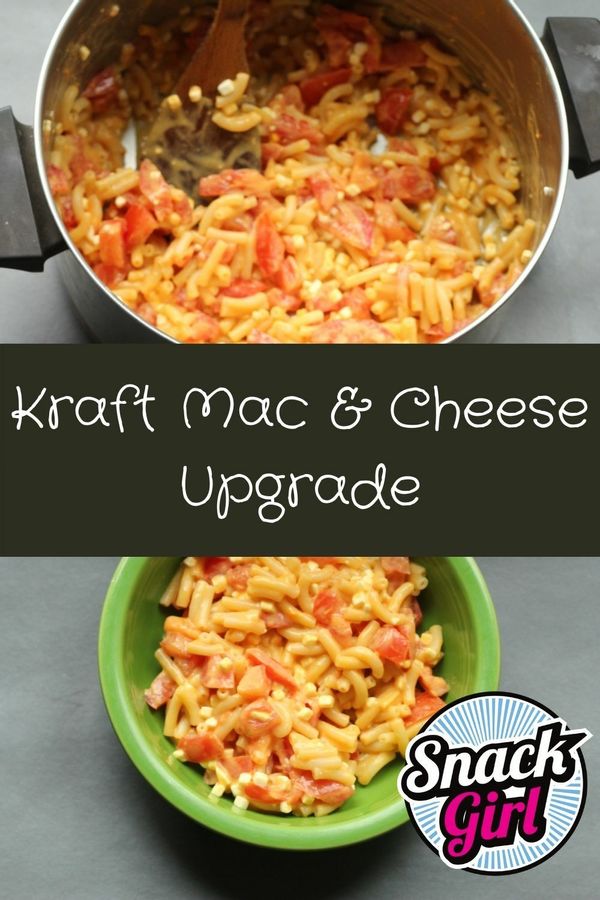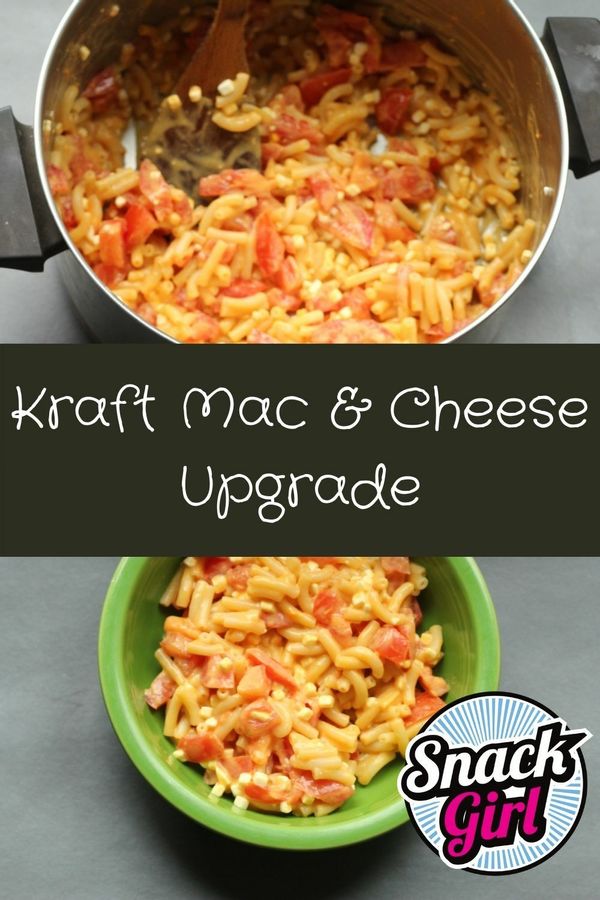 Healthier Kraft Mac and Cheese Recipe

Makes 3 servings (1.5 cup each)
Prep time: 5 min
Cook time: 7 minutes

Ingredients
1 box Kraft Macaroni & Cheese
1/2 pound fresh tomatoes
1/2 cup 2% milkfat cottage cheese

Instructions
Cook pasta following package directions. While water is boiling chop fresh tomatoes. After pasta has finished cooking, put it back into the pot and mix in packaged cheese mix, cottage cheese, and tomatoes. Enjoy!
Nutrition Facts
One serving = 308 calories, 2.9 g fat, 1.8 g saturated fat, 58 g carbohydrates, 11.4 g sugar, 16.5 g protein, 2.2 g fiber, 730 mg sodium, 9 Green, 9 Blue, 9 Purple WW SmartPts
Points values are calculated by Snack Girl and are provided for information only. See all Snack Girl Recipes
Other posts you might like:
---

This macaroni and cheese box review was inspired by a trip down the pasta aisle. I found myself amazed at all the different products.....
---
---
Get Free Email Updates! Yes please!
---