Healthiest Milk Alternative: So Many Choices!
The healthiest milk alternative is not an easy thing to determine. First, we have to define the word "milk".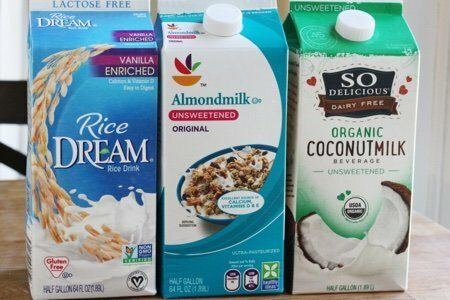 I know that when I was growing up, I put one kind of milk on my cereal, cow's milk. Milk, by definition, is a white liquid produced by the mammary glands of mammals.
So what all those cartons up in my photo? Are they milk? I would say no.
Rice dream is rice juice. Almond milk is almond juice. Coconut milk is hmmmm – coconut liquid?
Are these drinks any different than orange juice? I took a hard look at orange juice in my post Is Orange Juice Healthy?. The short answer is no.
For people who are lactose intolerant, vegan, or think that it is weird to drink cow's milk, these are a great alternative to cow's milk. But which are the healthiest choices?
These all have a healthy halo because they are derived from plants products but just like kombucha – is the halo justified? I reviewed kombucha in June in my post What is Kombucha?.
Before we start looking at these - remember to buy the ones that are unsweetened or have no added sugar. If sugar is added – then you are just drinking the equivalent of chocolate milk which I do not recommend as a healthy drink (but is great as a treat).
First, let us take a look at cow's milk: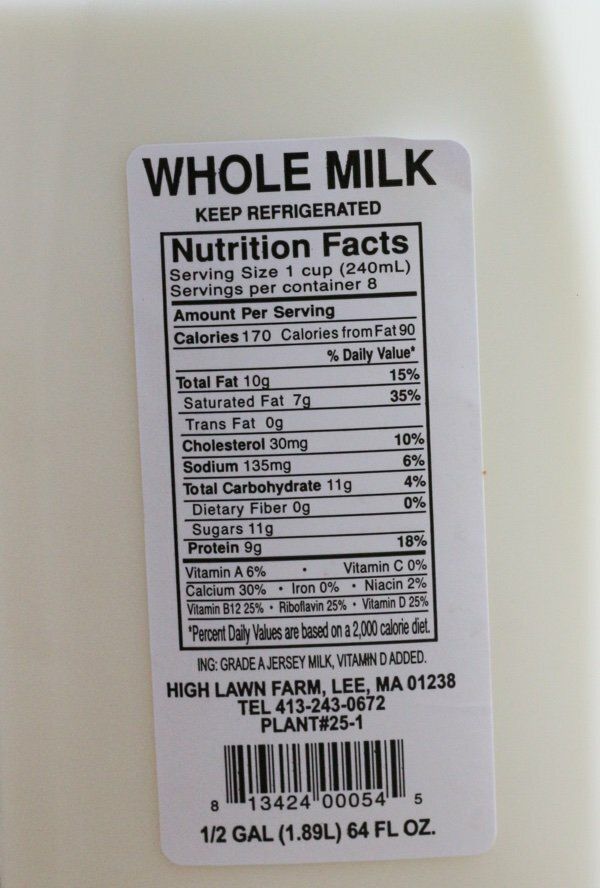 There is 11 grams of sugar, 9 grams of protein, and they add vitamin D.
If you look at rice milk: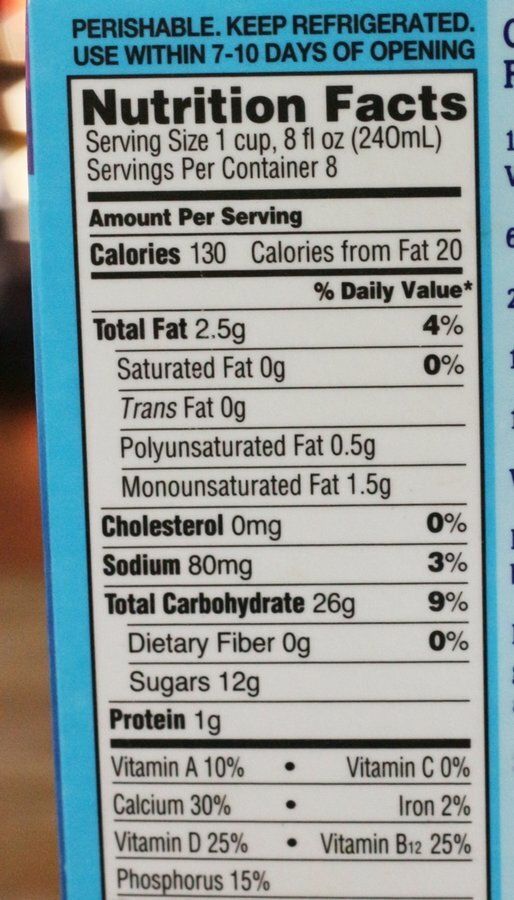 You can see that there is 12 grams of sugar, 1 gram of protein, and they add calcium, vitamin A, vitamin D, and vitamin B12.
You can't really expect a liquid derived entirely of rice (mostly carbohydrate) to be packed with protein like cow's milk. This is not equivalent to cow's milk and I wouldn't choose it as an alternative.
Coconut milk has 0 grams of sugar, 0 grams of protein, and added calcium etc. It has 4.5 grams of fat and only 45 calories for 8 ounces so if you are looking for more fat in your diet – this could be a good choice but it is not a replacement for cow's milk.
Almond milk has 0 grams of sugar, 1 gram of protein, and the added calcium and vitamins. It has 2.5 grams of fat and 30 calories per serving.
Almond milk is the best choice of these three as a cow's milk replacement but you need to drink more of it to get a protein boost. I happen to like almond milk as a replacement for cow's milk in my coffee and I always use it in my banana, peanut butter smoothies.
The very best milk alternative is soy milk. It has 6 grams of sugar, 8 grams of protein and calcium and vitamins added. This is as close as you are going to get to cow's milk and if you like it – I would use it all the time instead of cow's milk.
One very nice thing about soy milk is that it doesn't go bad as quickly as cow's milk. I get a good 10 days out of a container of soy milk after I open it.
Whether or not you choose to drink cow's milk, it is good to know that all of these milk alternatives are not the same nutritionally.
Which of these milk alternatives do you drink? Please share.
---
Other posts you might like:
---

What is Kombucha? I have been asked about this drink and I had to go figure it out.....
---

A tall glass of orange juice is hard to resist but is it healthy?
---