Try Out These Lighter, Tastier, and Gluten-Free Chips: Healthier Chip Reviews
Snack Girl is always looking for a way to have that potato chip CRUNCH without the calories.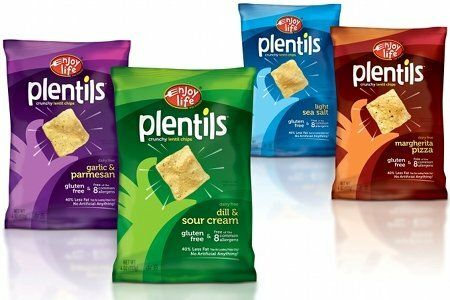 Because I am Snack Girl, I get boxes of chips to review for the website. Fortunately, I like tasting chips (perhaps a little too much :)
My criteria for a good chip are as follows:
Taste - needs to be delicious
20 chips for 100 or so calories - or I will just stick with potato chips
Potato chips, such as my favorite Kettle Krinkle Cut, are just NINE chips for 100 calories.
While a processed chip is never going to be super healthy, you can use them as a healthy food delivery mechanism. Salsa, anyone?
The Plentils are a gluten-free chip made with lentil powder and potato starch. This means you get a little protein with your chip. The nutrition facts for the "Light Sea Salt" are:
For 30 chips = 130 calories, 6 g fat, 17 g carbohydrates, 0 g sugar, 3 g protein, 1 g fiber, 420 mg sodium, 4 Points+
Thirty is a really big portion size for these chips! My family gobbled these down. They come in light sea salt, margherita pizza, garlic & parmesan, and dill & sour cream.
You can buy them on the Plentils website or on Amazon (below) for $3-$4 for a 4 ounce bag.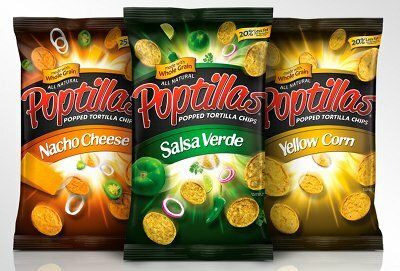 These Poptillas are also gluten-free and are like Popchips - except better. These are lighter, fluffier tortilla chips and they go great with salsa.
For 20 chips = 120 calories, 5 g fat, 17 g carbohydrates, 0 g sugar, 2 g protein, 2 g fiber, 210 mg sodium, 3 Points+
You can buy them on the Poptillas website for $6.95 for 4 bags of 4 ounces each.
Do you have a favorite lighter chip?
These products were received for review consideration. No other compensation was provided.
---
$6.17 ($1.54 / Ounce) Buy on Amazon.com
As an Amazon Associate I earn from qualifying purchases.
---
$10.22 ($3.41 / Ounce) Buy on Amazon.com
---
Other posts you might like:
---

After flaming Snapple for their sorbet bars, I decided to be more positive and share some of the better healthy frozen treats you can find in your freezer section....
---

I could FILL a small baby pool with the popcorn that I have received to review. That's right, folks, I could swim in popcorn (or at least try)....
---