Celebrate Healthy Eating With Snack Girl's Favorite Things
Ever since Oprah gave away automobiles on her show, I have wanted to do a favorite things list. Go ahead, check under your chair.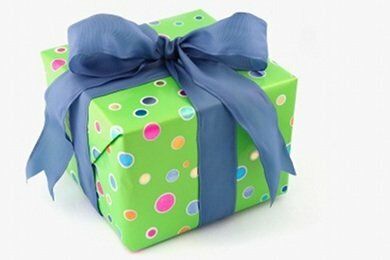 What did you find? Lint? me, too
I am not Oprah, so I will not be giving away stuff. Also, unlike Oprah, I will not be featuring expensive pajamas in my list of potential gifts. My things are about supporting your family and friends in healthier eating.
Now, these aren't the sexist gifts, but they might be used a lot more than the perfumed bubble bath. I err on the side of useful when I give a gift - whimsical just isn't my thing.
Full disclosure: I do make a small percentage on anything you purchase through these Amazon.com links. It isn't enough to make me promote stuff that I don't like :)
1. LunchSkins Reusable Snack Bags - These babies are dishwasher safe, BPA free, and are super cute. If you are being healthy, you are packing your lunch and snack. Check out the Lunchskins website for all the cool colors and sizes and give these out to all your eco-groovy friends. You can buy them on Lunchskins or Amazon.com below.
---
currently unavailable Buy on Amazon.com
As an Amazon Associate, I earn from qualifying purchases.
---
2. The Misto - This is a simple kitchen tool that anyone who uses non-stick spray for cooking should have. You put your favorite oil in the bottom, create a vacuum by pumping it, and spray a fine mist. These are "green" because you refill it as opposed to the ones you just toss out.
Makes a great stocking stuffer! "Hmmm, what is that oblong object?" he he!
---
3. Microplane Grater - Do you know people who buy grated cheese? That is such a rip off! Get one of these babies and you will never buy that stuff again. It is fast to grate cheese because it is sharp, you can put it in the dishwasher, and store it in a drawer. Highly recommended for cheese lovers.
---
4. Cuisinart Classic 7-Cup Food Processor - I know this one is pricey, but I have had mine for 12 years and it is still a great kitchen tool. I make pizza dough with it, chop garlic, and make my own bread crumbs. This is a workhorse and it cuts the time on the job from minutes to seconds. Recommended for people who are just getting into cooking and don't have a clue.
---
5. Cuisinart Griddler Panini and Sandwich Press - Do you like sandwiches but get bored by them? Do you have kids that are constantly demanding grilled cheese sandwiches? This thing is one of my favorite Saturday afternoon toys. Skip going out to Quizno's and buy yourself one of these.
---
currently unavailable Buy on Amazon.com
---
6. Nordic Ware Microwaver Popcorn Popper This bowl makes great popcorn in the microwave with nothing added. Popcorn is an incredibly inexpensive whole grain snack, and you just put ¼ cup in the bottom of this bowl, pop for 2 minutes and have perfectly made popcorn without oil. Then you just add salt or whatever you want in the bowl - only one bowl to clean up! I use this all the time.
---
$15.99 ($15.99 / Count) $14.99 ($14.99 / Count) Buy on Amazon.com
---
What are your favorite healthy eating gadgets? Please share.
---
Other posts you might like:
---

Today, we are going to admit that it would be fun to try to be healthier for the holidays....
---

This is my photo of Santa at the end of the Macy's Thanksgiving Day parade. What is he so happy about?....
---