Which Fish Is The Healthiest?
Snack Girl made a mistake last month, and I'm not talking about the mismatched socks that I was wearing.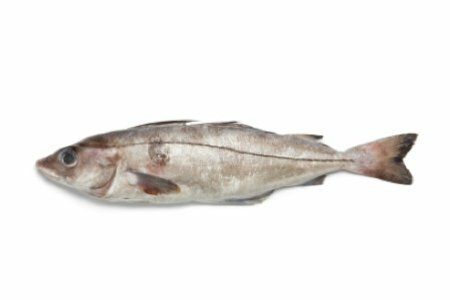 No, I wrote about the relative environmental health of farmed tilapia without checking the human health of eating it. You see, it all starts with my long lost desire to be a marine biologist.
Am I concerned about the world's fisheries? Absolutely. I happen to love fish and I am very aware that we have been overfishing them (and fish populations are in a dramatic decline). So, I checked out the Monterey Bay Aquarium Seafood Watch and decided that farmed tilapia was a great choice for my fish sticks recipe.
Then, I got flamed for not knowing that these fish aren't packed with Omega-3 fatty acids. Whoops!
According to the New York Times -Another Side of Tilapia, the Perfect Factory Fish:
Compared with other fish, farmed tilapia contains relatively small amounts of beneficial omega-3 fatty acids, the fish oils that are the main reasons doctors recommend eating fish frequently; salmon has more than 10 times the amount of tilapia. Also, farmed tilapia contains a less healthful mix of fatty acids because the fish are fed corn and soy instead of lake plants and algae, the diet of wild tilapia.
Tilapia is a good a source of protein and has less saturated fat than red meat, but doesn't have a large concentration of those awesome omega-3 fatty acids that assist in brain development and protect against heart disease.
In addition, tilapia has omega-6 fatty acids that may increase your risk of heart disease. Argh!
What is a Snack Girl to think? I think it is important to know that farmed tilapia is not the same as wild salmon in terms of healthfulness. Will I stop eating it? I think in moderation it is okay, but now I won't be featuring it on the site.
I found a great list on US News - 11 Best Fish: High in Omega-3s and Environment-Friendly. Here they are:
1. Wild Salmon (fresh, frozen or canned)
2. Arctic Char
3. Atlantic Mackerel
4. Sardines
5. Sablefish/Black Cod
6. Anchovies
7. Oysters (these are not fish so I don't know why they are on the list)
8. Rainbow Trout (farmed)
9. Albacore Tuna (US or Canadian fisheries)
10. Mussels (also not fish)
11. Pacific Halibut

Canned salmon, sardines, anchovies, albacore tuna, and oysters are your best bet if you lack the dough for fresh fish.
Did you know about the tilapia - omega-3 problem? Please share your thoughts about healthy fish.
---
Other posts you might like:
---

Are you trying to eat seasonal foods? Put down those hard tomatoes and grab some cabbage....
---

Snack Girl gets to hang out with some pretty accomplished Registered Dietitians....
---