Healthy Greek Yogurt
Healthy Greek yogurt is easy to find if you know what to look for. It is everywhere!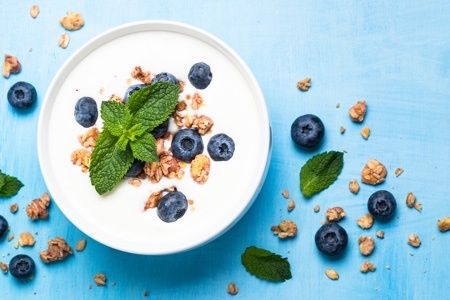 Greek yogurt is yogurt that has been strained to remove most of its whey. This means that the yogurt is thicker and seems richer than regular yogurts (even when the yogurt has zero fat).
Greek yogurt also contains more protein than regular yogurt making it a favorite for those trying to increase their protein.
In the USA, there is no legal definition of Greek yogurt and yogurt thickened with thickening agents such as pectin, locust bean gum, and guar gum can be sold as Greek yogurt.
You want the real thing, right?
Also, the flavored style of Greek yogurt can be high in added sugar. Years ago, before they started to cut sugar - there was a Dannon Greek with 27 grams of sugar!! Things have changed a bit and you can find options with less than 10 grams.
I like to buy plain Greek yogurt because then I can add my own fruit, jam, honey, nuts or whatever to it. Expect all of these plain, Greek yogurts to have 5 grams of sugar because milk has natural sugar (lactose). You don't need to add very much to make these taste sweet.
The options below have zero grams of fat. This does not mean that they are healthier than the versions with fat. I think both the ones with fat and without are good for you.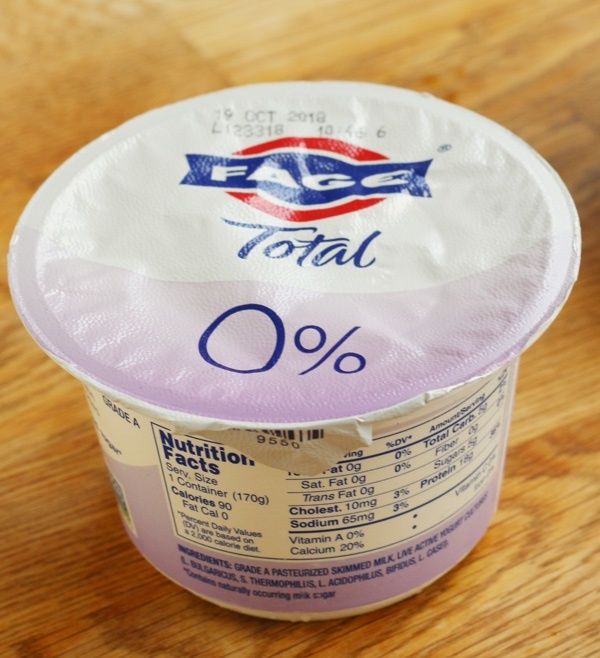 FAGE is the most expensive and the most unique of my favorite healthy Greek yogurts. It has a very thick texture and it has 18 grams of protein and 90 calories. It is a bit chalky and I find that the zero fat version isn't as tasty as the fattier version. It is sour but not too sour and I think it is a a great choice (if you don't mind a little chalkiness).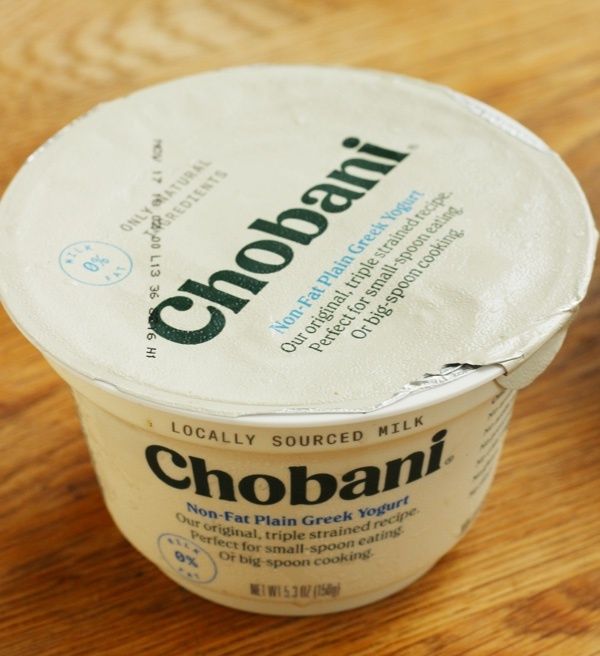 This Chobani cost me only $1 on sale and was less thick and more creamy than the FAGE version. I thought it tasted pretty bland and not very sour but I did like the texture. It would be hard to go wrong with this one. I did like it and would buy it again. Chobani has 15 grams of protein for 80 calories.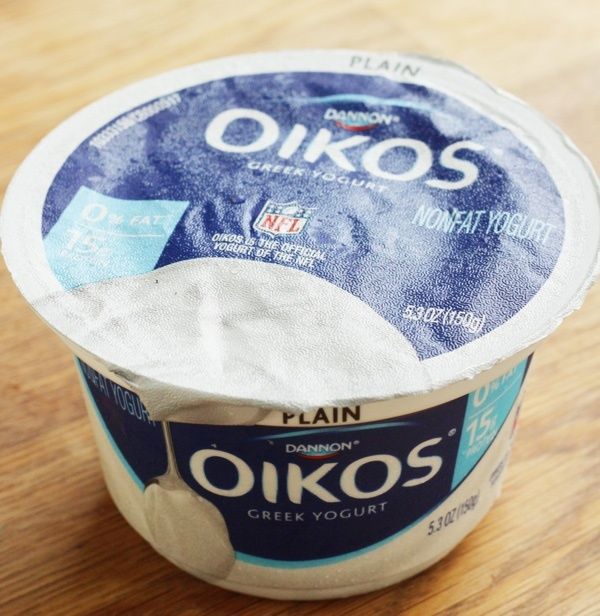 Dannon Oikos is another true Greek yogurt. This one tasted the most yogurty of the plan Greek yogurts that I have tried. It was sour, tasty, and creamy all at the same time. If you really like yogurt (the sour punch) - this is the one for you! I think it is also one that I would buy again. Oikos has 15 grams of protein for 80 calories.
What is your favorite healthy Greek yogurt? Thanks for sharing!!