Learn about The Heart Truth this February and Reduce Your Chance of Heart Disease
February 23, 2016
This is a sponsored post written by me on behalf of The Heart Truth® for IZEA. All opinions are 100% mine.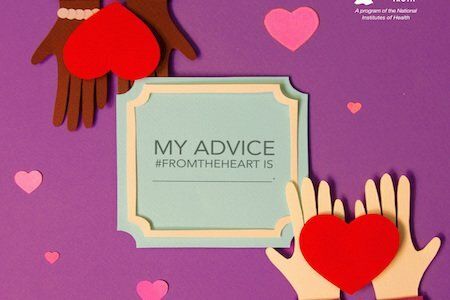 February is American Heart Month. I think that is kind of cute!
Not only can you give away your heart or accept a heart shaped Valentine, but you can learn about women's risk for heart disease. Shockingly, heart disease is the #1 killer of women in the United States.
One in four women who died in 2013 died of heart disease!
Snack Girl is partnering with The Heart Truth program to raise awareness about heart disease and its risk factors among women, and educate and motivate them to take action to prevent the disease and control their own personal risk.
The risk factors for heart disease for women include high blood pressure, high blood cholesterol, diabetes and prediabetes, smoking, being overweight, being physically inactive (less than 2.5 hours of physical activity per week), having a family history of early heart disease, having a history of preeclampsia during pregnancy, unhealthy eating, and being 55 or older.
Obviously, if you have more than one of these risk factors – the risk increases for getting heart disease.
My advice #FromTheHeart is to take this seriously. A fellow blogger acquaintance of mine died at 42, leaving 2 children and a husband, from a heart attack. This was a tragedy and while we will never know if it was completely preventable, she was unaware she had heart disease.
Eighty percent of women ages 40-60 have one or more risks for heart disease and I encourage you to go to The Heart Truth to quickly research your own risks.
Everything we talk about here on Snack Girl, - eating healthy, exercise, losing weight - can help you avoid this disease as long as you implement some changes.
I have pushed for us women to acknowledge that our motivation for healthy changes should be less about how we look and more about our health. Don't you want to meet your grandchildren or hike the Appalachian trail before you die?
Talk to your friends about heart disease as you take a walk with them instead of going out to lunch at Applebee's. Share a healthy meal and show your love of kale (you know you love it)! Encourage a coworker to attend a Zumba class after work.
We can work together to give the gift of heart health this February. I think it is MUCH better than a Valentine.
Sponsored by