Hillshire® Snacking Social Platters make the Holidays a Breeze
December 12, 2018
This is a sponsored conversation written by me on behalf of Tyson Foods, Inc. The opinions and text are all mine.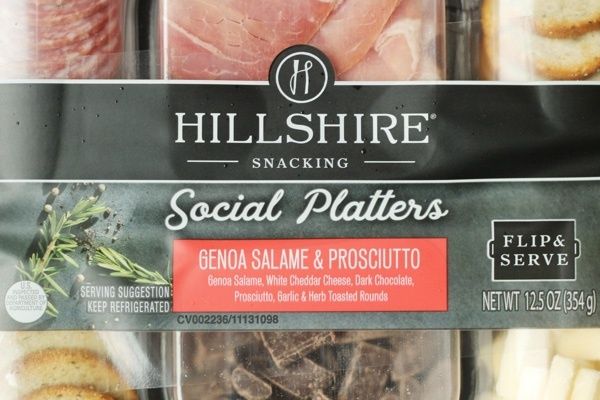 The NEW Hillshire® Snacking Social Platters are the perfect solution to a holiday problem.
Which holiday problem? The problem of too much to do and too many parties to host! If you have to choose between wrapping gifts and slicing cheese, which are you going to choose?
Hillshire Snacking Social Platters solve your conundrum because they have done all the work for you. The platters have everything you need for pre-dinner snacking. All you have to do is buy it and remember to serve it (or bring it with you to a holiday party).
First of all, it comes in two varieties: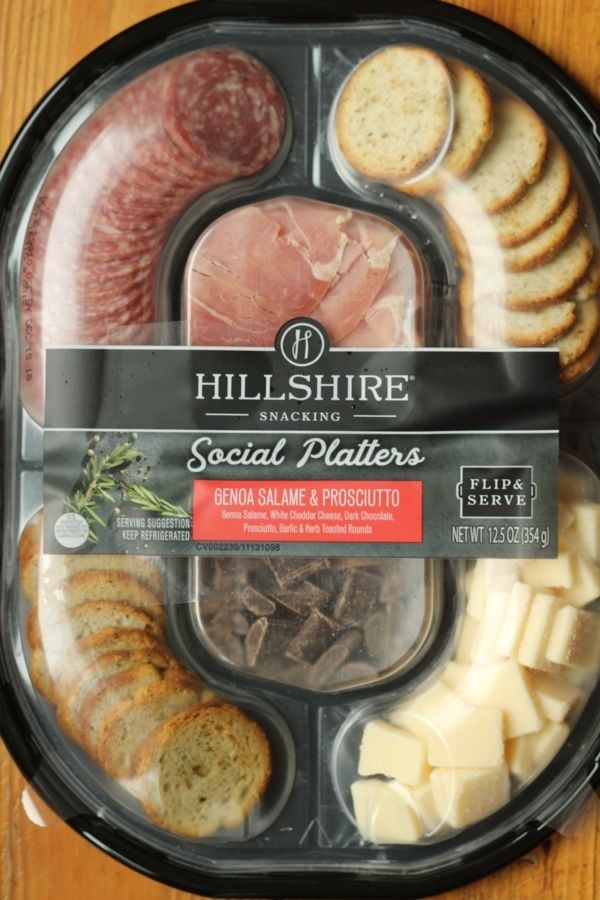 First, the Genoa Salame & Prosciutto tray which includes (you guessed it) genoa salame, proscuitto, white cheddar cheese, dark chocolate and herb toasted rounds.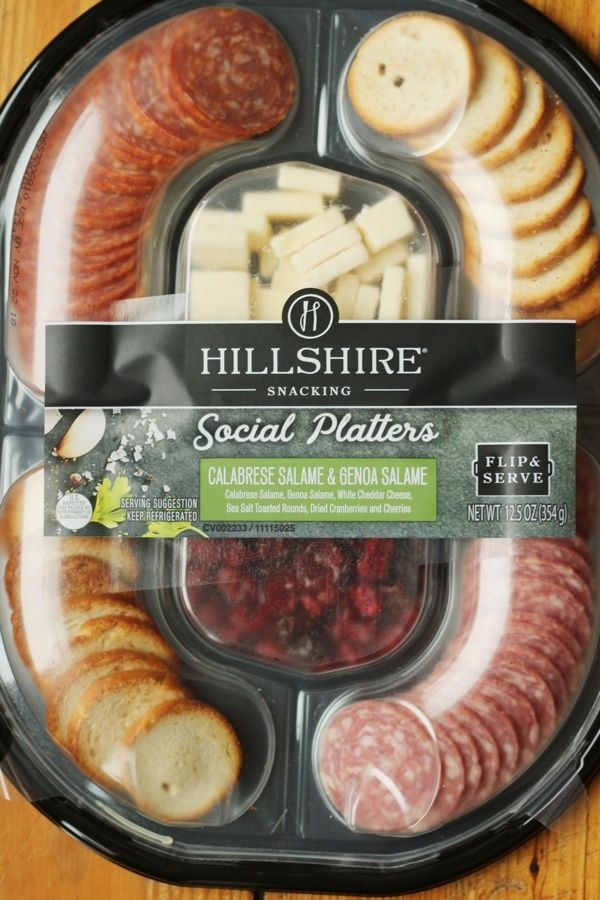 They also have the Calabrese Salame & Genoa Salame variety which includes calabrese alame, genoa salame, white cheddar cheese, sea salt toasted rounds, dried cranberries and dried cherries. Calabrese salame has paprika and a bit more kick than Genoa Salame.
They are both delicious and have five ingredients that come on their own easy-to-serve platter..
This of course, should be obvious but I have been known to use my own plate with these types of products. Now, you don't have to remember to bring home your favorite plate from Aunt Sue's holiday celebration because you didn't bring it! Talk about less stress. As you can see, the platter is part of the packaging.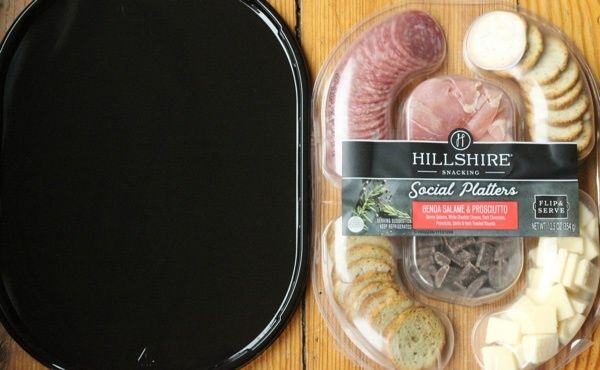 This is a snacking platter that you "flip and serve". You remove the platter from the package, peel off the film seal, replace the black platter (holding tight), then flip it over. Next, you remove the lid and serve it. I served mine with a little rosemary garnish and a fork to pick up the Prosciutto. You could also serve it with toothpicks.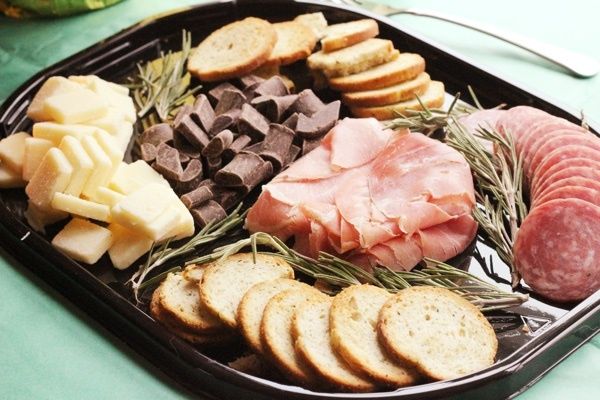 I found these platters at my local Stop & Shop in the refrigerated deli section of the store next to the party platters.
These are much more unique than other trays that just come with square cheese and grapes. The flavor combinations (both sweet and savory) are chef curated and the ingredients are high quality.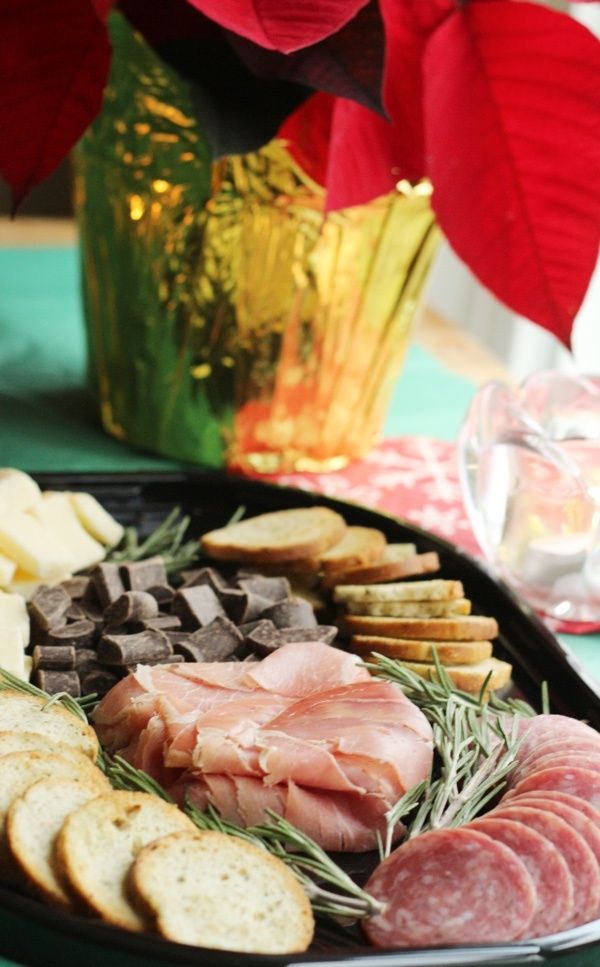 The key to a great holiday party is food and a relaxed crowd. You don't need to sweat all the details to create a warm atmosphere.
Of course, you still probably need to supply some sparkling apple cider or wine to go with your platter. I drink a lot of prosecco during the holidays because it goes so well with cheese and salty meats.