The Winner of the H. K. Anderson Pretzels
The winner of the H. K. Anderson pretzels is (via random selection) Felicity!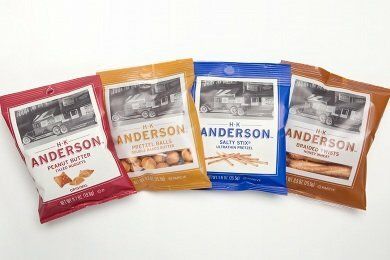 She commented:
My favorite crunchy healthy snack is carrots with almond butter.
Okay, Felicity, that sounds delicious!
Felicity is not only a healthy snacker but an artist - check out her website here: Felicity Lingle
Thanks, everyone, for all the great crunchy snack ideas!