Gifts for Healthy Cooks
Do you have a family member or friend that is getting on the healthy train? Well, it is super easy to give them a practical gift to support them on the ride.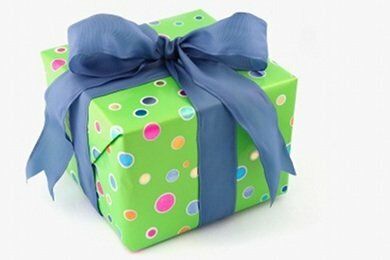 Most of these gifts are under $10 and your pals will love them. If you enjoy the feel of a spoon or a peeler in your hand, you are going to look forward to cooking much more. These tools are useful but not NECESSARY for healthy cooking. Call these fun to have - hey, its the holidays!
Before I dive in, I do receive a small percentage of sales from links to Amazon.com. I am using Amazon primarily to show you the type of gadget, utensil, or tool that I like. You can find these items in your local cooking store as they are common.
---
I can't tell you how much a nice set of measuring spoons can is wonderful to have. I use these constantly and these actually fit into spice containers (how smart – no?)
$29.97 $11.97 Buy on Amazon.com
As an Amazon Associate, I earn from qualifying purchases.
---
If you get tired of cutting parchment paper to fit your baking pans, these silicon mats are amazing. You don't have to spray them with anything and your cookies or pizza pops right off. They don't hold flavors either.
$15.19 ($7.60 / Count) Buy on Amazon.com
---
These are pricey for measuring cups – but it is worth it. I have gone through plastic, cheaper metal, and all sorts of pain suffering with crappy measuring cups. A friend of mine, who is a cookbook author, has these and I put them on my list. Santa?
I bought a citrus reamer after I watched Martha Stewart use one on her show. You get so much more juice out of your lemon when you use a tool like this.
I didn't have a kitchen scale for the LONGEST time and then I started working on this website. Now, my recipes have to be accurate (can't say stuff like "a few potatoes" because that isn't specific enough). BUT, I have found that I use it all the time for my own cooking and I monitor my portions of meat with it.
Speaking of meat, if you like to roast it or toss it on the grill a meat thermometer is a wonderful tool. Those plastic pop-up things that they put into turkeys can fail you (yes, it happened to me – DRY turkey). Buy one of these and NEVER worry again about you meat being cooked to the correct temperature.
Finally, how about a healthy cookbook? Yep, you are sick of hearing it (I am sure) but this book is supportive, friendly, and filled with great recipes. Also, it is an excellent bargain as I put years of my life into writing it – and you get it for less than $14.
What gifts do you give the healthy eaters in your life?