Homemade Caesar Salad Dressing: No Mayo
My homemade Caesar salad dressing with no mayo was created out of necessity. (I was out of mayo).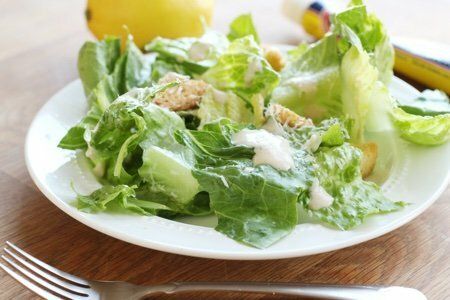 But, it turns out to be much lighter and still delicious without mayo or egg yolks! I also make a salad dressing all the time without mayo - check out DIY Salad Dressing.
My favorite salad that I will order out is Caesar salad. It is one of those salads that works with grilled chicken because of the saltiness of the dressing.
Usually, when you order an average Caesar you are consuming many calories (for a salad) which is not a problem unless you are replacing a burger with this salad and think you are being virtuous.
This salad does not have a halo. Until now.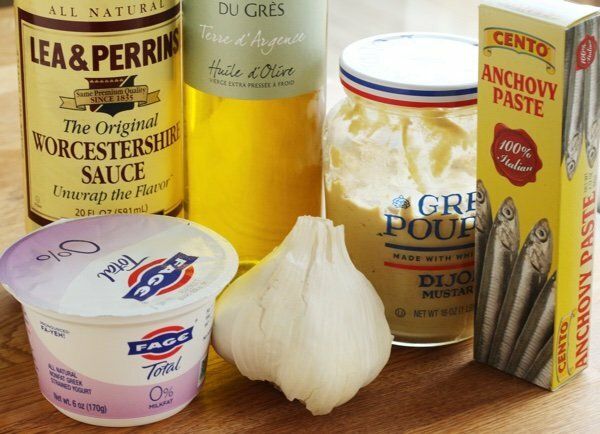 The magic of this dressing is anchovy paste:

I found this box next to the anchovies and above the tuna in your supermarket. Buy yourself a tube and you will have the key ingredient in making this lighter dressing truly taste like Caesar. I believe it cost me about $3.50 and will work for many, many salads.
You can also add anchovy paste to your homemade pasta sauce such as How to Make Homemade Marinara Sauce in 20 Minutes for a depth of flavor without any added fishiness. Add a teaspoon instead of salt and see how it pops!
I know that Romaine lettuce was contaminated before Christmas with E. Coli but it is now considered okay to eat. They tossed out all the lettuce and hopefully we won't have another problem. I buy whole Romaine hearts, chop them up roughly, and wash and rinse them in my salad spinner.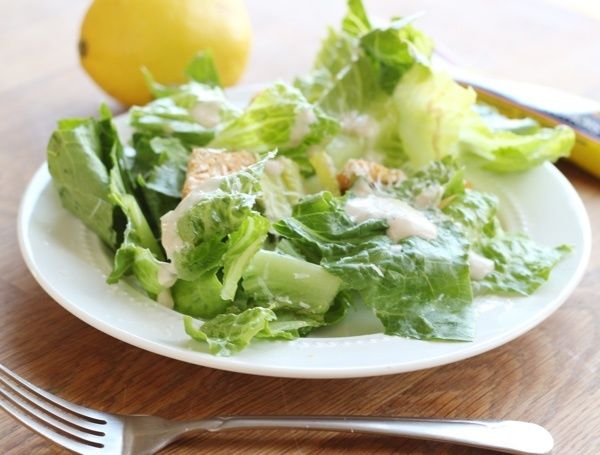 What makes this dressing work is using Greek yogurt instead of mayonnaise for the creaminess. I did add 1 tablespoon of olive oil so that it wouldn't taste too flat without any fat. It works!
Have you made homemade Caesar dressing without mayo? What do you put in it?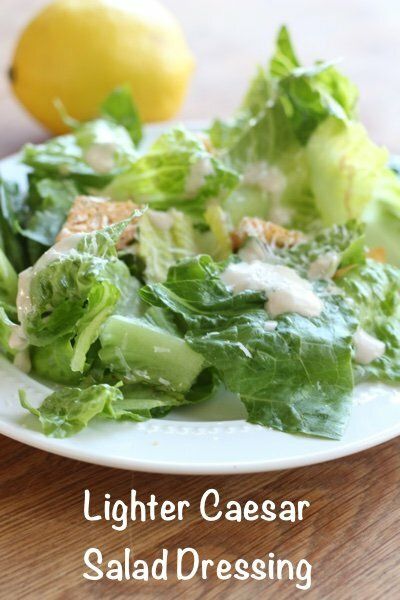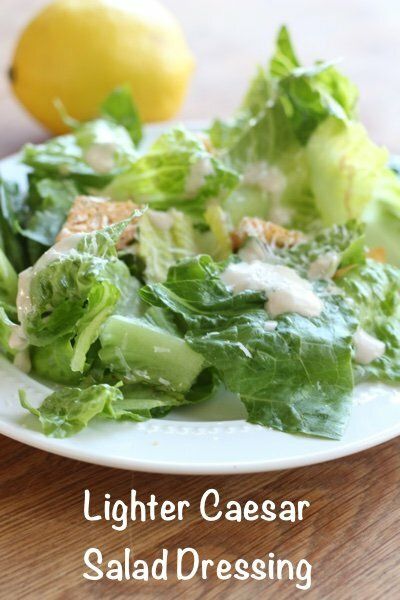 Lighter Caesar Salad Dressing
Makes ½ cup
Ingredients
1/3 cup plain Greek fat-free yogurt
2 tablespoons fresh lemon juice
1 garlic clove, minced
1 tablespoon olive oil
2 teaspoons Worcestershire sauce
1 teaspoon anchovy paste
1 teaspoon Dijon mustard
½ teaspoon ground black pepper
Instructions
Whisk yogurt, lemon juice, garlic, olive oil, Worcestershire sauce, anchovy paste, mustard, and black pepper in a medium bowl. Use immediately or store for later use in the refrigerator.
Nutrition Facts
One tablespoon is 26 calories, 2.7 g fat, 0.0 g saturated fat, 1.0 g carbohydrates, 0.8 g sugar, 1.3 g protein, 4.0 g fiber, 65 mg sodium, 2 Green, 1 Blue, 1 Purple Smart Point
Points values are calculated by Snack Girl and are provided for information only. See all Snack Girl Recipes
Other posts you might like:
---

It is time to talk about a very dull subject, salad. Ho hum....
---

Last week, I posted about grilling Romaine lettuce and a bunch of you asked for recipes for making your own salad dressing.
---
---
Get Free Email Updates! Yes please!
---