Make Your Own Peanut Butter With or Without Chocolate
The photo above and peanut butter are not exactly the same things. I got a wee bit carried away with peanut butter making.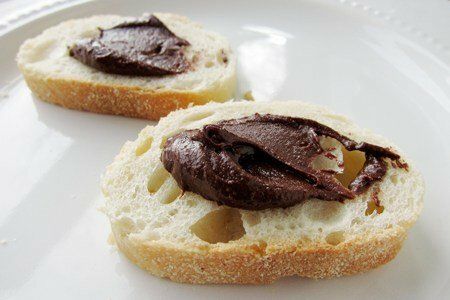 A bunch of people had complained to me about not being able to find natural peanut butter in a store near them. By natural, I mean an ingredients list that reads:
roasted peanuts
Most of us can find simply ground roasted peanuts in jars on our supermarket shelves. Some people in rural areas are having a tough time finding it.
My idea was to teach everyone how to make their own peanut butter so they could avoid added sugars and oils. Turns out making your own peanut butter is AMAZINGLY simple. I bought 1 pound of unsalted roasted peanuts and using my chopping blade in my food processor for about five minutes had peanut butter.
My only tip here is to wait until your food processor grinds it into the smoothest form it can. You will be surprised at how small it can get the peanut chunks - voila! peanut butter!
Store it in a jar for a week and you never have to worry about peanut butter with additives again.
But, I was bored (and a bit premenstrual) so I thought, "Hey, what would happen if I added cocoa powder to this?" There is a reason you get a coupon for Hershey's kisses when you buy tampons.
After about an hour of playing with it, I ended up with a treat. I was aiming for the perfect, healthy chocolate peanut butter but that bar is very high. What I found is that this stuff is seriously yummy.
You can get some small jars and give this away as a holiday gift (but it must be kept refrigerated). It is a lot like the Peanut Butter and Co. "Dark Chocolate Dreams" or a peanut version of Nutella.
Do you ever lose it and start adding chocolate to everything? Have you made your own peanut butter?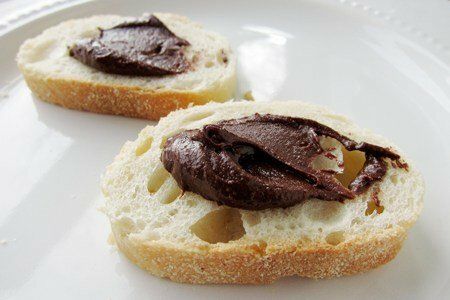 Homemade Chocolate Peanut Butter Recipe
(makes 3/4 cup)
Ingredients
1 cup roasted peanuts (unsalted)
½ cup dark cocoa powder
½ cup confectioner's sugar
1 teaspoon vanilla
pinch of salt
Instructions
Blend roasted peanuts in food processor until smooth. Add the rest of the ingredients and blend until smooth. Taste and adjust to make as yummy as possible.
Nutrition Facts
For one tablespoons = 98 calories, 6.5 g fat, 1.1 g saturated fat, 9.8 g carbohydrates, 5.4 g sugar, 3.8 g protein, 2.1 g fiber, 15 mg sodium, 3 Points+
Points values are calculated by Snack Girl and are provided for information only. See all Snack Girl Recipes
$129.95 $99.99 Buy on Amazon.com
As an Amazon Associate, I earn from qualifying purchases.
---
Other posts you might like:
---

Peanut butter is a great addition to a healthy snack. Spreading it on apples or crackers is an excellent way to add fat and protein (and taste!) to a dull food....
---

Snack Girl features peanut butter A LOT. I happen to love the stuff and I use it almost every day....
---
---
Get Free Email Updates! Yes please!
---