How Are You Coping?
I wish I could talk to each of you and ask you how you are doing. I run this sunny corner of the internet but I know we are in a storm.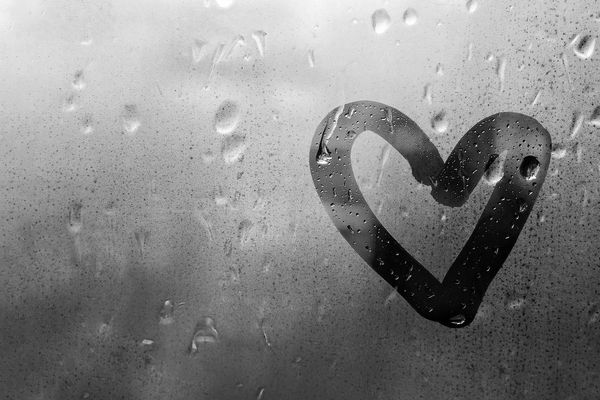 To be frank, I am finding that it is increasingly difficult for me to be sunny or feel useful. Yes, I am here sharing zucchini recipes but given the crisis - my work feels a little silly.
It is normal to feel sad, stressed, confused, scared or angry during a global pandemic - duh. The question is how much of these emotions can one handle without descending into mental illness.
My answer is about 4 1/2 months. It took me about 135 days before I became overwhelmed by negative emotions.
I held off depression, a mental illness that I have had before, with coping mechanisms but then it got me. I feel listless, unmotivated, tense, and deeply sad - it is becoming impossible to shake.
I know I am not alone - more than 50% of Americans will be diagnosed with a mental illness or disorder at some point in their lifetime.
I wonder about all of you. Are some of you (like me) starting to feel yourself crack from the collective pain we are in? I don't think there is anything to be ashamed about and of course this crisis is tough for everyone - but we can share.
Talking to people you trust can help.
I am now talking to you, my dear reader. I know I must maintain a healthy lifestyle but I bought donuts, ice cream, and potato chips at the store yesterday. They all looked like they needed to go into my cart.
I know that sleep is important - but I stayed up binge watching TV until 12:00 AM last night.
Yesterday, I made it to the gym for socially distanced weight training and I shared my feelings with a good friend (some positive steps).
But, I know I need to get help because I am feeling so low (and I bought junk food :).
I will begin anti-depressants ASAP but I wonder about therapy. What can I say but the obvious? My grief over the deaths and the pandemic spread is real. My worry about my kids' education and my immune compromised neighbor is real. etc etc etc
I do have some skills that I can employ to manage my emotions. Mainly, I try to stay in the moment and try to be grateful. I will work on sleep, healthy eating, exercise, and reaching out to friends and family.
I want to offer the comment section below as a place for you to share how you are doing. Maybe it will help to write it down and share it with all of us. Worth a try?
In addition, I want to share this page on Coping with Stress from the CDC. One article is entitled "Pandemics can be stressful" - you think? There are some good resources on the page.
How are you doing? Please share.