How To Dress Well If You are Curvy
Have you noticed that the models don't look like you? I'm pretty sure I have never looked like a model because they tend to be very thin.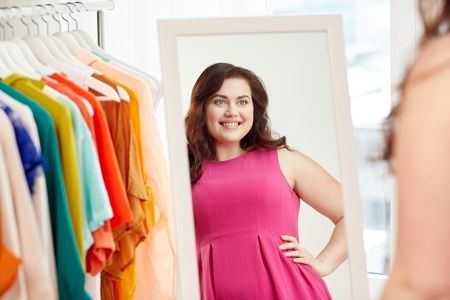 I get why fashion designers want a set type of person to design their clothes for. It is EASIER! If you have the same size woman every time you make a dress - you know how to make her look stunning.
Then there are the people that don't fit those specs. How do you dress if you are not a perfect size 2?
First, I want to share that I know someone who is a size ZERO and she does not look good in everything she tries on.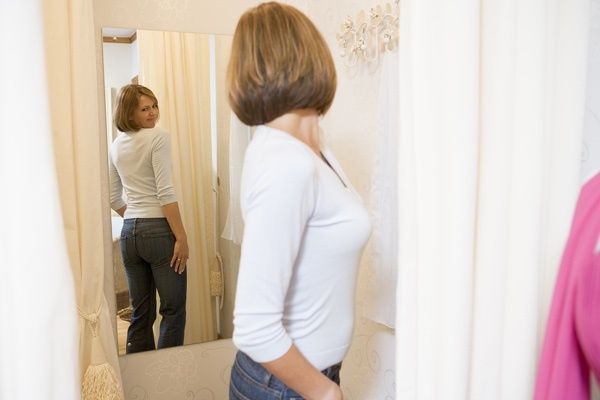 I would think everything would look perfect on her but even she has trouble with waist size, pant length, and baggy sweaters. Finding clothes that make you look good is hard at any size.
I don't actually have one set answer to this conundrum except for that you must accept is that you have the body you have. Spanx can only do so much and even then - I'm not sure they are a good thing.
When you look in the mirror look up! Stop staring at your butt, thighs, stomach, arm flab, etc. and look into your eyes. You are not perfect but you probably look a hell of a lot better than YOU think you do.
Here are a bunch of ideas that range from cheap to expensive on how to dress your curvy body.
GoodWill or the any thrift store near by will have all sorts of "interesting" clothes. I love GoodWill because I can always find something and I will take it home and discuss with family/friends whether I look good in it. If it looks horrible - I give it back! Reuse, recycle, and support a non-profit. How can you go wrong?
Target - I wrote an entire piece on the Target mannequins and their shape.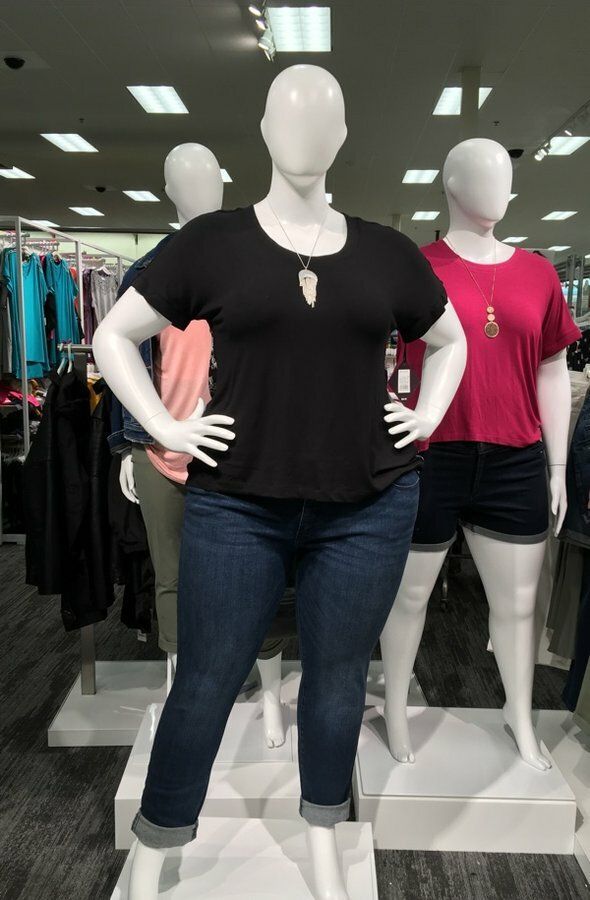 Somehow, Target got the message that we aren't all the same type! I have not tried on these clothes but I am guessing they would fit. Go every season and see what works. It is funny, every once in a while I find myself complimenting a friend on her look and then I find out she bought it at Target. They have some cute stuff.
Stitch Fix - Stitch Fix is an online service where a stylist sends you clothes and you decide if you want to buy them. I have to admit that I have never tried it because I am the most boring dresser in the world but this is a really good review: Stitch Fix Review. The blogger is a curvy woman and she shoots photos of herself in all the outfits.
You pay a $20 styling fee and a stylist sends you a box of clothes. You can buy things that you like and the $20 goes toward the purchase of anything in the box.
This seems like a low cost way to get some help in looking good. You do have to work a bit to share your favorite types of clothes to help the stylist find good stuff for. Also, you don't have to go shopping!! Someone else does it for you. How cool is that?
Rent The Runway is a service that has clothes for larger sizes and YOU DON'T HAVE TO BUY THEM. You can rent all the outfits you want for about $170 per month and then send them back. No cleaning, no fixing the buttons, and if it is hideous - don't wear it.
I rented a dress for $60 (including shipping) and it was a smash. Would I have worn it again? I'm not sure but it wouldn't have cost $60.
What I really love is the photos of all the different people trying on the clothes. Even if you can't afford RTR, go to the site Rent the Runway and check out how different body types look in different outfits. You may be able to figure out what would look best on you by looking at the photos!
This is all I've got right now other than "keep on shopping" and "don't buy anything that you don't love because it is on sale".
How do you find clothes that work for you? Please share. I am sure we could all use your suggestions!