How to Make A Starbucks Iced Mocha
How do you make a Starbucks iced mocha? It is actually really easy. I'm not sure why we spend $5 on this!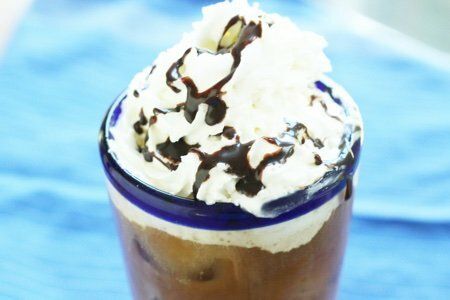 Right now, we all want to escape the heat and an iced drink (with chocolate!) is a good way to go. I am a fan of the iced mocha and have ordered many myself BUT I don't want to spend the money on it or the calories.
A Starbucks grande iced caffe mocha with 2% milk has 350 calories. Ouch.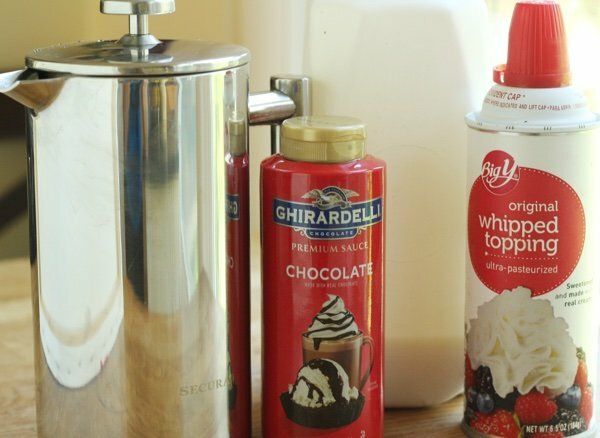 Mine has 114 calories and I kept the whipped cream (that only adds about 15 calories). I have found that a better chocolate syrup is the way to go with a mocha. I found this Ghiradelli version at Walmart and it is tasty!
I also hear that there is a Torani mocha sauce out there – and if you can find it – you can't really beat an Italian version of a mocha sauce.
I have made other iced mochas and used Mason jars for storage.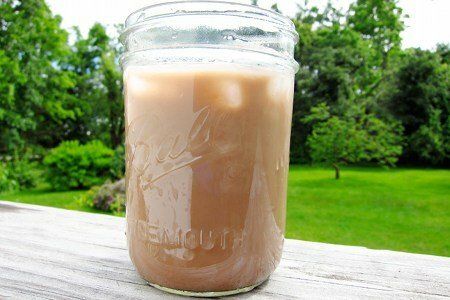 Check out this post: how to make an iced mocha at home – if you are interested in making a bunch and having them ready to go when you crave a Starbucks run.
Do you really have time to stop into Starbucks? NO! You are busy and are ready for such a moment with some cold coffee that you either cold brewed, bought, or made earlier and stored in the fridge.
My concept here was to add some whipped cream to the top because it is actually pretty light and not mix the sauce into the drink. The chocolate sauce is great on top of the cream. You get to taste more chocolate this way.
You can add the whipped cream and the chocolate sauce to the Mason jar version to dress it up.
I think this is a great grown-up substitute for ice cream on a hot summer's day. This is my pick me up at about 3 PM as I melt into a puddle.
What do you drink to cool off?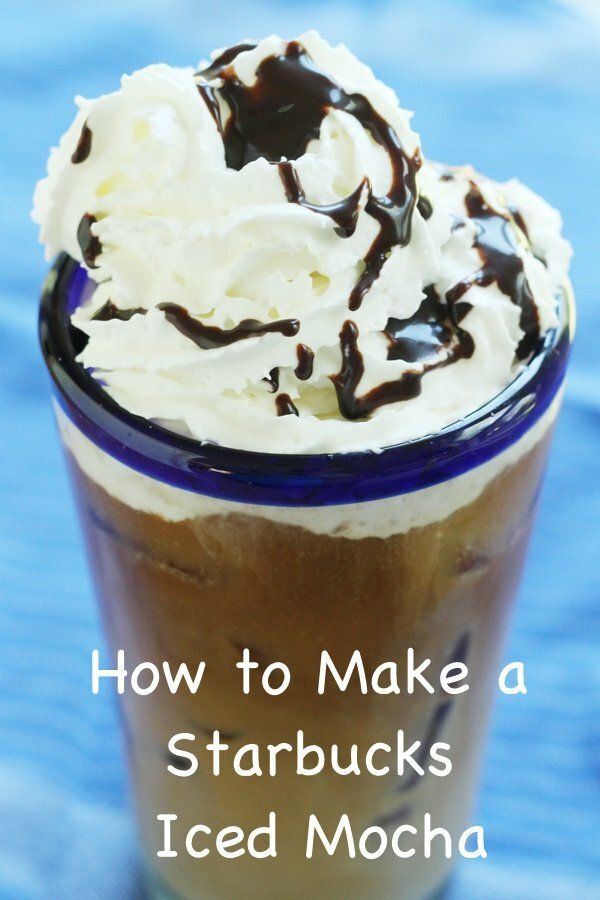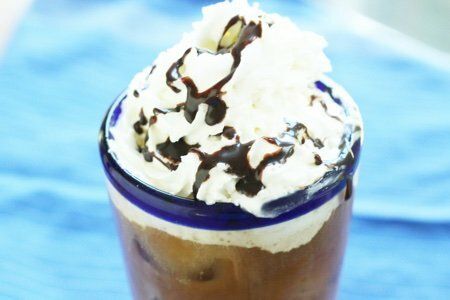 Starbucks Iced Mocha Recipe
(makes one)
Ingredients
1 tray of ice cubes
1/2 cup cold coffee (of your choice)
1/2 cup skim milk or unsweetened almond milk
1 tablespoon pressurized whipped cream
1 tablespoon chocolate syrup (such as Ghiradelli's)

Instructions
Add ice cubes to a large glass. Mix coffee, milk, and syrup in glass. Add whipped cream and drizzle on the chocolate sauce and enjoy!
Nutrition Facts
For one drink with skim milk = 114 calories, 1.6 g fat, 19 g carbohydrates, 15.8 g sugar, 4.7 g protein, 0 g fiber, 89 mg sodium, 5 Freestyle SmartPts
Points values are calculated by Snack Girl and are provided for information only. See all Snack Girl Recipes
---
Other posts you might like:
---

It is super easy to make an iced mocha at home. In fact, this iced mocha recipe couldn't be easier.....
---
---
Get Free Email Updates! Yes please!
---