How to Make Butternut Squash Noodles
Ever since I got my spiral vegetable slicer I have been wondering how to make butternut squash noodles.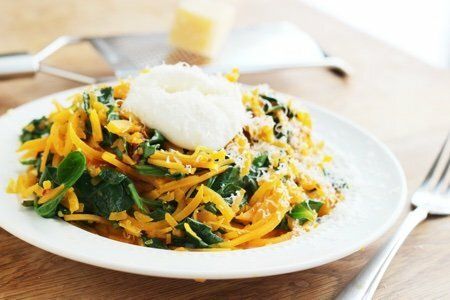 Butternut squash is such a funny shape and I wasn't sure how it would work. When I learned How to Make Zoodles, the zucchini was easy to turn into noodles but butternut squash is an entirely different animal.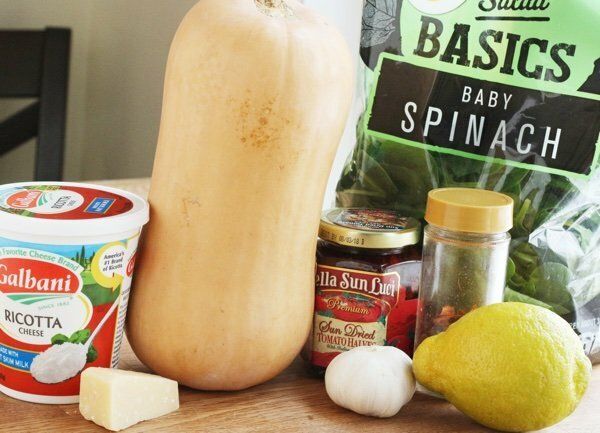 Right now, the local produce consists of butternut squash, beets, parsnips, carrots, and kale. Yum (not)! It is a challenge to keep making delicious meals if you want to stick with the food you can find at the farmer's market.
Honestly, I don't stick with the food at the winter farmer's market because I would miss fresh lettuce, avocadoes, and tomatoes way too much. I am a fan of all the produce that rolls in from around the world when my neighborhood is turned into a snowy field.
I am always looking for the best way to prepare butternut squash.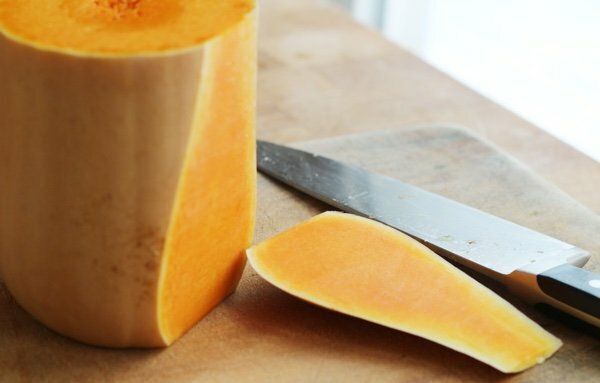 This wasn't that hard. First, you have to make a TUBE of butternut squash so it will be easy to spiralize. I cut off the bulbous end and then peeled the long end with a knife – simply slicing down the sides – fast!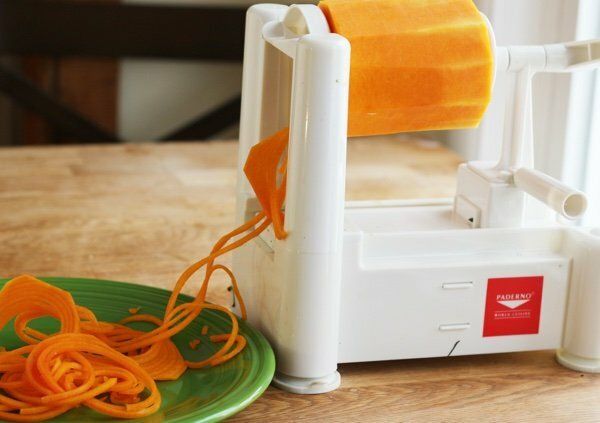 Then, I attached it to my vegetable spiral slicer and turned. Yes, it was harder than zucchini, but it worked with some elbow grease.
The noodles were fantastic and I love the pairing of ricotta and spinach.
This recipe is off the charts healthy with 40% of your daily value of potassium, 576% of your daily value of vitamin A, and 20% of your daily value of iron in one serving.
Just eat it!
I am very curious what others have found to work with the vegetable spiral slicer. What do use it for?
Have you tried butternut squash noodles? What did you think?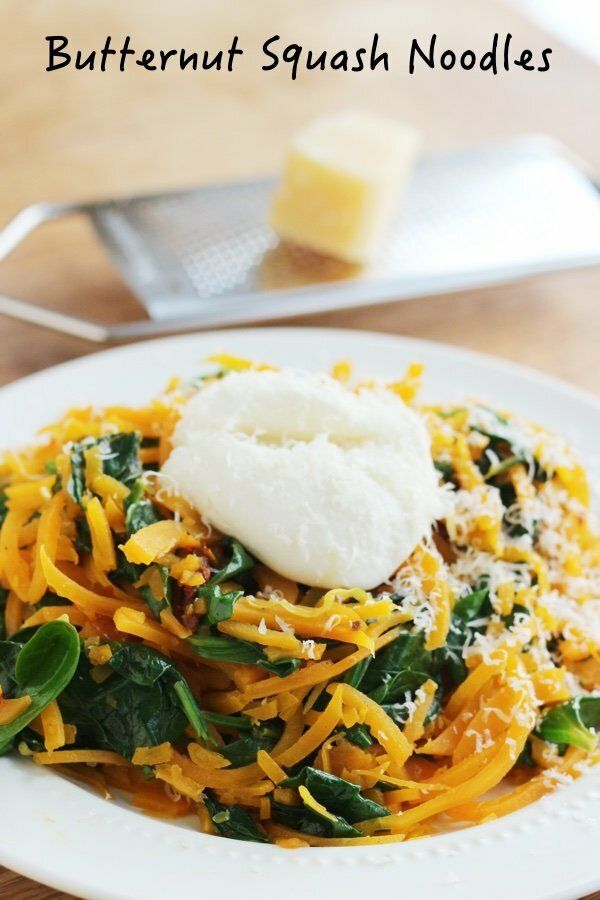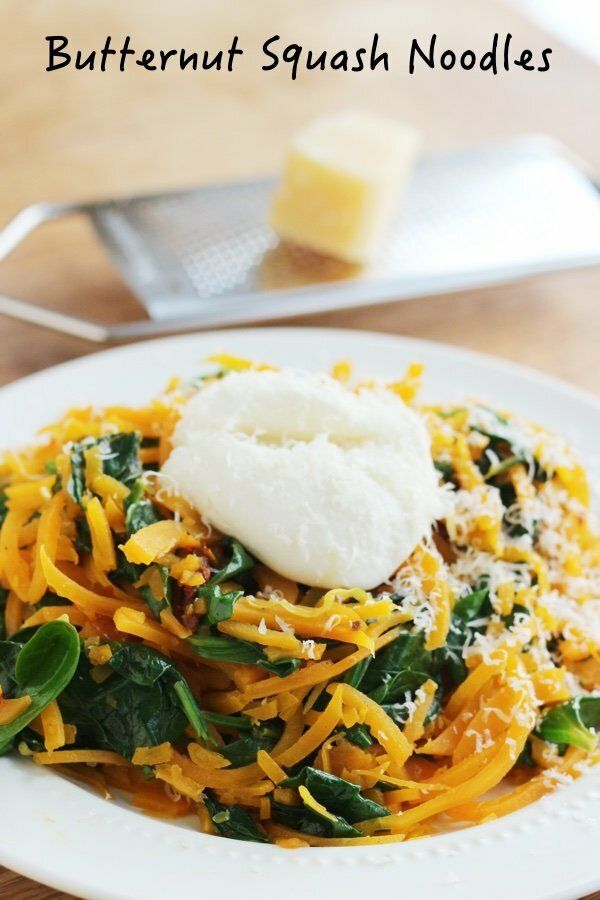 Butternut Squash Noodles with Spinach and Ricotta Recipe
Makes 4 servings
Ingredients
1 medium butternut squash
1 tablespoon olive oil
2 garlic cloves, minced
¼ teaspoon hot pepper flakes
4 sun-dried tomatoes, thinly sliced (packed in oil or in dry package)
½ lemon, zest and juice
1 8-ounce package fresh baby spinach leaves
½ cup part-skim ricotta cheese
grated parmesan cheese (optional)
Instructions
Slice off the bulbous end of the butternut squash and reserve for another use. Peel tube end and make spiral noodles. You should have about 1 ½ pounds of noodles. Heat olive oil in large pot to medium high and add garlic and hot pepper flakes. Stir for 1 minutes and butternut squash noodles. Cook, covered, for 2 to 3 minutes until the butternut noodles have softened to your liking. Ad the sun-dried tomatoes, lemon zest and juice, spinach and toss until spinach wilts. Adjust with salt and pepper.
Serve immediately with a dollop of ricotta cheese. Add grated parmesan if desired.
Nutrition Facts
For ¼ of recipe = 205 calories, 6.6 g fat, 2.1 g saturated fat, 33.5 g carbohydrates, 8.2 g sugar, 8.4 g protein, 7.0 g fiber, 100 mg sodium, 7 Green, 7 Purple, 7 Blue SmartPts
Points values are calculated by Snack Girl and are provided for information only. See all Snack Girl Recipes
---
$74.99 Buy on Amazon.com
As an Amazon Associate, I earn from qualifying purchases.
---
---
Get Free Email Updates! Yes please!
---