How to Make Homemade Marinara Sauce in 20 Minutes
Do you know how to make homemade marinara sauce in 20 minutes? It is pretty easy but it does involve mincing garlic.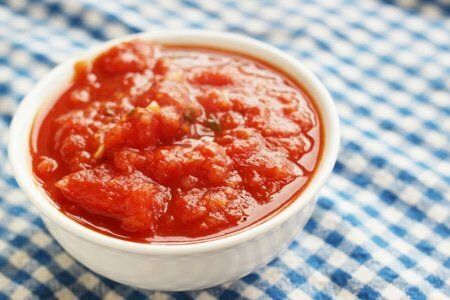 I have written about purchasing jarred tomato sauce – low sugar tomato sauce and best and worst pasta sauce. Honestly, if you can make your own you are going to be able to cut the sugar to almost nothing and have a fresher and more delicious product.
This is a great addition to your "no sugar added" recipes that are far better than anything you can buy. All the sugar in this recipe is due to the tomatoes. You can freeze this, serve it on eggs, mix it in your coffee - whatever!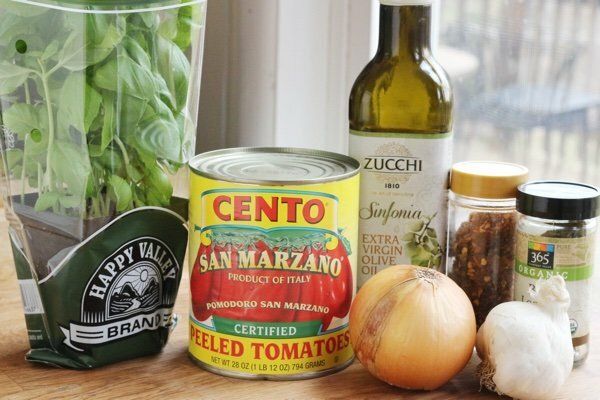 There are two important ingredients for this recipe that make it work. The first is San Marzano tomatoes. I know that these retail for $3 or more per can but they are so much better than regular canned tomatoes. Something about the soil of Mt. Vesuvius makes them taste very rich.
I found these at Costco but they are usually at the bottom of the shelf in the grocery store. Give them a try and tell me if you think they are worth it.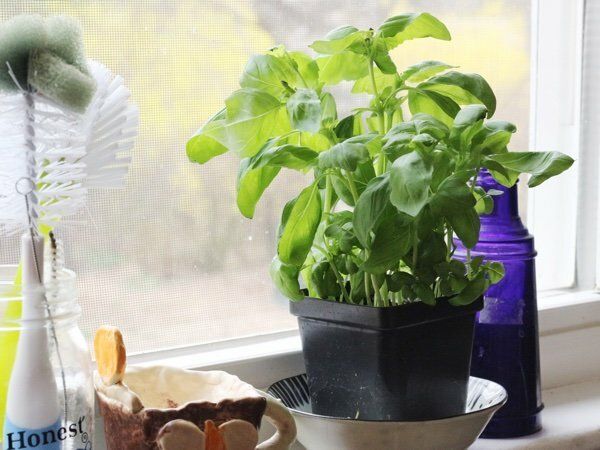 The other key ingredient is fresh basil. This time of year, I can buy a plant in the produce section of my store for $1.79. I keep this plant on my windowsill where I don't forget to water it and add basil to all sorts of recipes throughout the summer until the plant dies. This is a very affordable way to use a great flavoring agent.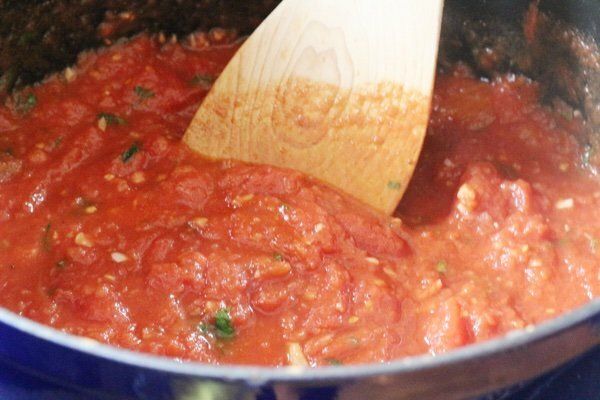 This recipe asks you to grate an onion which can be painful (as I found out). Go ahead and break out your food processor so the people in your family won't wonder if you watched Titanic again. Use the food processor to mince the garlic and you have a win-win.
You can't really miss with this sauce. It will make your life easy. Trust me!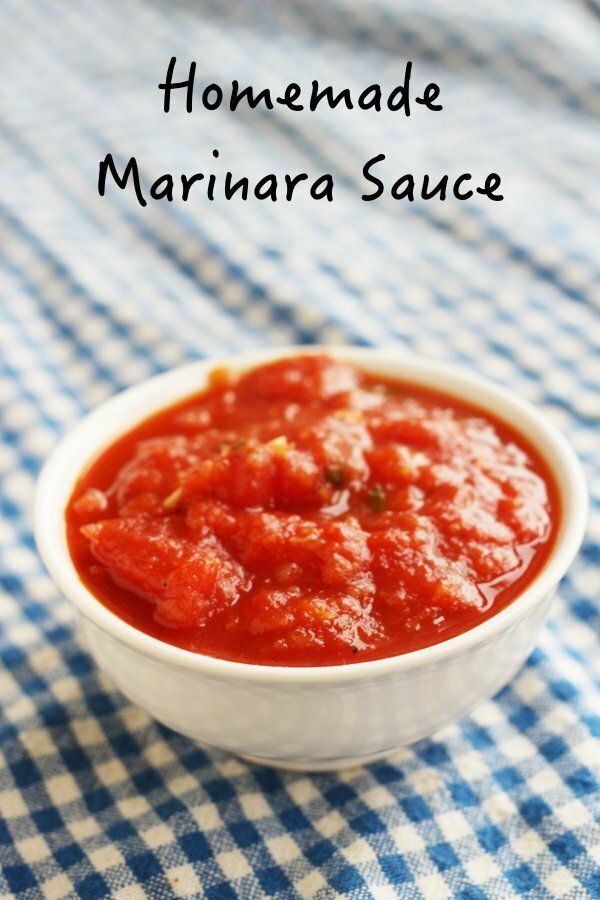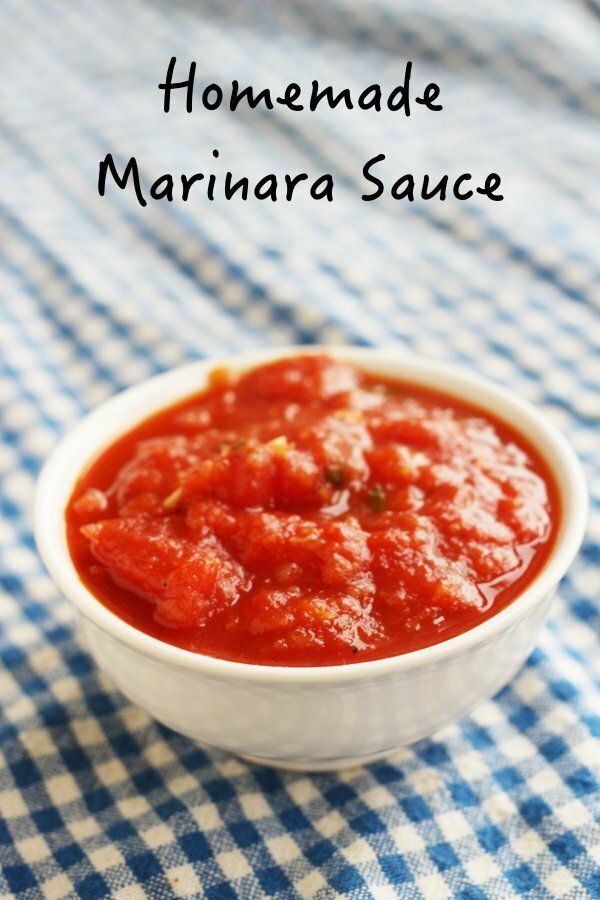 Homemade Marinara Sauce Recipe

Makes 4 cups

Ingredients
1 tablespoon extra virgin olive oil
1 small onion, grated
3 garlic cloves, minced
pinch crushed red pepper
1-28 ounce can San Marzano tomatoes (whole or crushed)
8 fresh basil leaves, chopped
1 bay leaf
salt and pepper to taste

Instructions
Heat olive oil to medium in a large saucepan. Add onion, garlic, and red pepper and sauté until softened about 4 minutes. Add tomatoes, basil, bay leaf, and salt and pepper. Crush the tomatoes with the back of a wooden spoon. Cover the pot and simmer on low for 15 minutes. Serve immediately.
Can be frozen and will store in the fridge for about a week.
Nutrition Facts
For one cup = 66 calories, 3.6 g fat, 0.5 g saturated fat, 7.5 g carbohydrates, 4.7 g sugar, 1.3 g protein, 2.5 g fiber, 300 mg sodium, 1 Freestyle SmartPts
Points values are calculated by Snack Girl and are provided for information only. See all Snack Girl Recipes
Other posts you might like:
---

How hard is it to find a low sugar tomato sauce? Well, I wouldn't say it is a walk in the park....
---

Have you ever tried to go down the aisle in your supermarket and there is some strange woman with her cart in the center blocking everything?...
---
---
Get Free Email Updates! Yes please!
---