How To Read a Food Label: Shortcuts
Do you know how to read a nutrition label? I know it is tricky because I spend way too much time staring at them in the grocery store.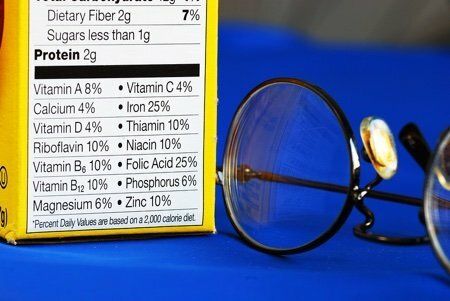 I decided to write this after I saw a big publication discuss this subject and I thought their answer was VERY confusing. The problem is that we don't have all day to assess food as we put it in our cart.
Obviously, the first way to avoid this food label problem is to buy food without the label such as fruits and vegetables. You know they are healthy so pack your cart with them. But, most of us don't buy grain, grind it, and make bread or put yogurt cultures in our slow cooker to make our own yogurt. Kudos to all the bread and yogurt makers out there!
The rest of us are stuck buying these products and wondering about their relative nutrition to the vast number of stuff on the shelves. I spend a lot of words on this site trying to help readers compare foods to teach about how important it is to pay attention to the label.
I was recently caught off guard in the cereal section of the grocery store when picking out granola with my husband. We were traveling and wanted something we could toss into plain yogurt cups to eat in our hotel (cheap, easy, and nutritious!). I picked one out with what I thought was a reasonable amount of sugar and then he pointed out the serving size.
My choice had twice as much sugar as the one he had chosen and I call myself Snack Girl.
SERVING SIZE IS ALWAYS FIRST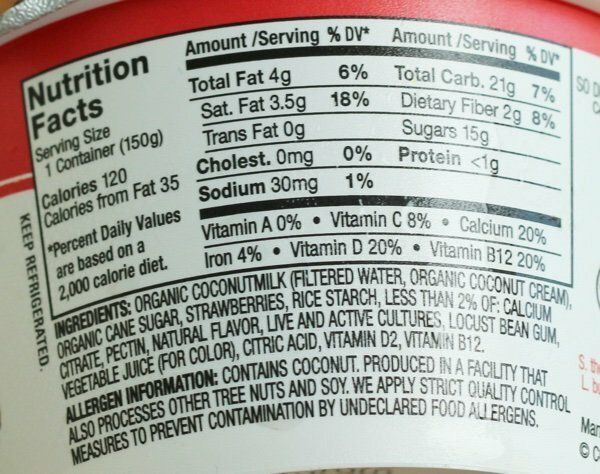 This label makes it easy because serving size is one package but so many things are not like this. Bread can be one or two slices in a serving!! The new FDA labels are supposed to make serving size about the actual serving that one would eat - but they aren't here yet and the timing of the new labels has been pushed back.
In my granola example, my choice was 1/4 cup as a serving size and my husband's package was 1/2 cup. ARGHH!!!!
SUGAR IS ALWAYS SECOND
In my scintillating articles What are added sugars? and The smoking gun is sugar, I have outlined why and what sugars are to be avoided. In the above example, the yogurt has 15 grams of sugar or 3 teaspoons. You don't need that much sugar in your yogurt.
So many foods have added sugar that we have a nation of people that are pre-diabetic. You gotta cut the sugar for your health. I know it isn't easy but more and more products have less sugar added and they are still good! The new label with have "ADDED SUGARS" broken out so it will make it easier to compare products.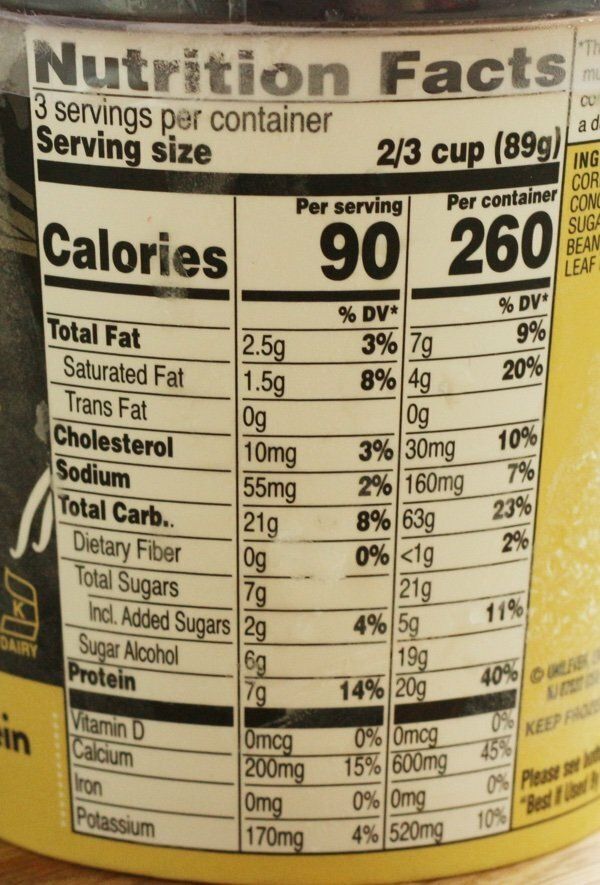 This label is PERFECT because you can see both serving size and added sugars very easily. I believe this is the new format and it is going to make my life much easier because my eyesight is going. I love how it is broken down into one serving and the entire container. So helpful!!
The added sugar break-out is so important. For example, one granola might have raisins added - which is a natural form of sugar - and seem like the sugar packed option BUT there is no added sugar (impossible to figure out right now). If you don't know how much sugar is added it is impossible to compare products with dried fruit to ones without. This kinda thing drives me nuts.
Sugar is added to bread, frozen meals, yogurt, cereal, condiments, tomato sauce, crackers, juices, canned fruit.....a bunch of food that you don't even think need sugar!!
Try to pick the products that are lowest in added sugar whenever you can. Your doctor will thank me (he/she can send me a check).
OTHER STUFF YOU MIGHT CARE ABOUT
I really think that serving size and grams of sugar are the main points to check on the label. These next tips are for people with a bit more time or are concerned about sodium because of a chance of heart disease.
Grams of fiber - When I am looking for a bread or cereal, I will check that there is more than 4 grams of fiber per serving. This usually indicates that the product is whole grain or close to whole grain.
The first ingredient - I cannot tell you how many times I find out that the photo on the front is not indicative of the make up of the food. Something with blueberries on the package will have "essence of blueberries" as the seventh ingredient. The first ingredient tells you what you are buying as it is the main ingredient by weight.
Milligrams of Sodium - If you are watching your sodium - check it out. I try to aim for less than 500 mg of sodium per serving on any item because I find foods with more to be too salty. You are supposed to have 2000 mg per day but many of us are way past that.
How do you evaluate a food label? What is the most helpful information for you?