How to Reduce Kitchen Waste
Do you know how to reduce kitchen waste? I know that I need a tutorial because I just tossed out some ugly lookin' food (and I feel bad about it).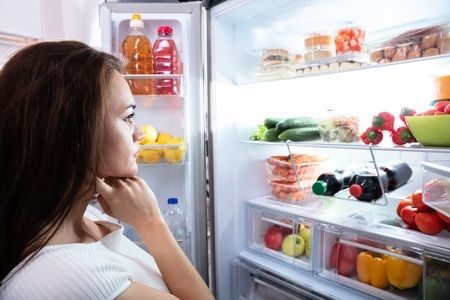 I decided to write about this subject because food waste is a big deal. Roughly one third of the food produced in the world gets lost or wasted. In industrialized countries, 40% of food waste is at the retail and consumer levels.
What does that mean for you? It probably means that you are not only wasting food but you are wasting money. I don't know anyone who enjoys wasting money.
My inspiration for changing my ways came from this book: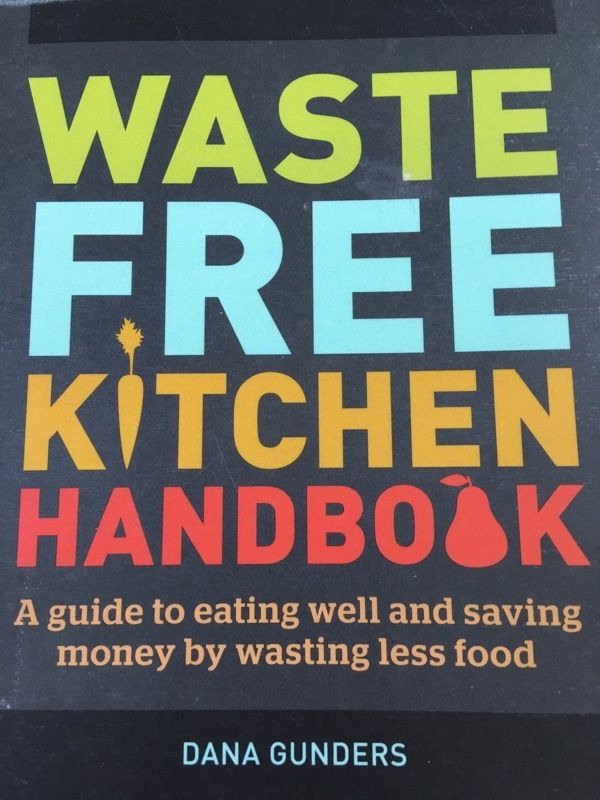 Waste Free Kitchen Handbook by Dana Gunders is a helpful book.
This is one of those books you could buy and pay for within a week! I actually borrowed mine from the library but I may buy a copy because it has a section at the back about different foods and how long they stay fresh.
The basic premise is that many of us waste food for a bunch of reasons. For example:
We buy too much.
We never felt like eating that food.
We didn't store the food properly.
Buying too much is so common!! You get to the store (I always arrive with a list) and then there is a sale (2 for 1!) and you stock up. Then you forget you have it because you never intended to buy it in the first place.
The key here is to take an inventory of what you throw out every day for two weeks so you get a handle on what you are tossing out. After your assessment, you try to do better.
As for not feeling like eating that food - many of us healthy eaters have this problem. We are aspirational in our buying. YES! I will eat four pounds of broccoli!! Then, we can't look at the broccoli and it melts in our fridge.
You have to be realistic about your actual desire for vegetables but if you go too far - Dana suggests that you blanch the broccoli and freeze it for the future. Smart!
She also talks about the best way to store your food in your fridge and freezer.
For example, this is not the best way to store food in your freezer for many, many reasons: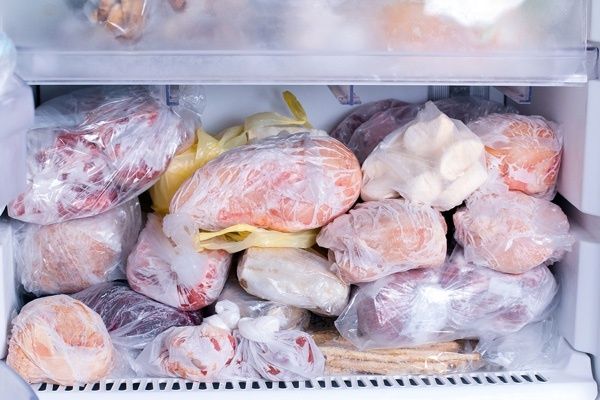 Believe it or not, you should have some space for air to circulate around the packages of food and you should label it so you know what it is! Stackable square containers are better than bags for freezer storage.
There is also a great section in the book about what is still okay to eat. It turns out most expiration dates have nothing to do with whether the food is still good!! How nuts is that?
Of course, it is not a good idea to eat this orange.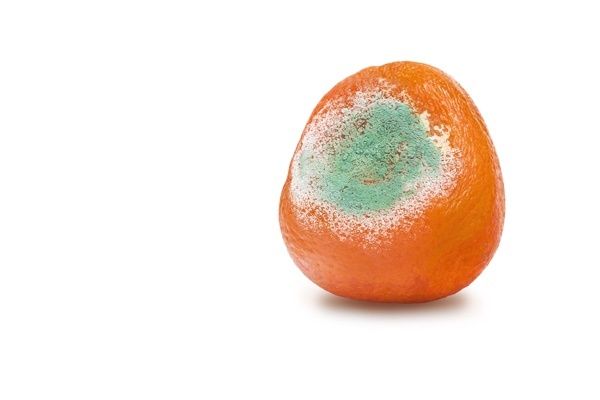 Mold is considered potentially dangerous unless it is used to make cheese (and don't ask me why that is). We have all had to toss out food with blue stuff growing on it. Don't worry - you can do better next time.
Have you thought about food waste? How do you combat it?
$27.10 Buy on Amazon.com
As an Amazon Associate I earn from qualifying purchases.
---