How to Roast Brussels Sprouts on the Stalk
Do you know how to roast Brussels sprouts on the stalk? I have always cut them off to cook them but it turns out that it isn't necessary or even a good idea.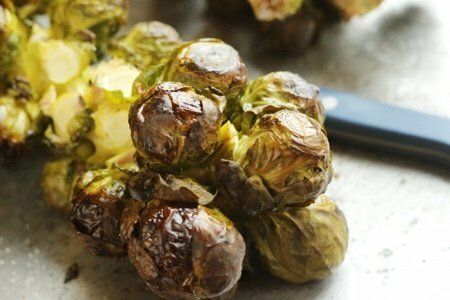 I saw this stalk at Trader Joe's and at my local grocery store so I am hoping that the entire country has access to this crazy thing. This cost me $6 which I think is a deal.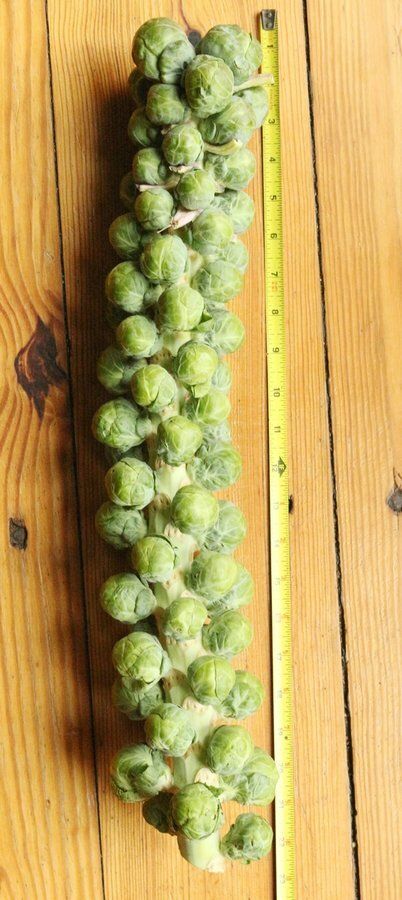 Yes, that is right. This stalk is almost 2 feet long! Jack and the Bean Stalk long! You pick up the stalk and put it in your cart – no bag required. I couldn't fit it in my fridge so it hung out on my counter.
I decided to see if it could make it to my Thanksgiving or Christmas sides Hall of Fame which includes simple glazed carrots and balsamic roasted green beans.
But first I would have to see if it fit in my oven.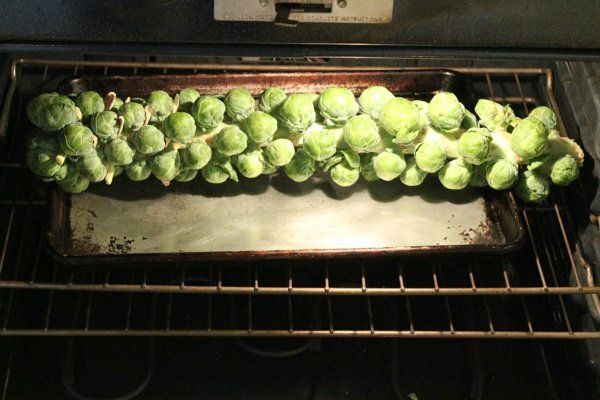 As you can see, it makes it in the oven but not on my large rimmed baking sheet. No worries! You can cut it into pieces very easily. It is a little tougher than broccoli.
The preparation here is a little olive oil and salt and pepper and right into the oven.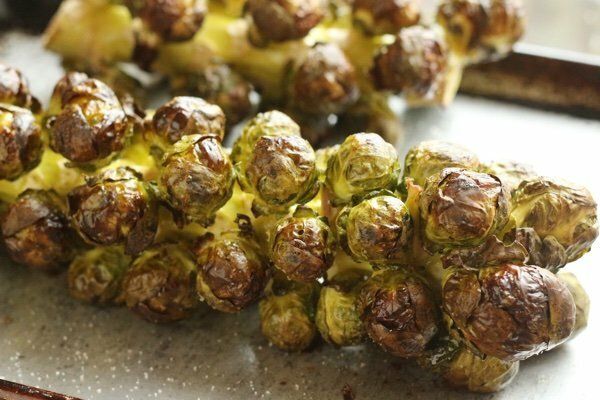 You end up with this kind of extraordinary trunk of yummy sprouts that can be served at the table just like this! Isn't this cool? Put it on a serving platter without adornment and you will hear a sigh of amazement. How did you do it?
Now the vegetarians at your Thanksgiving table will have something to carve! Hand along a paring knife with the stalk and people can cut off what they want to eat. If they are already a bit tipsy, you can cut the sprouts off for them.
I think the stalk ensures that the Brussels sprouts don't age as quickly as when they arrive off the stalk. I found these much sweeter and lacking in the sulfurous cabbage taste that you find in older Brussels sprouts .
Do not try to eat the stalk as it is quite woody.
Have you tried roasting Brussels sprouts on the stalk? Please share!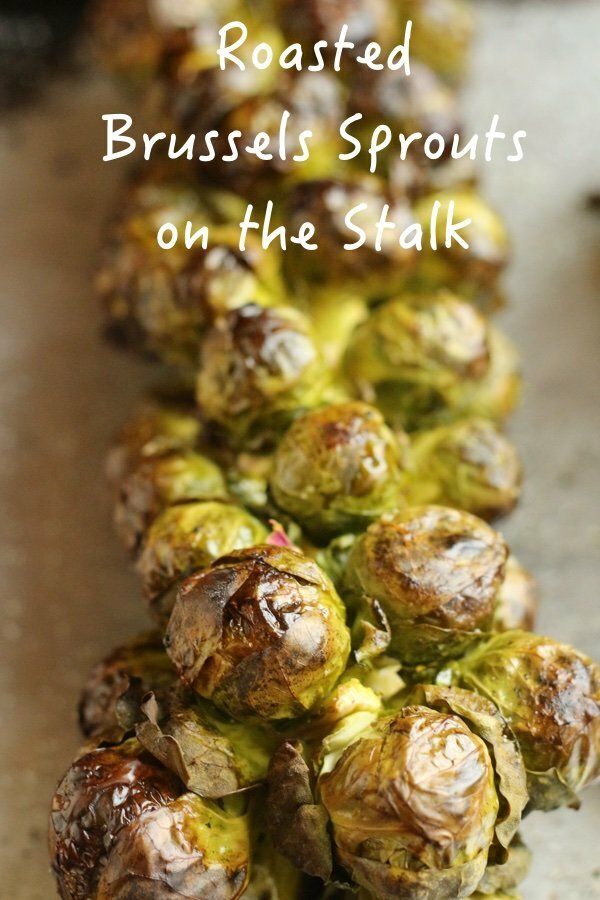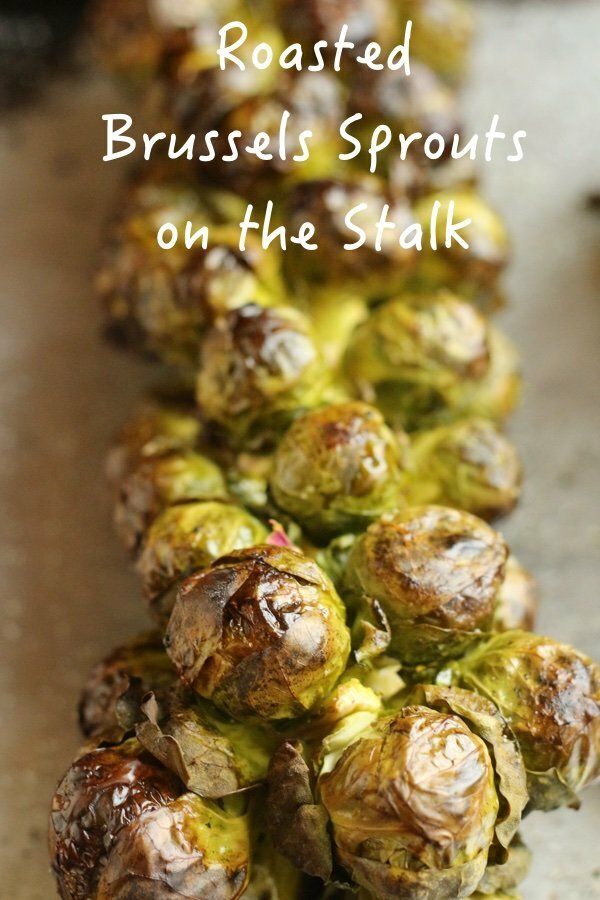 Roasted Brussels Sprouts on the Stalk Recipe
Makes 6 side servings

Ingredients
1 long stalk Brussels Sprouts (about 23 inches long)
2 tablespoons extra virgin olive oil
salt and pepper

Instructions
Heat oven to 375 F. Rinse off stalk and trim the tough leaves that you find in between the sprouts (if there are any). Place on a rimmed baking sheet. If the stalk is too long, cut it in half and place both halves on the sheet. Brush with olive oil using a basting brush. Turn it over to ensure that all the sprouts are covered and then sprinkle with salt and pepper.
Roast for 30 minutes or until sprouts can be pierced with a fork. Remove sprouts from stalk with a paring knife.
Nutrition Facts
One serving is 109 calories, 7.1 g fat, 10.2 g carbohydrates, 3.8 g protein, 4.3 g fiber, 29 mg sodium, 1 Green, 1 Purple, 1 Blue WW SmartPts
Points values are calculated by Snack Girl and are provided for information only. See all Snack Girl Recipes
Other posts you might like:
---

This recipe for simple glazed carrots deserves to be in your Thanksgiving recipe line up....
---

Balsamic roasted green beans may replace green bean casserole if you give them a try.....
---
---
Get Free Email Updates! Yes please!
---