How to Thaw Shrimp
Do you know how to thaw shrimp if you forget to take it out of the freezer? I do (because I always forget).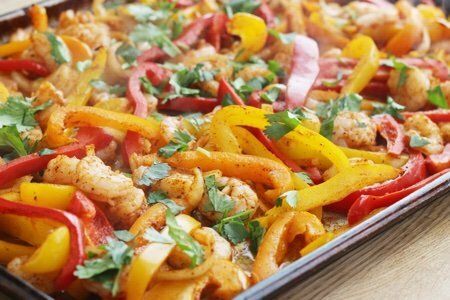 After the popularity of my how to cook salmon from frozen post, I decided it would be fun to talk about shrimp.
Shrimp is the ultimate fast food because it is low in calories, high in protein, tasty, and takes mere minutes to cook. I can find wild, frozen, deveined, and peeled shrimp at my supermarket for $9 per pound – not bad.
When you realize that you haven't got thawed shrimp – don't panic. Toss the shrimp into a colander and rinse with cold water. Then, put them in a bowl of cold water while you do the other prep for your recipe. It should take about 10 minutes for them to thaw. If it isn't going fast enough for you, feel free to use room temperature water.
Don't use hot water because you might cook the shrimp! These little guys are very sensitive.
Now that you got your thawed shrimp, what do you do with it? You can make my super simple roasted shrimp recipe or try my one pan shrimp fajitas.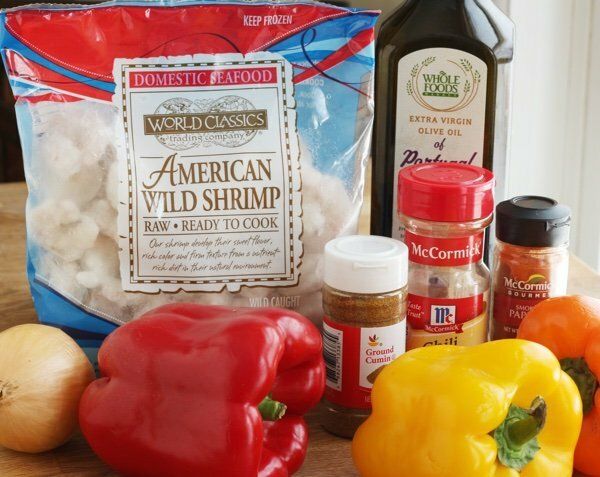 This is simple, delicious and the fastest weeknight meal I can think of. I think it is done from start to finish in 20 minutes. Take THAT Domino's delivery guy.
All you do is mix together shrimp, peppers, and spices and cook for 10 minutes. Dinner done.
My kids love this as does my husband. I love that I can store the ingredients for a few days ahead so it is a great go-to meal when I don't have time to make it to the supermarket.
How do you thaw shrimp? Do you eat it often? Please share your favorite recipe ideas below.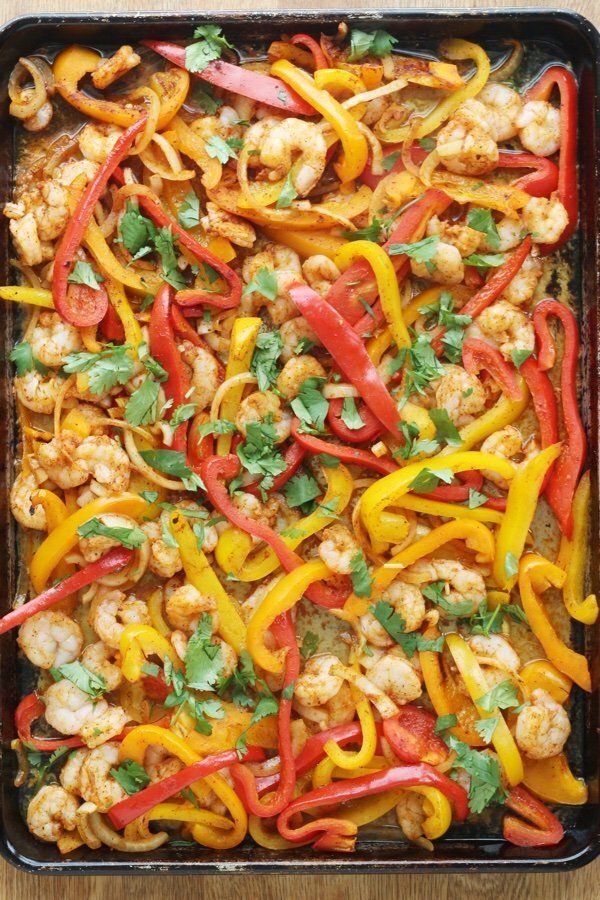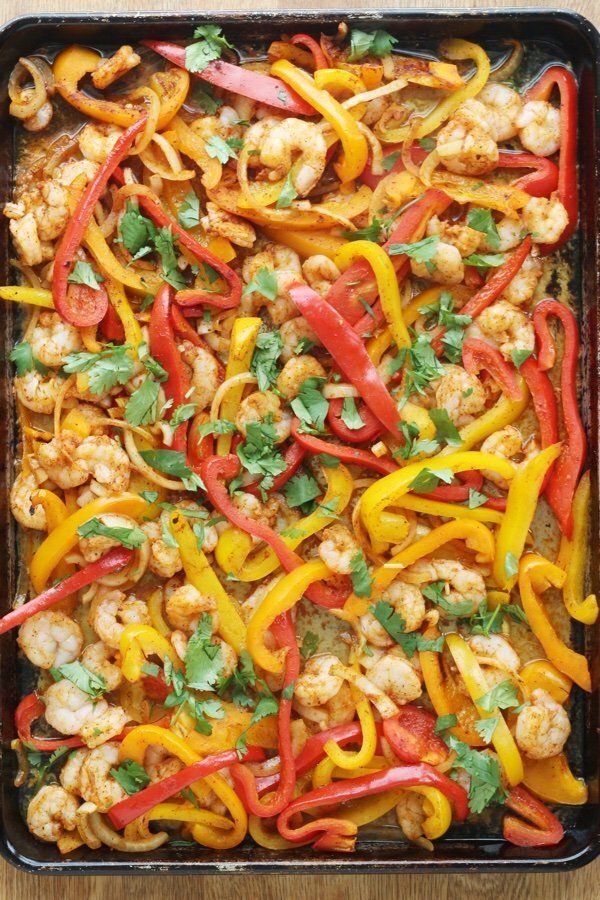 One Pan Shrimp Fajitas

Makes 6 servings

Ingredients
1 ½ pounds shrimp, peeled, deveined and thawed
1 yellow bell pepper, thinly sliced
1 red bell pepper, thinly sliced
1 orange bell pepper, thinly sliced
1 onion, thinly sliced
1 tablespoon extra virgin olive oil
½ teaspoon salt
2 teaspoons chili powder
1 teaspoon ground cumin
1 teaspoon smoked paprika
limes (optional)
fresh cilantro, chopped (optional)

Instructions
Heat oven to 450 degrees. Spray a rimmed baking sheet with non-stick spray. In a large bowl, mix together shrimp, bell peppers, onion, olive oil, salt, chili powder, cumin, and smoked paprika. Spread shrimp mixture onto the baking sheet and cook at 450 F for 8 minutes. Turn the oven to broil and cook another 2 minutes.
Serve immediately with fresh limes (for juice), cilantro (as a garnish). This pairs well with rice, tortillas, or potatoes.
Nutrition Facts
For one serving = 186 calories, 5.7 g fat, 1 g saturated fat, 8.8 g carbohydrates, 3.9 g sugar, 26.9 g protein, 1.7 g fiber, 482 mg sodium, 3 SmartPts
Points values are calculated by Snack Girl and are provided for information only. See all Snack Girl Recipes
---
Other posts you might like:
---

I happen to love salmon but I forget to take it out of the freezer for dinner. Does that happen to you? I am going to help you out because I have learned how to cook salmon from frozen.
---

Can you cook a delicious meal in five minutes? Well, I can almost do it (if my oven didn't take 10 minutes to heat up)....
---
---
Get Free Email Updates! Yes please!
---