How to Toast Nuts in the Microwave
Have you ever wondered how to toast nuts in the microwave or if it was even a good idea?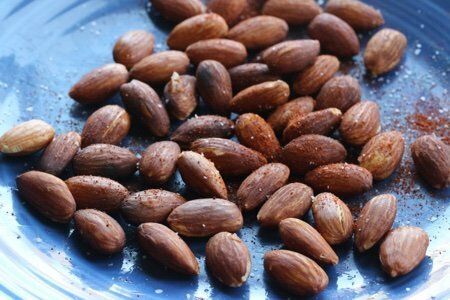 I happen to love all sorts of nuts – almonds, walnuts, pine nuts, my friends and family.
Nuts are both nutritious and they are easy to take with you. I think they are the perfect snack when consumed in the correct portion size. For example, I would never leave out a bowl of toasted nuts like I do with my fruit bowl. They are too tempting!
The best nuts are the ones that are still warm from toasting. Yes, you can buy them roasted but nothing beats toasting them yourself.
In both how do I roast almonds? and roasted walnuts recipes, I use my oven. The oven makes great nuts!
But what if you are looking for a quick fix? The microwave is actually an excellent tool for toasting nuts because it heats very evenly. These are as good as oven toasted nuts (maybe a little better).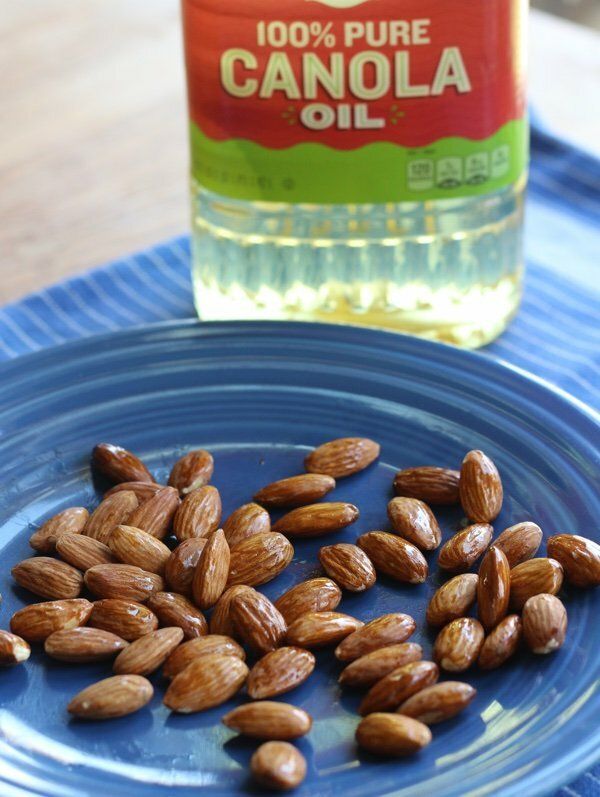 All you have to do is mix a little bit of canola or vegetable oil with your favorite nuts and spread them out on a plate. For this ½ cup serving of almonds, I used ¼ teaspoon of canola oil.
I only toast ½ cup at one time because my microwave is small. If you have a bigger one you can double this amount.
I put them in my microwave – which as you can see is nothing special.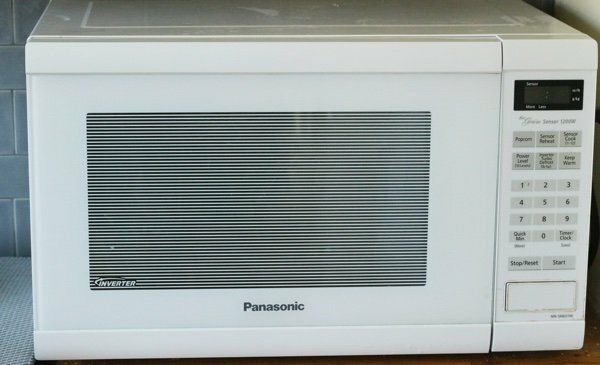 I heat up the almonds in 1 minute intervals until they are toasted to my liking. You would not believe how good they smell. The aroma is like fresh baked cookies.
After one minute is done, I stir them to ensure that they toast evenly. It took me about 3 minutes until I got my preferred doneness then I hit them with a little salt and smoked paprika (for that smoky flavor that you cannot get in a microwave).
This makes about 4 servings and I pack them in small containers (and then toss them in my purse or backpack).
One serving (which is one ounce or about 23 almonds) is:
167 calories, 14.5 g fat, 1.1 g saturated fat, 6.1 g carbohydrates, 1.2 g sugar, 6 g protein, 3.5 g fiber, 100 mg sodium, 5 Freestyle SmartPts
This snack is deeply satisfying and keeps me from munching on CHIPS.
If you have a choice between plant seeds and deep fried potato slices - which do you think is better for you? Ding! The plant seeds!! AKA nuts.
They are crunchy and good for you!
Do you toast your own nuts? Have you ever used the microwave?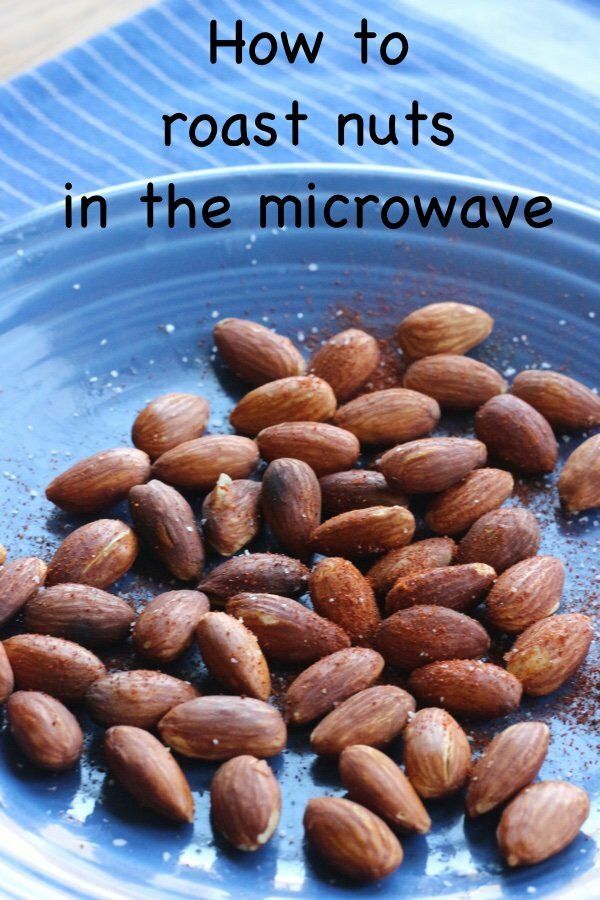 ---
Other posts you might like:
---

How do you roast almonds? It is pretty simple and can turn a boring snack into something far more exciting,
---

Are you looking for a way to wow your friends and family while doing very little work? Try these roast walnuts recipes!
---