Impossible Burger Review: Is it a Good Choice?
This Impossible Burger review is for those who are wondering if they should take a dive into fake burgers.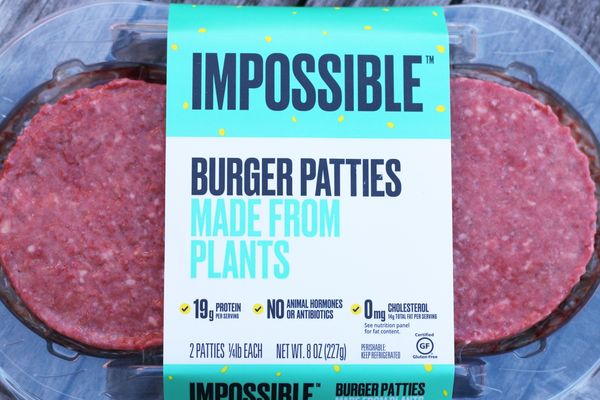 I shouldn't call them fake - they are burgers made from plants that are trying to be like red meat. Impossible burgers want you to believe that you can replace red meat with their product.
I did a Beyond Meat burger review last month - my first dip into the plant based burger phenomenon. I was impressed with how much Beyond meat reminded me of red meat.
The Impossible burger also looks like an actual burger.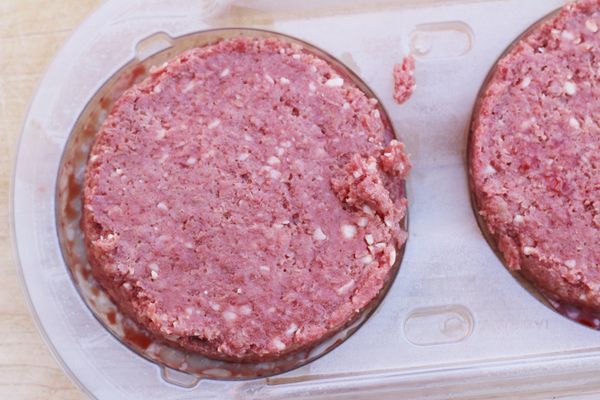 The Impossible burger packaging invites you to "Join the Movement" and "Save the Planet" by using 87% less water, 89% less emissions, and 96% less land than a cow based burger.
I cannot ignore how compelling this argument is for the planet. Can you imagine if we all swapped our beef burgers for Impossible burgers? Or maybe just one burger a week? That would be a significant impact on emissions.
But, for me, it is in't good enough to swap entirely for the planet. Hamburgers are not a healthy choice! I would also see the plant based burger be better for you overall with less saturated fat and cholesterol.
Here are the nutritional facts:
One burger: 240 calories, 14 g fat, 8 g saturated fat, 9 g carbohydrates, 0 g sugar, 19 g protein, 3 g fiber, 370 mg sodium, 9 Green, 9 Blue, 9 Purple WW SmartPts
There is no cholesterol but they added coconut oil (the third ingredient) which is why there is 8 grams of saturated fat. This is not beef saturated fat - and is considered more healthy than "meat" fat but I'm not sure we need 14 grams of fat in our plant burger.
For comparison:
85% Lean Beef, Four ounces = 284 calories, 17 g fat, 7 g saturated fat, 0 g carbohydrates, 0 g sugar, 29 g protein, 0 g fiber, 81 mg sodium, 8 Freestyle Smt Pts
The Impossible burger has more saturated fat than a regular burger (but less overall calories).
It is disappointing that there is more sodium in the plant based burger than a beef burger. I don't think that the Impossible Burger is a healthy choice.
It does cook exactly like a beef burger. I cooked these for two minutes per side.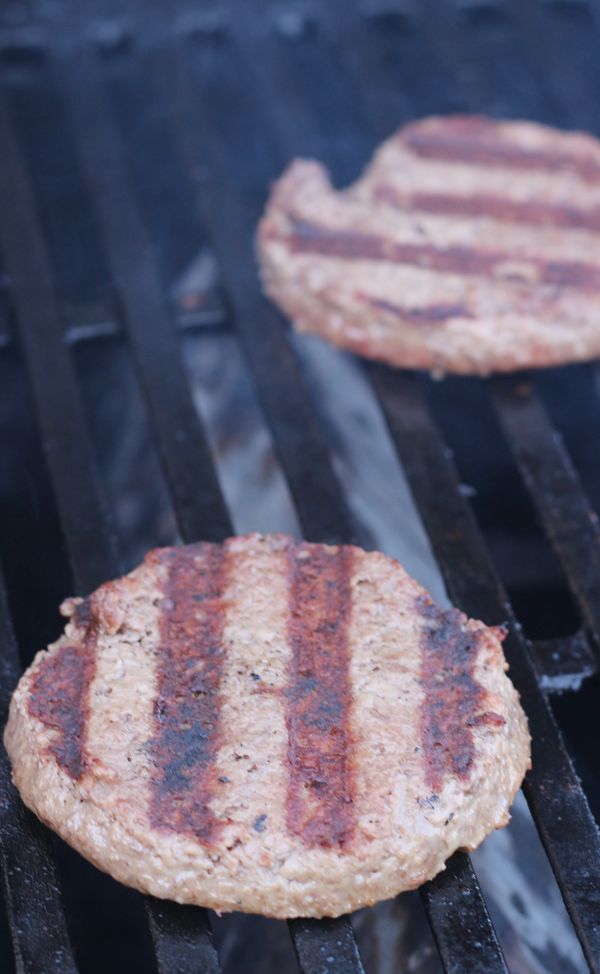 I slapped it on a bun and took a bite to test if it was truly like a beef burger. Then I fed it to my kids to see what they would think.
They both really liked it! I guess soy protein isolate can be delicious.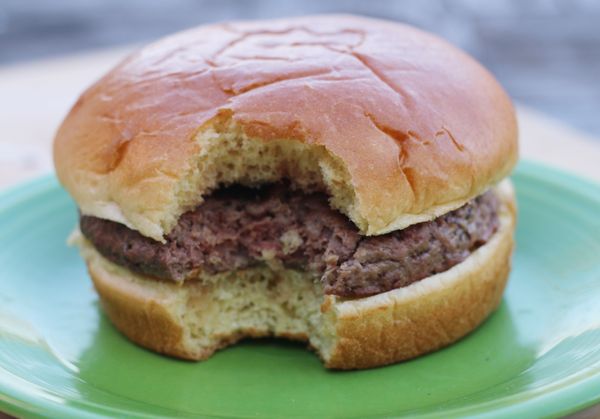 I paid $7 for these two burgers. Overall, I liked these less than the Beyond burger because I found them less flavorful.
The Impossible burger had the texture of meat but I would have to add a bunch of condiments to cover their bland flavor.
Both plant based burgers are much better for the environment than your regular beef burger. If you want to cut down on your red meat consumption - these are a great choice. If you want to cut down on red meat and be healthier - skip them.
Have you tried the Impossible burger? What is your review?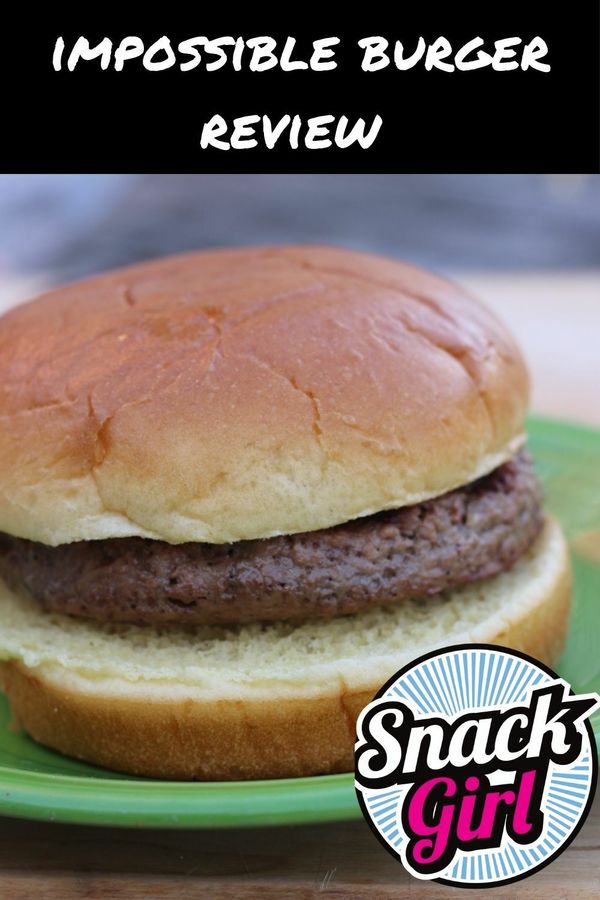 Other posts you might like:
---

This Beyond Meat Burger review is for those of us looking to changed it up. Some plant-based burger patties have been showing up at Burger King (and selling out).....
---