Is Jif Natural Peanut Butter Healthy?
Is Jif Natural peanut butter healthy? You would think that "natural" would be the best choice.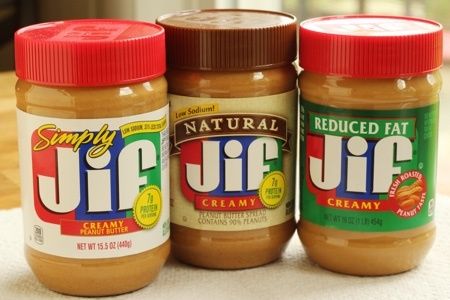 I have been looking at peanut butter for a while now because it is not a simple product see: What is the healthiest peanut butter?.
Peanut butter, in my humble opinion, should be ground peanuts and not much else. Jif is a brand that has been on the shelf since 1958 (hopefully not the jar that bought). It is well known with the slogan, "Choosy mothers choose Jif".
I am a very choosy mother so I not only check out Jif but all the varieties of Jif. It is amazing to me how many choices exist within the Jif brand of peanut butters. How are you supposed to know which is the best?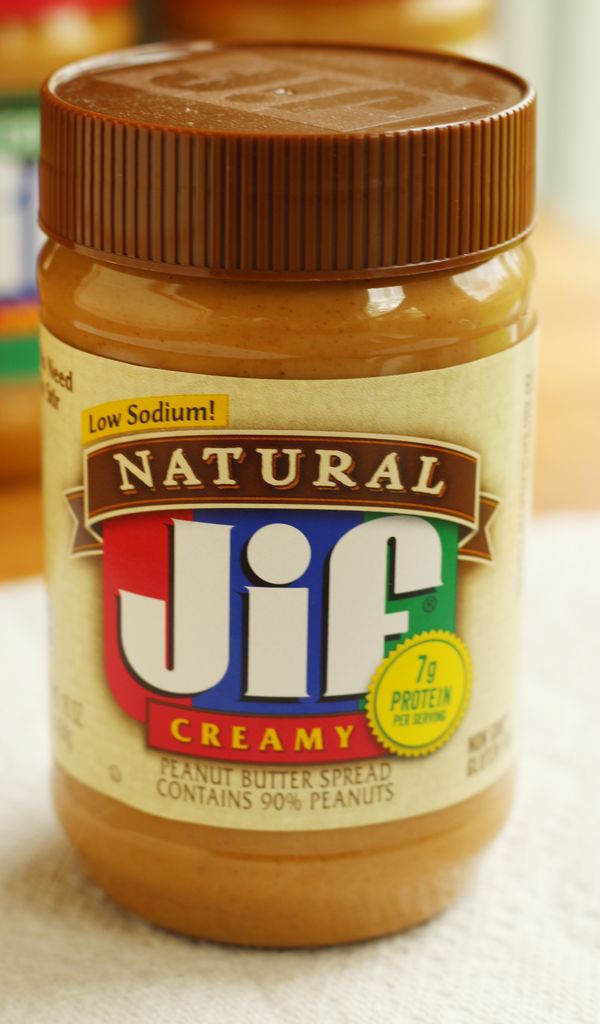 Natural Jif is not actually peanut butter. It is peanut butter spread with 90% peanuts and added sugar and palm oil. I don't think adding oil to peanut butter is a great idea. The sugar added is 2 grams per serving of two tablespoon so that is not that big of a deal but it isn't necessary. I think that when you look at other peanut butter choices you can find ones that are healthier - and have 100% peanuts!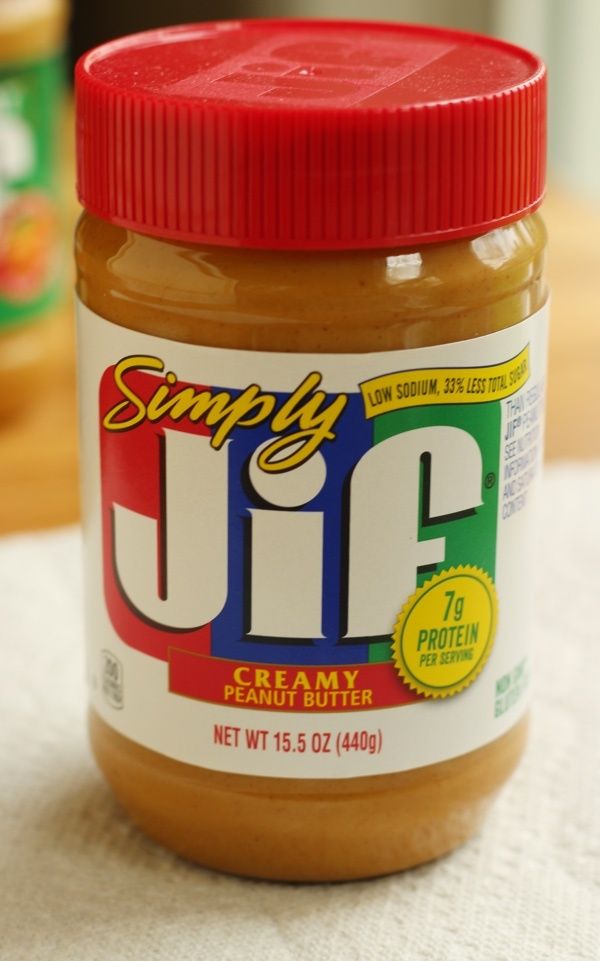 Simply Jif is peanut butter! It has a small amount of sugar, oil, and salt added but at 1 gram of added sugar - that is not bad. Simply Jif is healthier than Natural Jif because it has less sugar and is 20% more peanuts. This is the best choice of the Jif brand since it is actually peanut butter.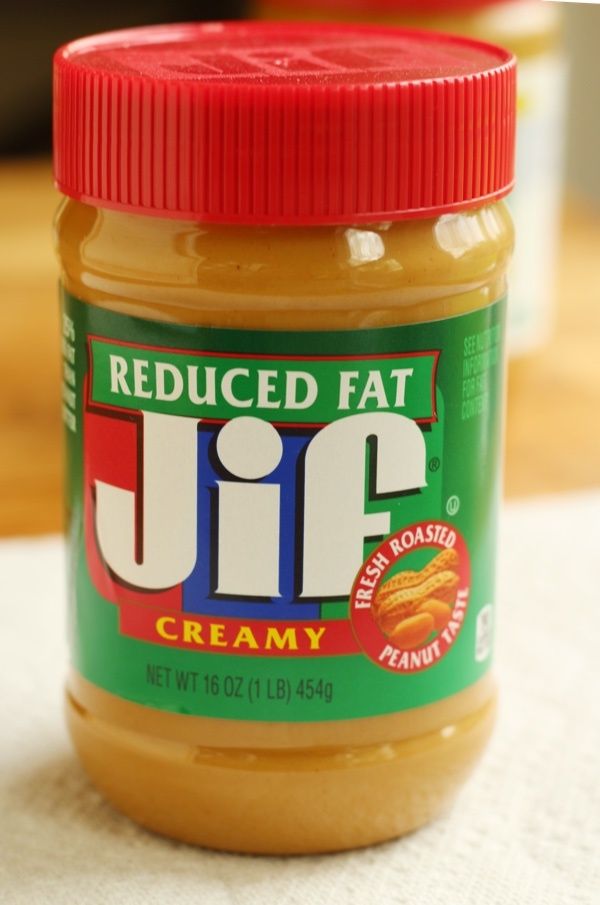 Reduced Fat Jif is not peanut butter. It is peanut butter spread made with 60% peanuts. The second ingredient is "corn syrup solids" then "sugar" then "pea protein". Yes, the fat is reduced but there is 100% more sugar added than Simply Jif. I do not think adding sugar and reducing fat is a healthy way to eat.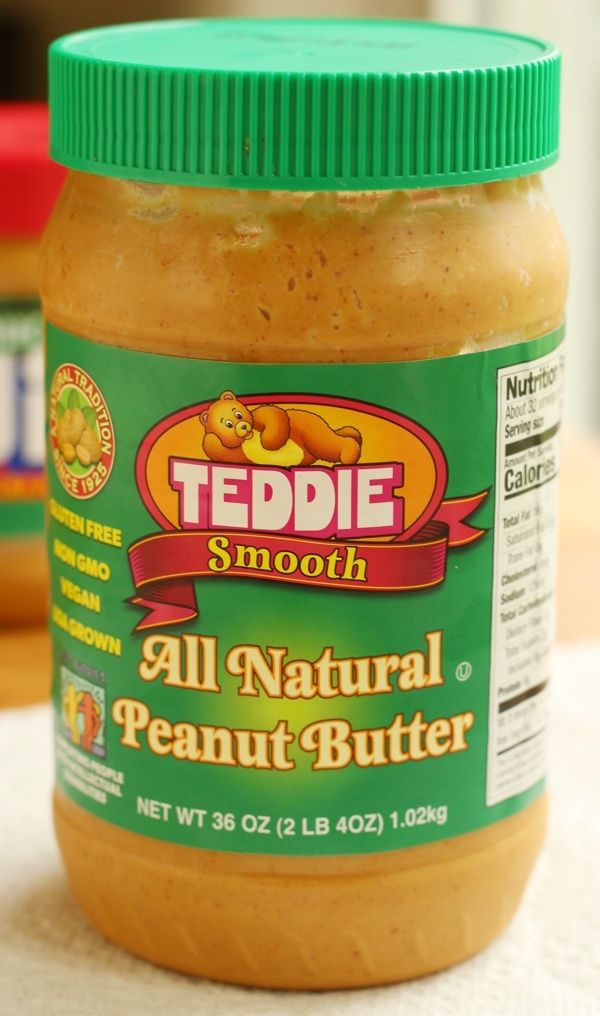 This is my favorite peanut butter - Teddie Brand - which I find at Costco and my local grocery store. It does cost more than Jif (about 50%) but it is peanuts and a little salt. I don't want any oil or sugar added to my peanut butter and I don't mind stirring it before I spread it on my toast.
Peanut butter without any sugar added does take some getting used to but once you do it - you will love the flavor and the health benefits. Peanuts are a great source for nutrients in a compact form.
Do you buy Jif? Which variety is your favorite? Have you tried peanut butter without any sugar added?
Other posts you might like:
---

What is the Healthiest Peanut Butter? It should be easy to find the healthiest peanut butter but it isn't....
---