Is Whole Wheat Pasta Healthier than Regular?
Is whole wheat pasta healthier than regular? What about all the other pastas that you can find on the shelf?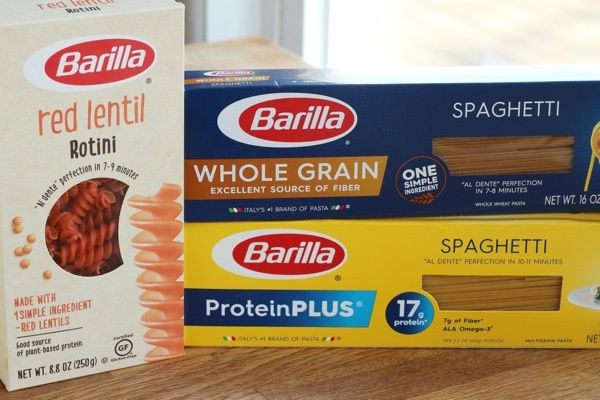 The pasta aisle has exploded in recent years to include all sorts of products - gluten-free pasta, pasta made with vegetables, bean pasta, and high protein pasta.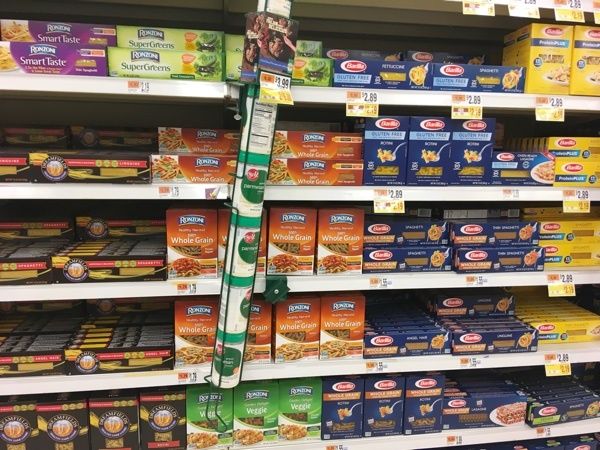 I was amazed at how much this has changed in the last 10 years. I happen to like zucchini noodles -how to make zoodles and putting lentils on my pasta instead of using pasta made with lentils - lentil pasta sauce.
I have been eating whole wheat pasta as my only pasta for a while now.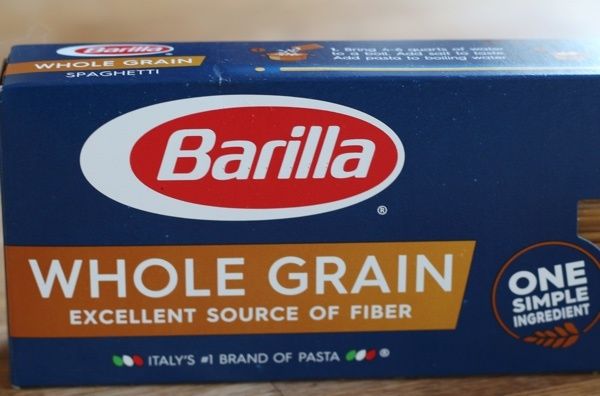 I like this brand and find the taste quite nutty. The flavor of the pasta does not distract me from the taste of the sauce (which is what pasta is all about). I believe that whole wheat pasta is healthier than plain pasta because all of the wheat is included.
Whole wheat pasta is 20 calories less per 2 ounce serving than regular pasta and has more than twice the fiber as well as zinc and manganese (regular pasta has ZERO zinc and manganese) as well as a higher percentage of other nutrients such as niacin and potassium. Basically, since you are getting the nutritious part of the wheat included - you get more for your calorie bang.
One great thing about pasta is that it is relatively high in protein. Both the regular and the whole wheat version have 7-8 grams for a 2 ounce serving.
The high protein amount made me amazed that Barilla made Barilla ProteinPLUS which you can find in the yellow box. It boasts of 17 grams of protein on the box.
How did they do it? They added "legume flour blend" which includes lentils, chickpeas, flax seed, barley, oats, and spelt. They also added egg whites. It is not made with whole wheat flour.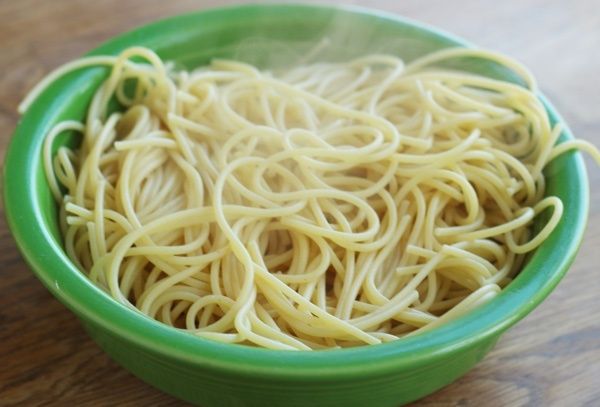 This pasta cost me $2.89 for a box versus regular pasta ($1.55). You pay a premium for ProteinPLUS.
I must say that I really liked this pasta (maybe more than the whole wheat version). It had a nice texture and was delicious. I may have liked it because it has less fiber (4 grams versus 7 grams) so it was less chewy.
But what about the protein? It turns out that for a 2 ounce serving the protein amount is 10 grams!! You have to read the box very carefully to see that the 17 grams of protein is for 3.5 ounces.
I think this is very deceptive of Barilla because most of us would have thought the 17 grams of protein was in 2 ounces as that is the amount of pasta on the nutritional facts label of the other pastas. Scandal!
I also gave red lentil pasta a try because I thought this looked like a good idea. Use beans to make pasta!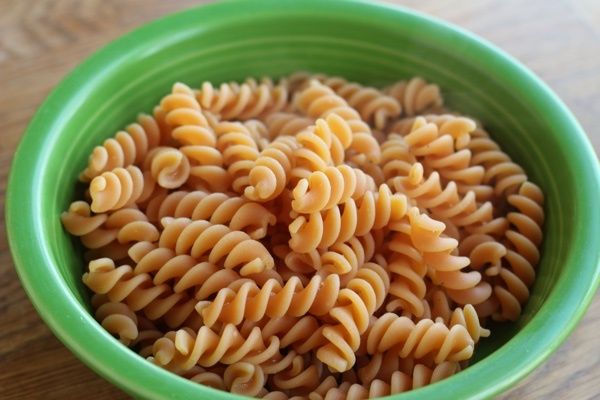 The red lentil pasta was the most expensive at $3.40 for 8.8 ounces (ouch). It is made with red lentil flour and has the most protein of all the ones that I sampled - 13 grams for 2 ounces of pasta (the truth).
It is gluten-free and has 6 grams of fiber. I find it to be a healthy choice BUT it was not like wheat pasta. When you cook it, you can smell the lentils and the pasta is chewier even after I cooked it for longer than the directions. I added some sauce to it and I did like it BUT I would rather eat lentils.
You can put pasta sauce on lentils and pay only $1.00 per pound!
Overall, whole wheat pasta as well as these other versions are healthier than plain wheat pasta
What do you think of the different pastas? Have you tried any of them?
Other posts you might like:
---

I didn't know how to make zoodles (zucchini noodles) until today. I am wondering what took me so long.....
---

his lentil pasta sauce is my kind of recipe. Delicious, inexpensive, and it can be served on just about anything
---