Busy Night? Make it Shrimptacular with Seapak Jumbo Butterfly Shrimp and Colorful Coleslaw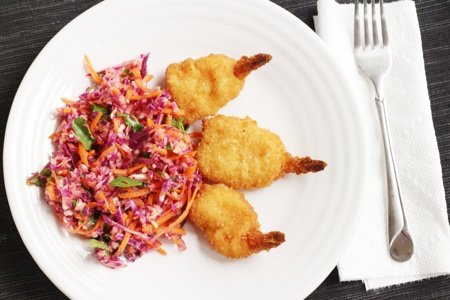 October 11, 2016
It seems like every night I am rushing to make dinner for my family.
SeaPak's Jumbo Butterfly Shrimp makes it easy to get a family dinner together that everyone will enjoy.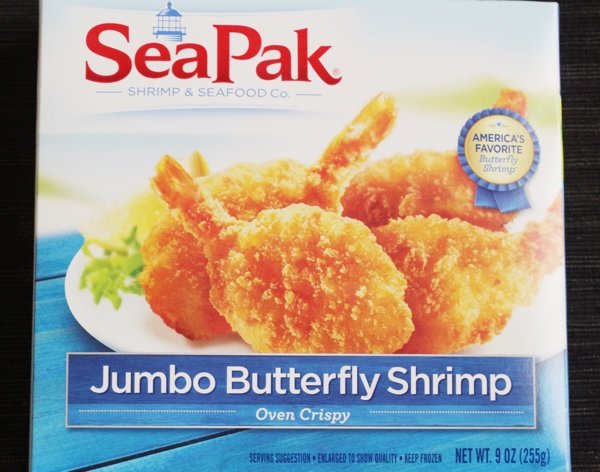 These shrimp make seafood accessible to my 10 year old, who prefers to eat macaroni and cheese every night.
All you have to do is heat the oven to 425 F. Put the shrimp on a baking sheet (be sure they are not touching) and 13-14 minutes later – you are done.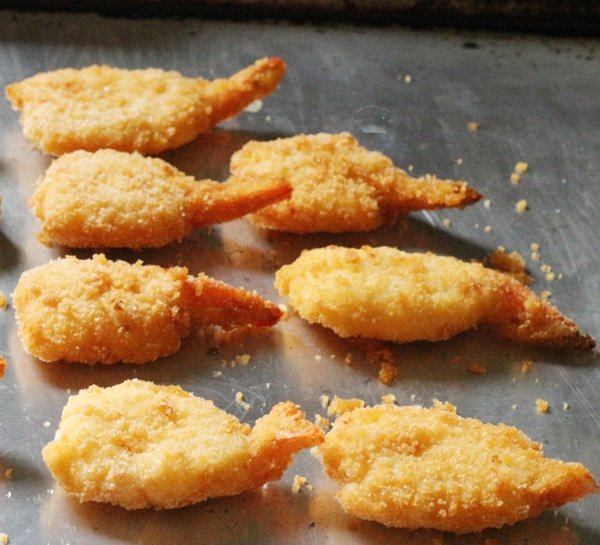 In that 13 minutes, using my food processor and fresh vegetables, I can whip up a colorful slaw with a lime dressing. This slaw is a perfect complement to the shrimp with its crunch and sour and sweet flavor.
Also, it is quite pretty.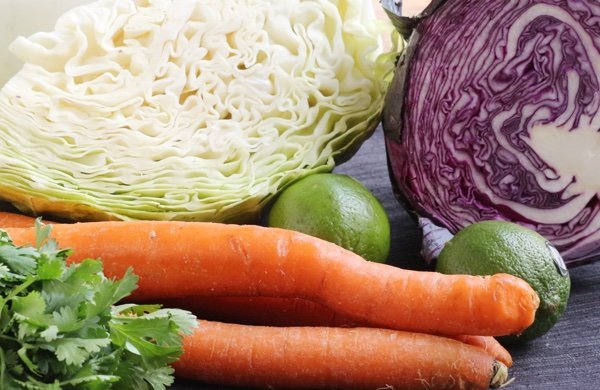 The green and purple cabbage along with the carrots can be shredded in a flash with the grating attachment on my food processor allowing me to finish meal preparation in record time.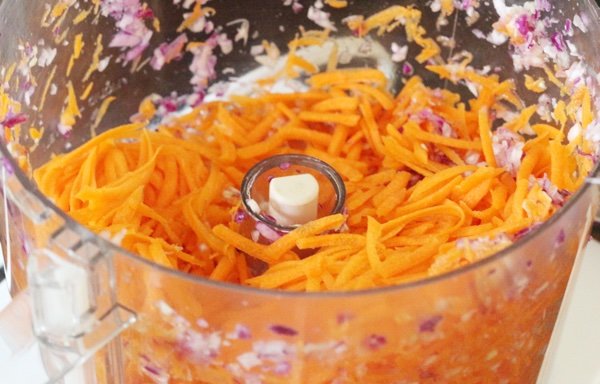 Seapak sources only from suppliers who work to limit the environmental impact of their fisheries. They work exclusively with suppliers who follow the most responsible harvesting practices.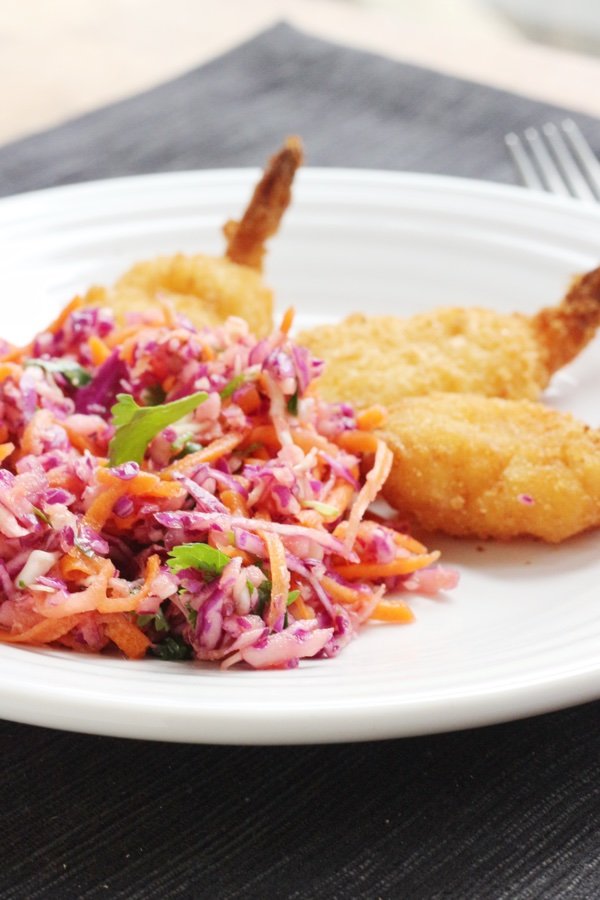 My Kroger carries the Jumbo Butterfly Shrimp in the frozen section along with all the fresh produce that I need for the Asian slaw. The Kroger produce section is incredibly well organized and enticing so it makes it easy to choose fresh vegetables.
I can buy the Jumbo Butterfly Shrimp at Kroger or use the Jumbo Butterfly Shrimp locator using your Zipcode or town to find a store near you.
For more information about SeaPak, visit their Facebook, Instagram or Pinterest pages.
This is a sponsored conversation written by me on behalf of SeaPak. The opinions and text are all mine.
print
Pin It
Colorful Coleslaw with Fresh Lime Dressing
Makes 8 cups
1/2 small green cabbage
1/2 small red cabbage
1 pound carrots, peeled
1 large bunch cilantro, chopped
1/3 cup canola oil
3 limes, juiced
2 teaspoons sugar
salt and pepper to taste
In a food processor, grate the green cabbage, red cabbage, and carrots. Put into a very large bowl and add cilantro. In a measuring cup, whisk canola oil, lime juice, and sugar. Pour over coleslaw and mix with your clean hands. Adjust for salt and pepper. This slaw will stay fresh in a tightly sealed container in your refrigerator for 3 days.
Points values are calculated by Snack Girl and are provided for information only. See all Snack Girl Recipes