Kick Junk Food to the Curb with These Easy Snacks
I have been trying for a long time to get people to cut back on junk food. My latest effort includes going on TV.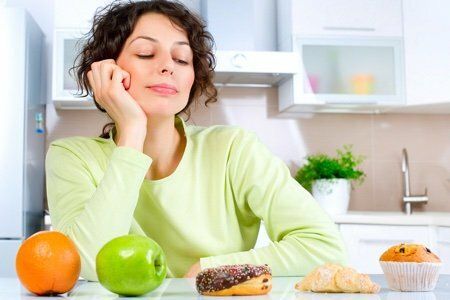 I am proud of my latest television appearance because I didn't throw up before or after the segment. Hurray!
Do watch it here and let me know what you think. You have to put up with a short advertisement.
The concept here is simple: replace junk food with a healthy, lower calorie snack that hits the same flavor type so you still feel satisfied.
My substitutions are:
Cookie - apples and peanut butter
Candy Bar - KIND bar
Doritos - spicy Monterey jack cheese and crackers
Potato Chips - roasted chickpeas (recipe below)
The cookie I feature in the segment is 650 calories! An apple and peanut butter is about 150 and filled with fiber, protein, and micronutrients your body needs. Just think of how much better you will feel after you eat the apple and peanut butter.
On average for these junk food replacements, you will save about 300 calories and ADD a bunch of nutrition to your day.
My book includes the roasted chickpea recipe along with other good ideas for easy, healthy snacks.
I am sure many of you have junk food addictions that you are looking to replace. Please share your issue and I will think about solutions.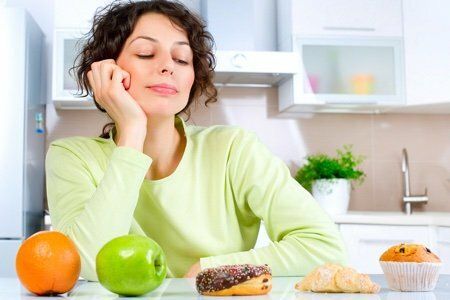 Spicy Roasted Chickpeas Recipe
(4 servings)
Ingredients
1-15.5 ounce can chickpeas (garbanzo beans)
1 tablespoon olive oil
½ teaspoon cayenne pepper
salt to taste
Instructions
Heat oven to 450 F and line a rimmed baking sheet with aluminum foil. Drain chickpeas, rinse, and put them in a bowl. Mix oil, salt, and pepper with chickpeas and spread them on baking sheet.
Put them in the oven. After 15 minutes shake the pan to ensure that the chickpeas brown evenly. Roast another 15 minutes until brown and crunchy. Enjoy warm or at room temperature.
Nutrition Facts
One serving is 161 calories, 4.7 g fat, 25.0 g carbohydrates, 0 g sugar, 5.5 g protein, 4.9 g fiber, 329 mg sodium, 4 Points+
Points values are calculated by Snack Girl and are provided for information only. See all Snack Girl Recipes
$17.99 $12.27 Buy on Amazon.com
As an Amazon Associate, I earn from qualifying purchases.
---
---
Get Free Email Updates! Yes please!
---