Blender Vegan Key Lime Pudding
I don't like using my blender because then I have to wash it. It is bulky and takes time to put together and take apart.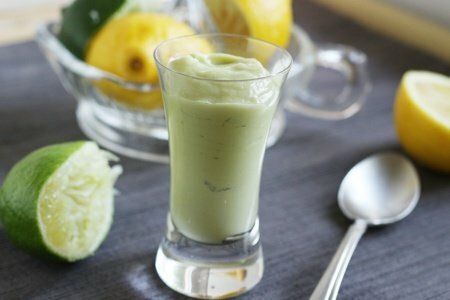 Also, while it is a good blender, it is now 13 years old and I keep dreaming of a Vitamix –which costs more than one of my cars did. My friend, Jesse, showed me his gleaming new Vitamix and now I have blender envy.
There is a fellow author, Blender Girl ,who uses her blender quite a bit (and yes, she has a Vitamix). I think Snack Girl and Blender Girl should be pals, don't you?
She put out a beautiful book, which I finally got my hands on, and it is filled with vegan blender recipes for snacks, meals, desserts, and drinks. Most of the recipes are a little too complicated for me and my very old blender BUT I did find one that was fabulous.
Key Lime Pudding! How good does that sound? And, smart - because you don't have to make a crust (with the butter and the graham cracker crumbs).
You use avocado (which I didn't think would work), banana, limes, and lemons and brrrrrwhizzzzchurrrrrr. Done.
I changed her recipe a bit – see the original here: Vegan Key Lime Pudding.
You can use whatever blender you have around, but do not use a food processor because I think that would make a big mess (leakage).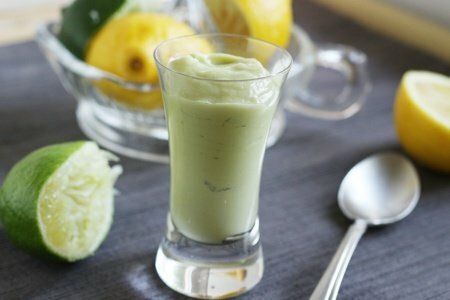 Blender Key Lime Pudding Recipe
adapted from Blender Girl
Makes 4 ½-cup puddings

Ingredients
3 tablespoons light agave nectar
1 lemon, juiced
1 lime, juiced
1 medium ripe avocado, peeled and pitted
1 small ripe banana, chopped

Instructions
Put all the ingredients in a blender and puree until frothy. Put in four small containers and wrap with plastic wrap. Chill for a few hours and serve on the same day (or it will turn brown).
Nutrition Facts
153 calories, 7.2 g fat, 1.5 g saturated fat, 24.6 g carbohydrates, 16.0 g sugar, 1.3 g protein, 4.3 g fiber, 3 mg sodium, 4 Points+
Points values are calculated by Snack Girl and are provided for information only. See all Snack Girl Recipes
---
$19.99 $14.07 Buy on Amazon.com
As an Amazon Associate I earn from qualifying purchases.
---
---
Other posts you might like:
---

Sweet potatoes have been haunting me. They are inexpensive and we don't eat enough of them....
---

Snack Girl is sitting in a sleeting mess of a storm. She is dreaming of white sand and turquoise water....
---
---
Get Free Email Updates! Yes please!
---