Kodiak Cakes Muffins Recipe
This Kodiak Cakes muffins recipe is a Weight Watcher's hit - but it should be an" everyone" hit because it is a great recipe.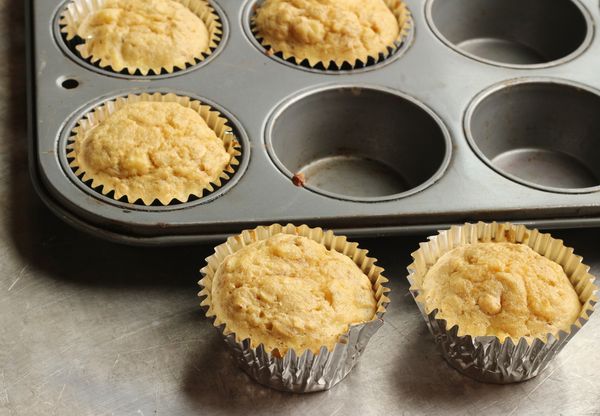 The concept is simple. Use Kodiak Cakes Power Cakes buttermilk pancake mix to make muffins with bananas and eggs. No sugar is added except for the bananas.
WW members love them because they can eat a muffin for one or two points depending on their plan. I love them because they are 100% whole wheat and low in sugar.
If you haven't met Kodiak Cakes - let me introduce you.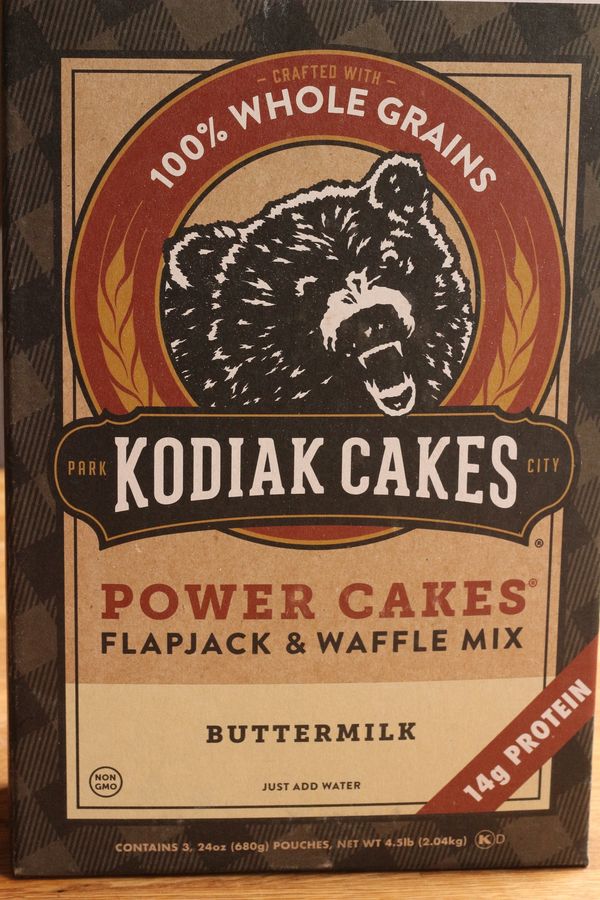 This is a rare pancake mix that is 100% whole grain and only has 3 grams of sugar for three pancakes. This is the type of pancake mix that I can wholeheartedly endorse.
The key is finding it. Here is the Kodiak Cakes store locator. My spots for this mix are Target and Costco.
If you want to make pancakes (instead of muffins), all you have to do is add water which makes these great for camping.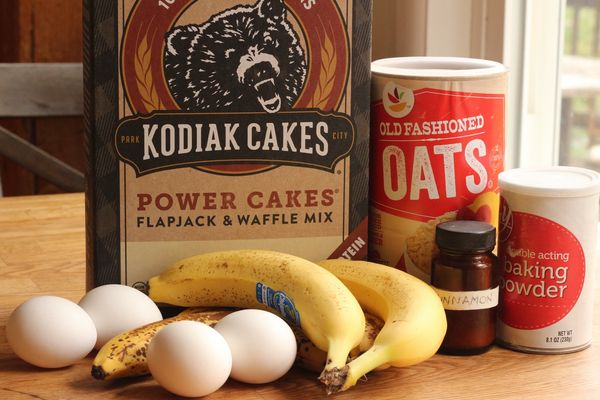 I have been using ripe bananas as a sweetener for years. Check out my easy healthy banana bread recipe and chocolate banana protein pancakes.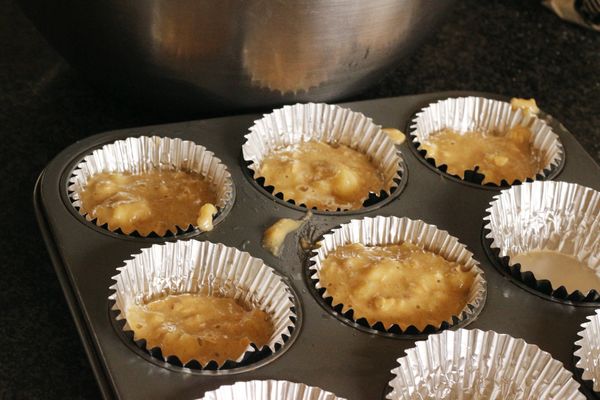 Only one bowl is required and these bake much faster than banana bread.
DO use muffin liners. Due to the fact that these have very little fat, they will stick to your muffin tin and you might end up cursing at me.
I do my best to give clear instructions that will not ruin muffin tins.
These have a strong flavor of egg and bananas - which works. I would eat two of these for breakfast and feel satisfied.
You can dress them up with raisins, chocolate chips, nuts - whatever you like to toss into muffins (grated carrots, coconut….). Try not adding sugar.
Have you made Kodiak Cakes Muffins? What did you think? Have you tried the mix?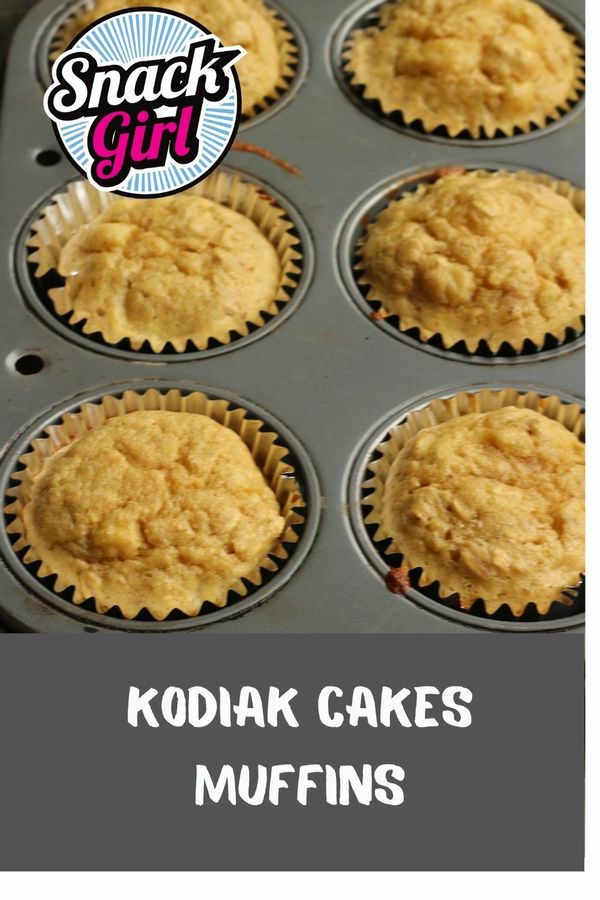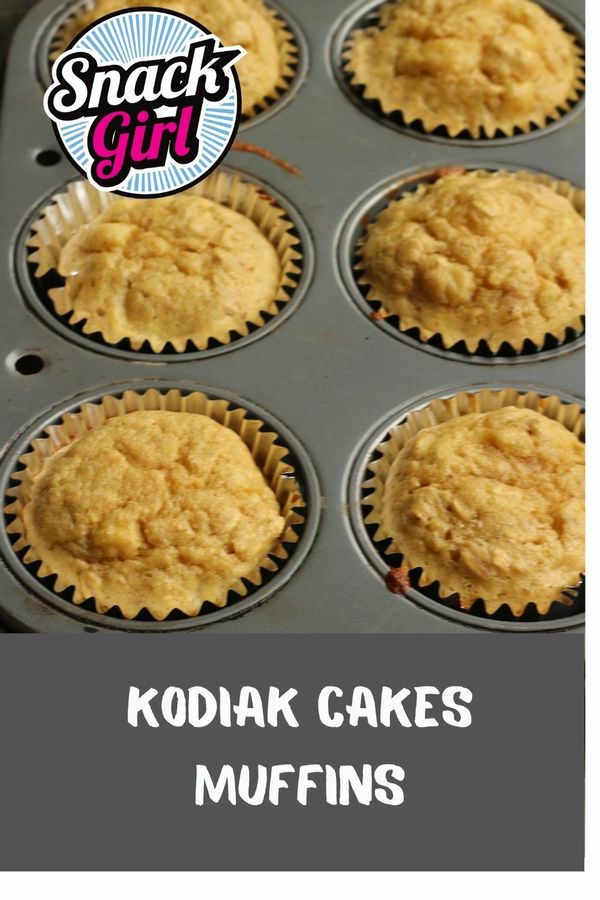 Kodiak Cakes Muffins Recipe
Makes 12 muffins
Prep time: 10 min
Cook time: 17 min

Ingredients
4 mashed ripe bananas
4 eggs
1 cup Kodiak Cakes Power Cakes Buttermilk pancake mix
1/2 cup rolled oats
1 teaspoon baking powder
1/2 teaspoon cinnamon

Instructions
Heat oven to 350 F and line a muffin tin with foil liners. Mix bananas and eggs in a large bowl. Mix in Kodiak Cakes mix, baking powder, cinnamon, and rolled oats. Bake for 15-17 minutes. Cool and enjoy!
Nutrition Facts
For one muffin = 121 calories, 1.3 g fat, 0 g saturated fat, 25 g carbohydrates, 6 g sugar, 5.5 g protein, 3.6 g fiber, 133 mg sodium, 1 Purple, 1 Blue, 2 Green SmartPt
Points values are calculated by Snack Girl and are provided for information only. See all Snack Girl Recipes
Other posts you might like:
---

This easy healthy banana bread recipe is for those of us with too many ripe bananas. I think this is an easy problem to solve.....
---

I know everyone needs some chocolate banana protein pancakes.....
---
---
Get Free Email Updates! Yes please!
---