The Winners of the LARABAR Variety Box
April 28, 2016
I am announcing 10 winners today of the LARABAR variety box. These winners were picked randomly.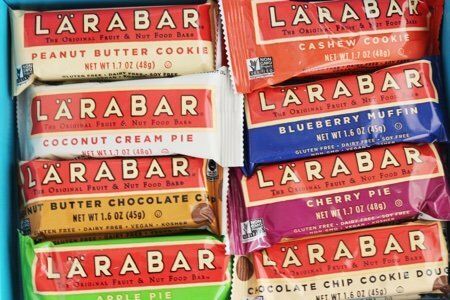 Here they are!
Mary Sue
Love the cherry pie!!!
Emily
blueberry muffin!
Joan
I love these, and can eat them because they are gluten free. I have to read all labels so really notice when there are only a few ingredients and I know what they all are.
Stei
Chocolate chip cookie dough
Angela
So nice of you to do this! My FAVE is choc chip cookie dough
Cheryl
I love the cashew cookie, like eating cookie dough.
Stacey
Love them all, especially cherry pie!
Elissa
Apple Pie!
Ilene
I never thought I'd like the apple pie but I received a sample before a race recently and it was delicious! Hope I win :-)
Janis
My kids and I love Cashew Cookie. Lara Bar are a good thing.
If you didn't win, be sure to check the box out on Amazon.
---
$37.26 ($2.33 / Count) Buy on Amazon.com
As an Amazon Associate I earn from qualifying purchases.
---