Light Berry No-Bake Mason Jar Dessert
This recipe is light, filled with berries, and there is no baking (and hardly any clean up). Use Mason jars if you have them or just put this dessert in a coffee cup. Who cares?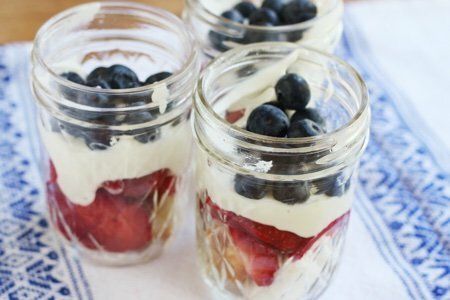 It is summer so you don't want to be cranking up your oven. I try to forget I have an oven during this season because outside feels so hot. I like to eat cold things and this is a winner.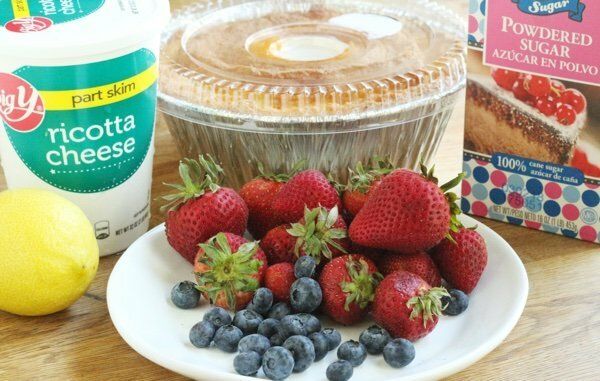 This is like a strawberry shortcake but you are eating far less cake. The small Mason jar makes a perfect portion size for a dessert – you get to eat the whole thing!
I know because we discussed it a few weeks ago that people have trouble with pints of ice cream. They want to eat the whole pint! Well, it is rare to have a serving of dessert that is the right size for consumption. Small Mason jars are your friend.
You can buy them in most supermarkets, hardware stores, and sometimes you can find them at Salvation Army or Goodwill. I have a stash because I have attempted canning.
The instructions could not be easier. I put a few small chunks of Angel Food cake in a jar.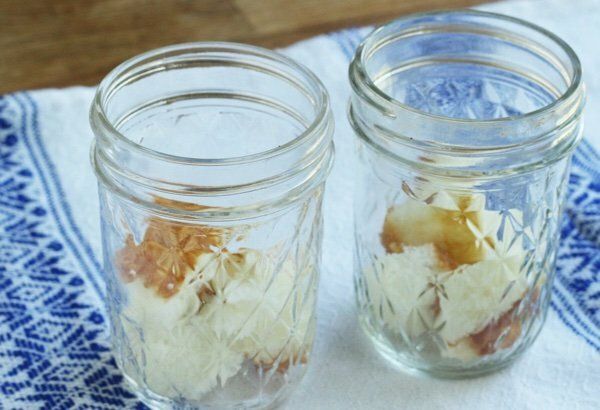 Then I layer the strawberries, ricotta mixed with sugar and lemon, and blueberries in the jar. The most important step is to refrigerate it! This way, you have a cold dessert that isn't ice cream. It is refreshing and creamy (and only 62 calories).
You can do this with any fruit you have on hand. Instead of part-skim ricotta, you could use whipped cream or plain yogurt. It isn't as stable with whipped cream so I would eat it right away (the cream deflates a bit).
You could also make this with just the berries and maybe a little sugar. Who needs cake and ricotta when you have summer berries?
What kind of desserts do you make in Mason jars?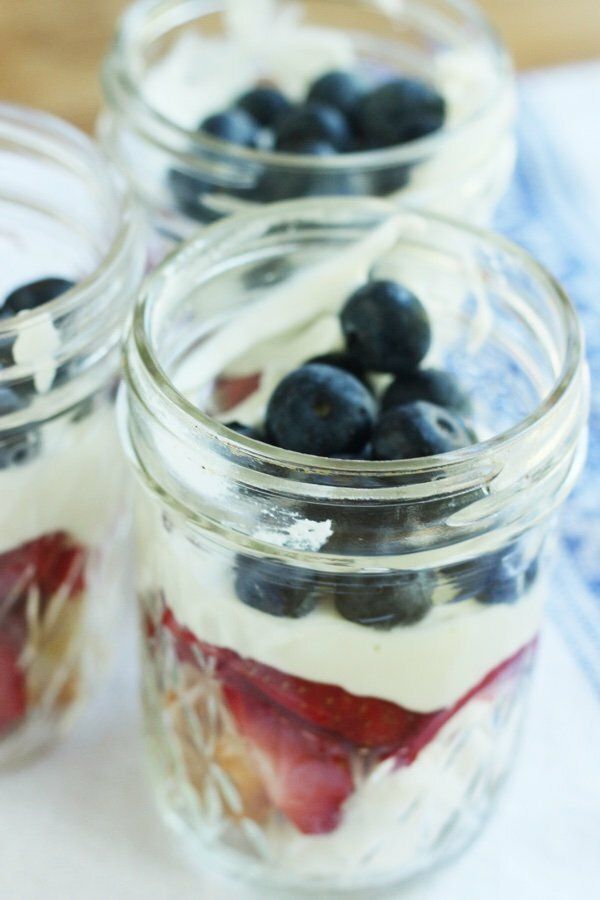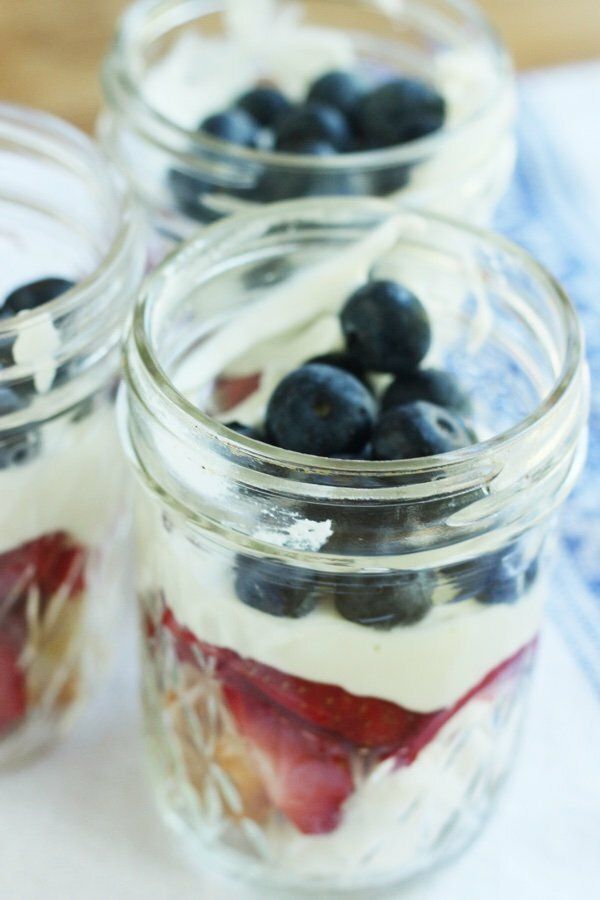 Light Berry No Bake Mason Jar Dessert

Makes 3 small Mason jars
Ingredients
1 small slice prepared Angel Food Cake
10 fresh strawberries, hulled and cut into chunks
¼ cup fresh blueberries
¼ cup part-skim ricotta or plain yogurt
1 tablespoon powdered sugar
½ lemon, juiced

Instructions
Mix ricotta, sugar, and lemon juice in a small bowl. Place a few chunks of Angel Food cake in the bottom of 3 small Mason jars. Divide strawberries, ricotta mixture, and blueberries into the jars in layers. Refrigerate for 30 minutes or up to 2 days. Enjoy cold on a hot summer's day.
Nutrition Facts
For one jar = 62 calories, 1.8 g fat, 1 g saturated fat, 9.4 g carbohydrates, 5.8 g sugar, 2.8 g protein, 1.1 g fiber, 31 mg sodium, 2 Freestyle SmartPts
Points values are calculated by Snack Girl and are provided for information only. See all Snack Girl Recipes
Other posts you might like:
---
You know when it is hot and you don't want to cook? This is the dessert for you!
---

This healthy strawberry oatmeal bars recipe with become a favorite in your house.....
---
---
Get Free Email Updates! Yes please!
---