Light Broccoli Slaw Recipe
This light broccoli slaw recipe is perfect for fall. We are moving from slaw season to broccoli season so it will help you make the transition.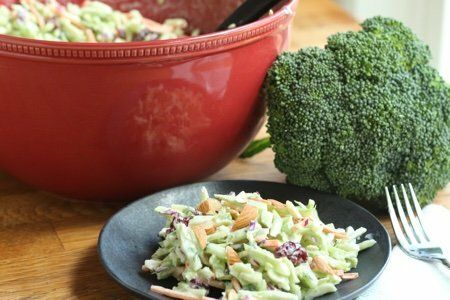 I am a broccoli fan and over the years have tried to promote it. Lately, I have been pushing my roast broccoli and broccoli apple salad recipe.
You can't really lose with broccoli. It is packed with nutrients and low in calories. Eat it all day long and you will live to 100! Or at least you will have a better chance than the non-broccoli eaters in the world (you know who you are).
This salad can be made with heads of broccoli or 2 bags of broccoli slaw (which you find in the produce section next to the salad in bags).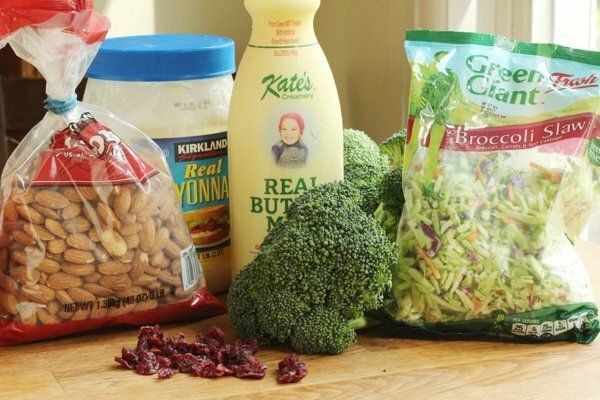 This is a fall salad because it has dried cranberries in it. Obviously, you can't eat dried cranberries until fall, right?
I love the crunch of the broccoli paired with the sweetness and softness of the cranberries. This salad is as much about texture as it is flavor.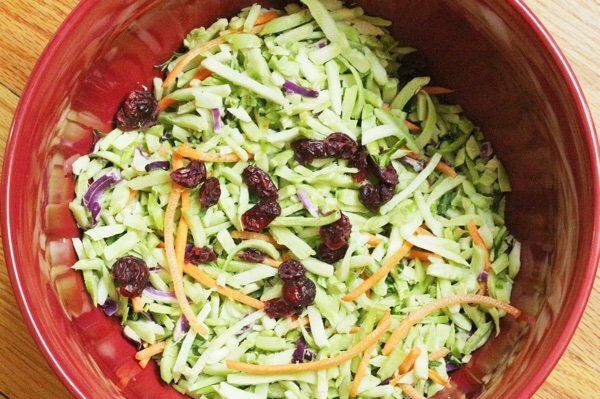 Broccoli slaw is much like cabbage slaw. You shred the broccoli, add your favorite garnishes, and then mix in a mayonnaise/vinegar dressing. If you are trying to lose weight, mayonnaise is one of those high calorie foods (94 calories per tablespoon) that you need to use sparingly.
How are you gonna get creamy slaw without a cup o' mayo?
The answer is buttermilk. For 99 calories per CUP, you can pour it on and the tangy creaminess with save the day.
I used my food processor to make this slaw in a flash. Even faster, I purchased broccoli slaw in a bag and just mixed in the other ingredients.
Put this slaw in your lunch box or next to your favorite grilled chicken dish. I like to eat it as a snack because the crunch will keep me away from potato chips.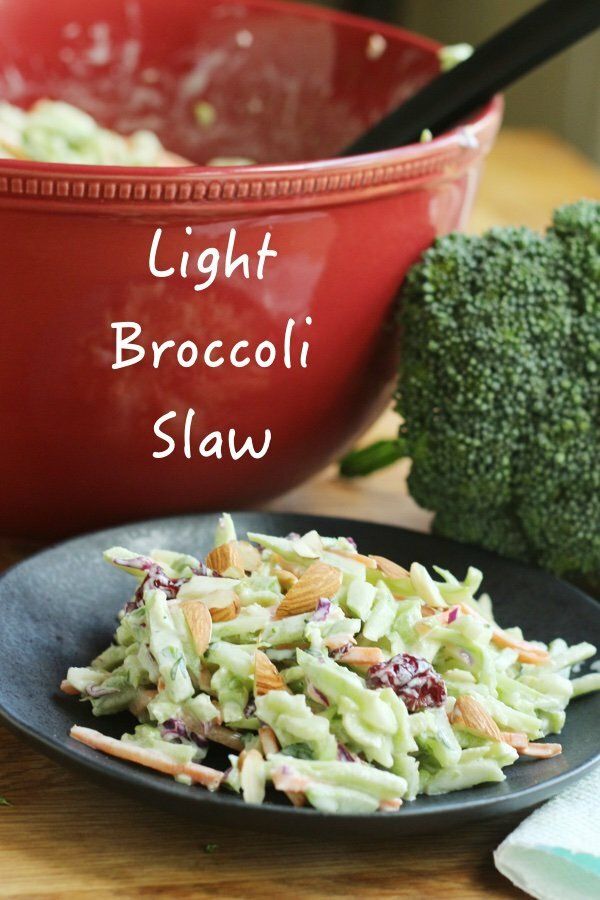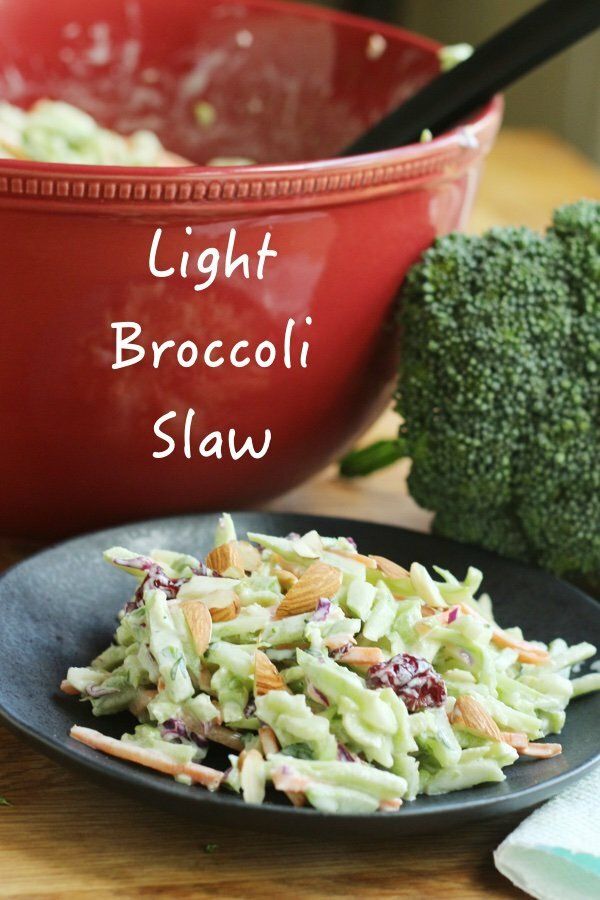 Broccoli Slaw Recipe
Makes 5 servings, 1 cup slaw per serving
Ingredients
2 broccoli crowns (about 1 ½ pounds) or 2-12 ounce bags broccoli slaw
½ cup almonds
1/3 cup dried cranberries
Instructions
Dressing
½ cup buttermilk
¼ cup mayonnaise
3 tablespoons cider vinegar
salt and pepper to taste
Shred broccoli (both stalk and florets) with a grater or the grater attachment in a food processor. Put in a large bowl. Chop almonds with a few pulses of a food processor (do not pulverize) or on a cutting board. Add chopped almonds and cranberries to broccoli
In another bowl, mix together the buttermilk, mayonnaise, and cider vinegar.
Pour dressing over broccoli, almonds, and cranberries and toss. Taste and add salt and pepper. Serve immediately or store in your refrigerator for up to three days. This slaw does improve with age (but there is a limit).
Nutrition Facts
One cup is 162 calories, 9.3 g fat, 1.1 g saturated fat, 15.9 g carbohydrates, 4.8 g sugar, 6.9 g protein, 4.9 g fiber, 155 mg sodium, 5 SmartPts
Points values are calculated by Snack Girl and are provided for information only. See all Snack Girl Recipes
Other posts you might like:
---

Broccoli apple salad is the perfect salad that you can make on your day off and then eat all week?....
---

This recipe is one of the top on Snack Girl and I couldn't be prouder....
---
---
Get Free Email Updates! Yes please!
---