Love Bread? How To Go Lower Carb
Bread is a major food issue for many.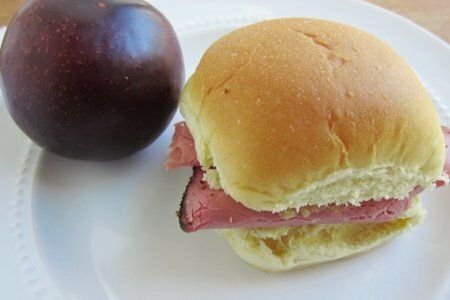 They may want to go gluten-free or they are trying to avoid carbohydrates because they are trying Atkin's or South Beach or any number of diets that reduce bread, pasta, and rice.
I do not believe the problem is carbohydrates themselves but a problem of portion control. The size of our slices of bread, hoagies, subs, and slices of pizza are enormous. Think about it, if you are a food manufacturer don't you want your food to look big? And isn't a honking large bun going to make it look large for no money?
Go look at a photo of a burger and then come back here. Mega bread.
All you have to do is get the bread size in check and you can have your bread and eat it too. The photo above is of a pastrami sandwich that I made with a 100-calorie slider roll. Are pastrami sandwiches healthy? Nooo. But, I love them so I made a little one and enjoyed it.
Here is a grilled cheese sandwich: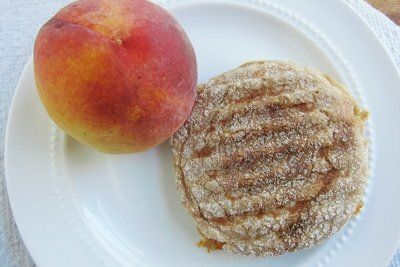 I made this with a slice of Vermont cheddar and a sprouted 100% whole wheat English muffin that tasted divine. The muffin was 130 calories.
I can still have my grilled cheese!
I have tried Arnold's sandwich thins and I don't like them because they have too many ingredients (and one of them is sucralose). I do like finding smaller versions of healthy breads.
I noticed that Whole Foods put out a smaller loaf of bread. I was grateful because their regular slices are about 1/3 too big for me, but I like their bread because it doesn't have any preservatives.
How do you deal with too much bread? Please share.
---
Other posts you might like:
---

That lady up there isn't avoiding fruit. She has made a lovely sculpture to express her love....
---

Carbohydrates have gotten a bad rep. They are the macronutrient that you don't want to meet in a dark alley (notice the crime tape in the above photo).
---