Low Sugar Jam
It is far from easy to pick a low sugar jam if you don't like Stevia.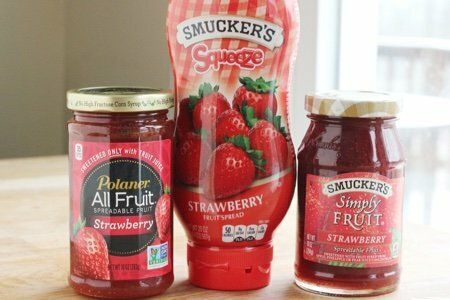 I am not a fan of Stevia or artificial sweeteners because I don't like the taste. I would prefer to find a brand that simply has less sugar. You can make your own jam without additional sugar because of a product called No-Sugar Needed Pectin see – sugar free strawberry jam.
But what if you don't have time to make your own jam? I think it is more than reasonable to want to buy it off the shelf since the supermarket is STOCKED with a ridiculous number of different varieties.
A few years ago, I dove into this topic in How to Pick A Healthy Jam or Jelly and I thought I would go back and see what else I could find.
I decided to look at strawberry jam because it is a personal favorite. Here are the nutrition facts on a jar of Smucker's Strawberry Jam: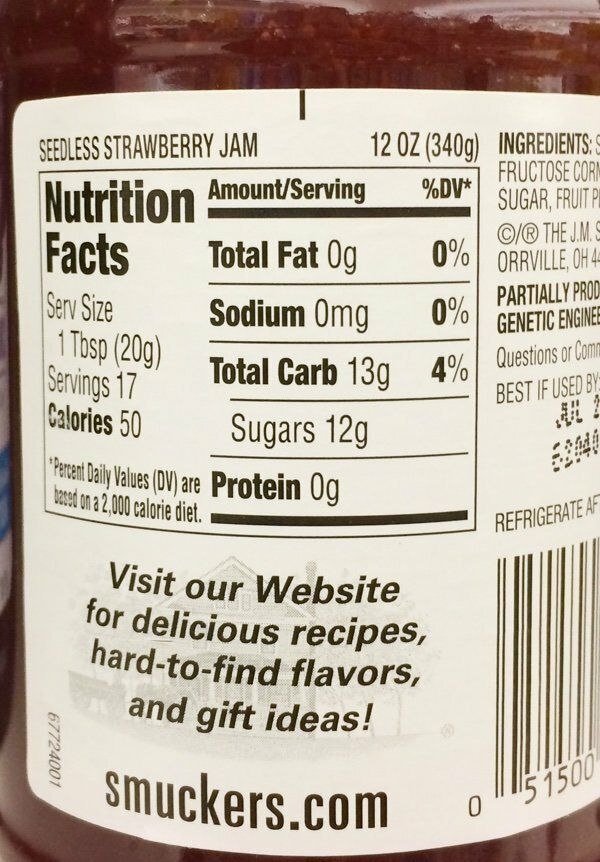 You can see it has about 12 grams of sugar for 1 tablespoon of jam. Visualize just over 2 teaspoons of sugar and you get an idea of how much is in this jam. It amazes me that it has so much sugar because a tablespoon is only 3 teaspoons. Wow!
My choice that has less sugar than regular jam is called "spreadable fruit". Polaner All Fruit consistently has less sugar per serving than any brand on the shelf.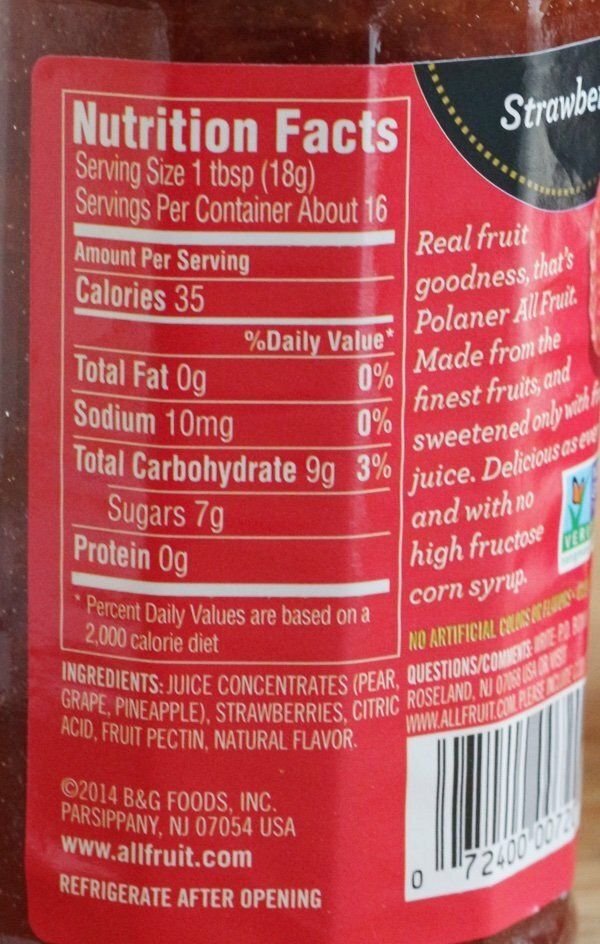 Here you have 7 grams of sugar for one tablespoon – one teaspoon less than the regular jam. This jar costs a little more than Smuckers regular jam but it seems worth it. Smucker's Simply Fruit, also called spreadable fruit, has 8 grams of sugar so it is comparable (and it costs the same as Polaner).
I decided to take a look at Smucker's Squeeze because it said "fruit spread" on the packaging. It costs half what Polaner does and I thought it looked kinda cute.
It turns out that "fruit spread" is not the same as "spreadable fruit".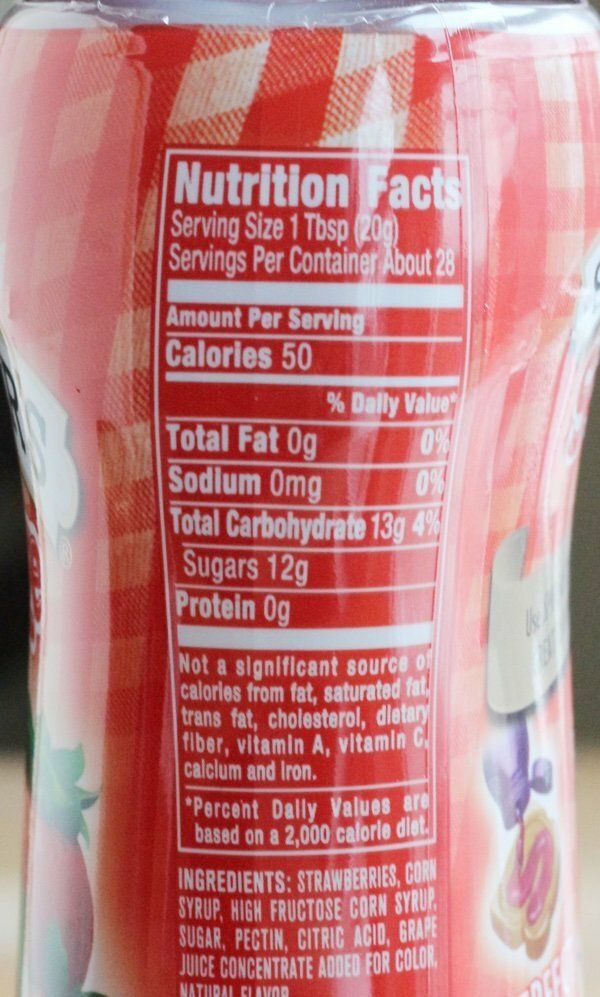 This has 12 grams of sugar – just like the regular jam – and uses high fructose corn syrup.
I think the way to keep from being fooled is if you are paying more for the product – you are most likely getting more fruit and less sugar. Does that make sense?
If you don't want to can your own jam – but you want to make some on your own – check out my Strawberry Refrigerator Jam recipe. It is easy and uses chia seeds to make the jam thick. Yum!
---
Other posts you might like:
---

It isn't that hard to find a healthy jam or jelly if you know what to look for....
---

This strawberry refrigerator jam can be made right now (even though it isn't strawberry season.....
---